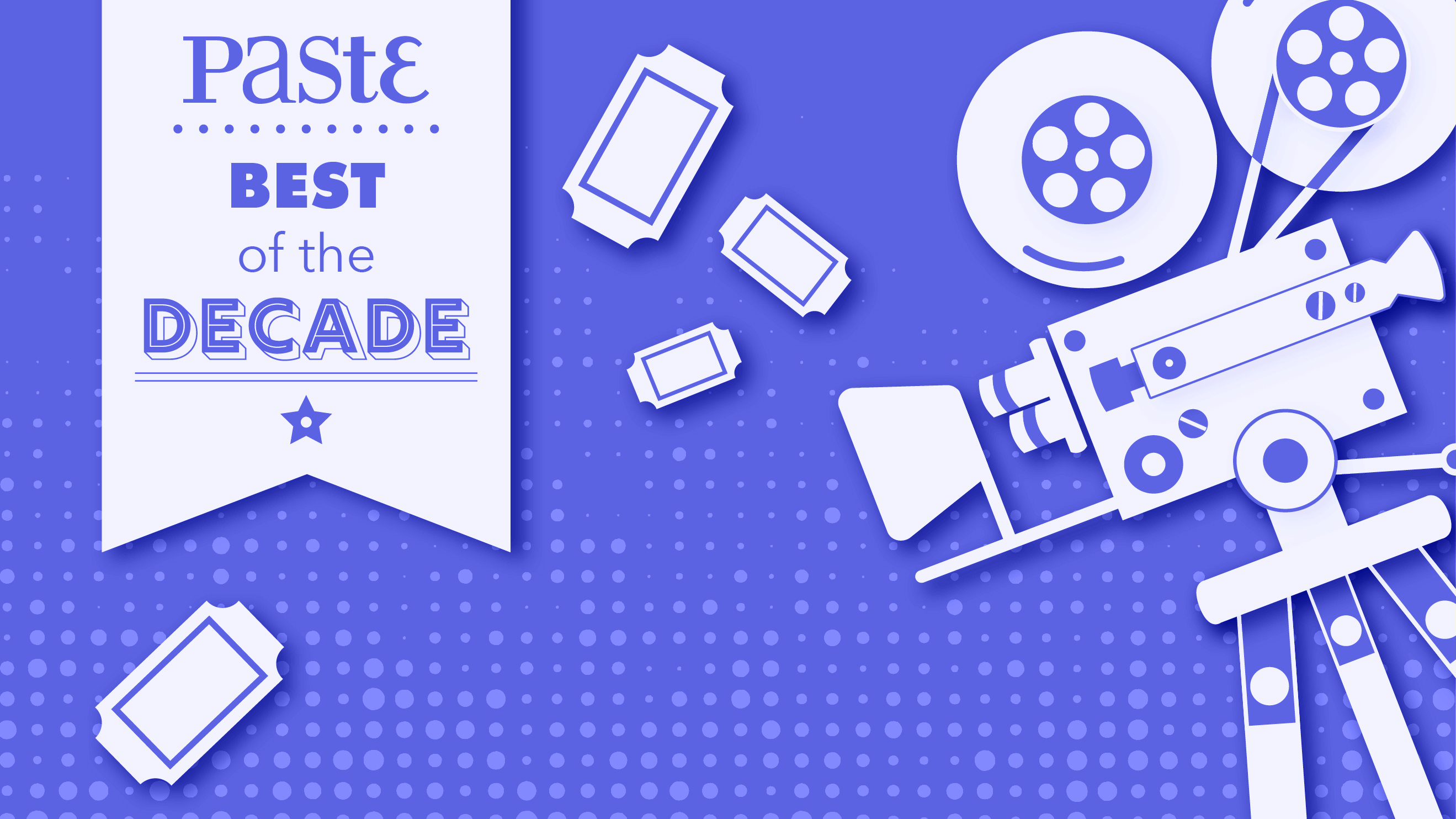 A lot can happen in a decade, especially in the world of anime. The advent of simulcasting and licensed theatrical releases has radically shifted the ways in which Japanese animation is distributed and consumed, while simultaneously advances in computer graphic imagery and post-production technology has given animators and directors far more creative possibilities and freedom than ever before. At the same time, the profile of anime as a cultural export has only grown more ubiquitous since it first made landfall in the West during the era of "Cool Japan." It's arguably never been a better time to get into anime than right now, with so many shows, films and the means to watch them at one's fingertips.
Still, like I said, a lot can happen in the decade, and as is the case so often during any such long stretch of time, the creative peaks in anime's continued global ascension can tend to blur into one another with the passage of time. While no one list could encompass every great film by every great director made in the last ten years, ours attempts to bring some of the very best of those works to the forefront while breaking down just what exactly makes them so special. A decade is a long time, and the medium of anime itself only just celebrated its centennial three years ago. It's anyone's guess what exciting new films might come out in the next year, let alone the next few years. Who knows, we might finally get to watch Atsuya Uki's Cencoroll 2 or Takahide Hori's Junk Head outside of the festival circuit. Fingers crossed.
Here are the best anime movies of the 2010s:
---
10. Lupin the Third: Daisuke Jigen's Gravestone (2014)
Director: Takeshi Koike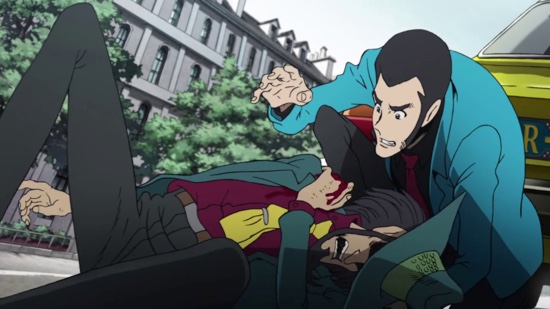 Takeshi Koike created one of the best anime films of the early aughts with 2009's Redline, a drag race space odyssey over seven years in the making whose premise on paper reads like Hannah Barbera's Wacky Races on way too much mescaline. However, technical achievements aside, the film had no chance at making back its budget and Koike would leave Madhouse, the studio where he had worked under his mentor Yoshiaki Kawajiri (Ninja Scroll) for over two decades, soon after. It didn't take long though for this talented animator to find work though, eventually securing a role as character designer and animation director for Sayo Yamamoto's 2012 Lupin the Third series, The Woman Called Fujiko Mine. Koike's work on the series was so well-received, he was approached to direct a series of spin-off films created in the style of Fujiko Mine, and thus, Daisuke Jigen's Gravestone was born. The film follows master thief Lupin and his fedora-wearing gunslinger partner as they set out to avenge the death of one of Jigen's clients, an opera singer whose life is taken by a mysterious sharpshooter named Yael Okuzaki. Jigen himself is soon marked for death, and it becomes a race against time to discover the true secret behind Okuzaki's supernatural prowess and defeat him. Daisuke Jigen's Gravestone is everything you'd expect from Lupin the Third at its peak: smart, violent, raunchy, exciting and impeccably animated by one of the industry's best. If Takeshi Koike is one of the modern stewards of the Lupin the Third franchise, the series is in good hands.
---
9. Genocidal Organ (2017)
Director: Shuko Murase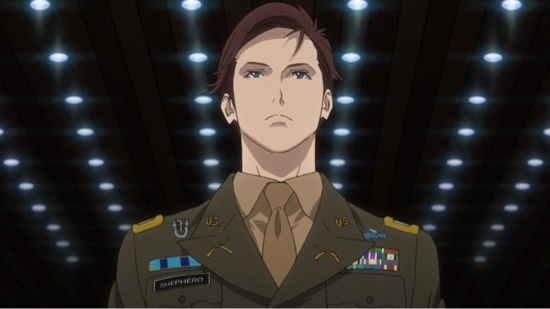 Shuko Murase's (Witch Hunter Robin, Ergo Proxy) Genocidal Organ, the final installment in Fuji Television's theatrical trilogy adapting the works of the late writer Project Itoh, is a globetrotting sci-fi spy thriller that asks a simple but sobering question: how far would you be willing to go to protect the ones you love? Centering on Clavis Shepherd, a U.S. special forces officer who is tasked with the apprehension of John Paul, a former linguist-turned-merchant of war whose mysterious dealings are somehow linked to an accelerating rash of genocidal campaigns sparked throughout the developing world. Ingratiating himself with John's former lover Lucia, Clavis soon finds himself at war with his own conscience, as the combined influence of his neurological conditioning and John's machinations force him to question everything he knows about America's role in the world and what exactly he is fighting for. While at times veering into "We Live in a Society" levels of soapbox sophistry, Genocidal Organ is a gripping action film that's as intellectually stimulating as it is viscerally intense.
---
8. The Night Is Short, Walk On Girl (2017)
Director: Masaaki Yuasa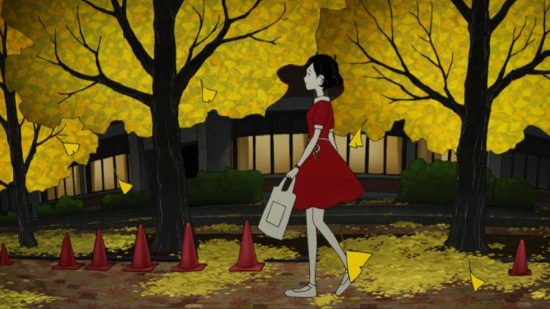 Masaaki Yuasa is what one might call an "animator's animator." Known for his elastic character animations, bizarre plots, and manic flair for all things comedy, Yuasa has earned equal respect and renown for his work on such films as Cat Soup and Mind Game, as well as for directing shows such as Kaiba, Ping Pong the Animation, and The Tatami Galaxy. 2017 was something of a red letter year for Yuasa, with the release of two feature films under his newly formed studio Science Saru, followed closely by the premiere of his take on Go Nagai's iconic dark fantasy epic Devilman in 2018. The Night Is Short, Walk On Girl is the first of Yuasa's films produced by Science Saru, a madcap rom-com following two teenagers as they embark on a festival bar crawl throughout the streets of Kyoto. A spiritual successor-of-sorts to The Tatami Galaxy, The Night Is Long, Walk On Girl embodies everything about Yuasa at his best—zany, irreverent, heartfelt and packed with surprises from start to finish.
---
7. Promare (2019)
Director: Hiroyuki Imaishi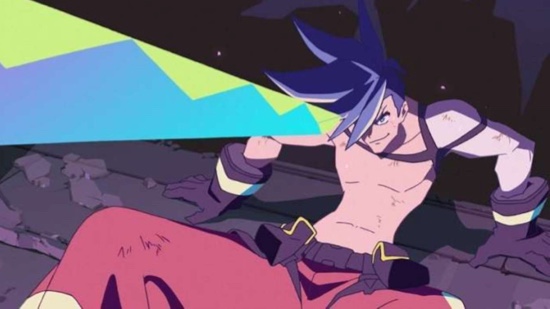 Though it's only just recently come out in theaters this year, Hiroyuki Imaishi's Promare has already asserted itself as one of the year's—if not one of the decade's—best animated films. Set 30 years after a global rash of spontaneous human combustion and the subsequent appearance of humans with pyrokinetic abilities known as the Burnish, Promare follows the story of a young firefighter and his team as they are tasked with protecting the city of Promepolis while combating the Burnish and their mysterious leader. The plot, such as it is, quickly takes a backseat to the driving force of the film's gorgeous art style and impressive use of 3DCG and cel-shaded animation. Promare essentially functions as a distillation of everything Imaishi and the staff at Studio Trigger have created up to this point. Whether this amounts to resting on one's laurels or knowing one's strengths the viewer can decide, but what is quantifiable is the film's being one of the most visually entertaining animated action films in recent memory, and certainly not one to be missed.
---
6. When Marnie Was There (2014)
Director: Hiromasa Yonebayashi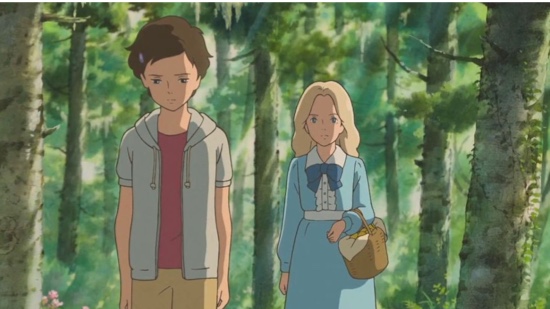 David Foster Wallace once said that every love story was a ghost story. He easily could have been describing the spirit of When Marnie Was There, the second film directed by Hiromasa Yonebayashi and the last Ghibli production before the studio's hiatus following Hayao Miyazaki and Isao Takahata's retirement in 2013. Twelve-year-old Anna Sasaki is a melancholic introvert with a deep distrust of both others and herself. After collapsing at school from a fit of asthma, Anna's foster parents send her to stay with her adoptive aunt and uncle at their idyllic rural seaside home adjourning Kushiro to help her condition. There she meets Marnie, a mysterious young girl whose friendship helps Anna to open up and grow into her own. While its third act feels a tad overstuffed with details that could have been better paced out throughout the film's runtime, When Marnie Was There is an emotionally affecting depiction of female friendship that cruises along patiently like a quiet boat trip across a moonlit lake.
---
5. A Letter to Momo (2011)
Director: Hiroyuki Okuira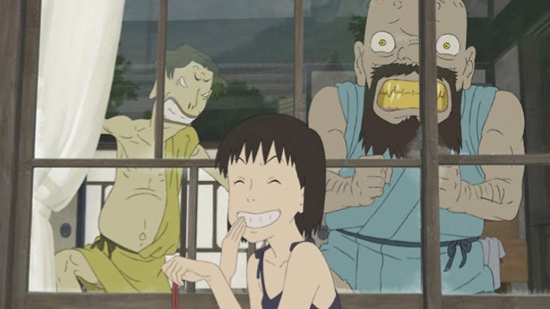 Hiroyuki Okiura's sophomore effort is quite a departure from the paramilitary fatalism of his 1999 debut Jin-Roh: The Wolf Brigade. After the tragic passing of her father, 11-year old Momo Miyaura and her mother Ikuko move from Tokyo to the family home on Seto Island to start over. While adjusting to her new life Momo discovers an unfinished letter addressed to her by her late father, along with a mischievous trio of Yokai spirits who follow her around constantly. Impeccably animated with character designs by Masashi Ando brought to life through Okiura's signature talent for realism, A Letter to Momo is a profoundly touching all-ages film that manages to fit in a couple choice yet memorable moments of hilarity opposite its core dramatic story. Special credit should be paid to Dana Snyder's comedic performance as Kawa, as well as Kazuhiro Wakabayashi's sound direction. Over seven years in the making, A Letter to Momo is testament to not only Okiura's dogged creative persistence, but also his considerable talents as an animator and director.
---
4. A Silent Voice (2016)
Director: Naoko Yamada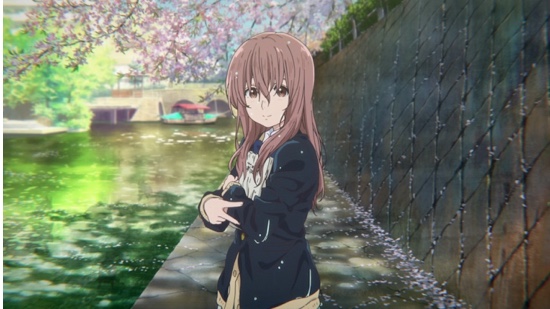 In a medium that too often feels at times constricted by the primacy of masculine aesthetic sensibilities and saturated with hyper-sexualized portrayals of women colloquially coded as "fan service," Naoko Yamada's presence is a welcome breath of fresh air, to say nothing of the inimitable quality of her films themselves. Inspired by the likes of Yasujiro Ozu, Alejandro Jodorowsky, Sergei Parajanov, Sofia Coppola, and Lucile Hadžihalilovic, Yamada is a director par excellence, capable of arresting attention and evoking melancholy and bittersweet catharsis through delicate compositions of deft sound, swift editing, ephemeral color palettes, and characters with rich inner lives rife with knotty, relatable struggles. A Silent Voice, adapted from Yoshitoki Oima's manga of the same name, is a prime example of all these sensibilities at play. When Shoya Ishida meets Shoko Nishimiya, a deaf transfer student, in elementary school, he bullies her relentlessly to the amusement of his classmates. One day when Shoya goes too far, forcing Shoko to transfer again for fear of her own safety, he is branded a pariah by his peers and retreats into a state of self-imposed isolation and self-hatred. Years later, Shoya meets Shoko once again, now as teenagers, and attempts to make amends for the harm he inflicted on her, all while wrestling to understand his own motivations for doing so. A Silent Voice is a film of tremendous emotional depth—an affecting portrait of adolescent abuse, reconciliation and forgiveness for the harm perpetrated by others and ourselves.
---
3. Mirai (2018)
Director: Mamoru Hosoda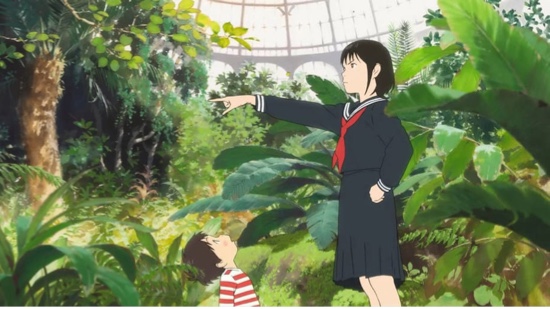 Most, if not all, of Mamoru Hosoda's original films produced in the past decade function, to some degree or another, as exercises in autobiography. Summer War, apart from a premise more or less recycled from Hosoda's 2000 directorial debut Digimon Adventure: Our War Game!, was the many-times-removed story of Hosoda meeting his wife's family for the first time. 2012's Wolf Children was inspired by the passing of Hosoda's mother, animated in part by the anxieties and aspirations at the prospect of his own impending parenthood. 2015's The Boy and the Beast was completed just after the birth of Hosoda's first child, the product of his own questions as to what role a father should play in the life of his son. Mirai, the director's seventh film, is not from Hosoda's own experience, but filtered through the experiences of his first-born son meeting his baby sibling for the first time. Told care of the perspective of Kun (Moka Kamishiraishi), a toddler who feels displaced and insecure in the wake of his sister Mirai's birth, Mirai is a beautiful adventure fantasy drama that whisks the viewer on a dazzling odyssey across Kun's entire family tree, culminating in a poignant conclusion that emphasizes the beauty of what it means to love and to be loved. Mirai is Hosoda's most accomplished film, the recipient of the first Academy Award nomination for an anime film not produced by Studio Ghibli, and an experience as edifying as it is a joy to behold.
---
2. Your Name (2016)
Director: Makoto Shinkai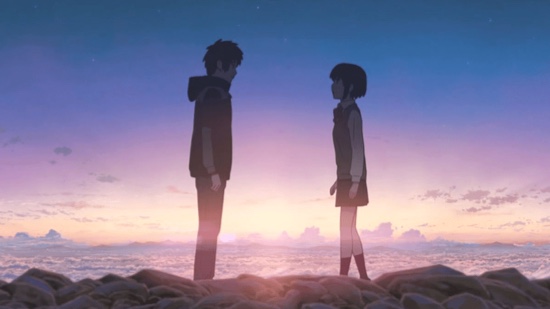 Much like his contemporary Mamoru Hosoda, Makoto Shinkai is a director frequently championed as the "new" Hayao Miyazaki in any conversation surrounding who will succeed him as heir apparent. This comparison however, much like in the case of Hosoda, ends up being frustratingly reductionist in its appraisal of both directors. Shinkai's films are not light-hearted family adventures or archetypal pillars of anime canonicity, but tense, melancholic odes to contemporary Japanese society that highlight the ways in which physical, emotional and temporal distance inform the shape and course of human relationships. His fifth feature film, Your Name, exercises the director's predilection for "star-crossed love" to its narrative and thematic endpoint, situating the budding romance of the film's protagonists at the epicenter of an astrological event of nothing shy of life-or-death consequence. The recipient of over a dozen awards, in addition to becoming the highest-grossing anime film of its time, Your Name is Shinkai's most critically and commercially successful production to date, a masterful film that ranks among the very best the medium has to offer.
---
1. The Wind Rises (2011)
Director: Hayao Miyazaki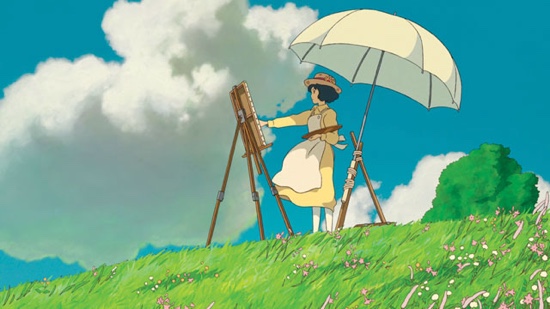 Of all of Miyazaki's most persistent tropes and motifs, there are none more consistently threaded throughout the whole of his body of work than that of the depiction of flight. So it's no surprise that The Wind Rises, his 11th and final feature film as of this writing, would focus squarely on the life of Japanese aviation engineer Jiro Horikoshi and the complicated legacy of his creations. A story of how a creator cannot control what their work becomes, only the dedication and craft to which they pour into the work itself, The Wind Rises relates not only to the pacifist cultural identity of contemporary Japan but also, on a personal level, to Miyazaki himself. The film is nothing short of Miyazaki's final artistic testament to humanity's paradoxical capacity for both the redemptive act of creation and dogged pursuit of self-annihilation. It is in no uncertain terms a conclusion—if not to Miyazaki's venerable career as one of the undisputed patriarchs of modern Japanese animation, then a thematic coda that ties an elegant knot at the end of his storied career as a director.
---
Toussaint Egan is a culturally omnivorous writer who has written for several publications, including Kill Screen, Playboy, Mental Floss, and Paste. Give him a shout on Twitter.