James Bobin in Talks to Direct Ryan Reynolds Clue Remake
Photo by Michael Tran/FilmMagic
Movies
News
Clue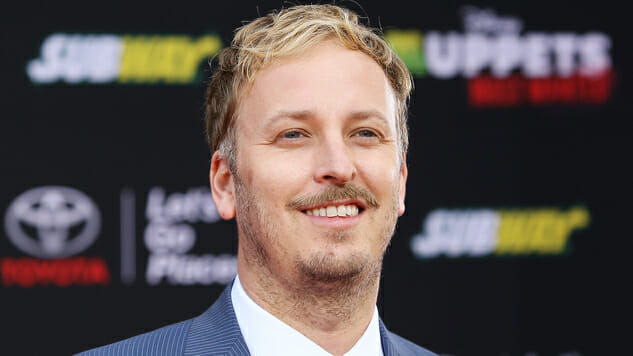 Clue is an absolutely excellent cult-classic whodunit starring Tim Curry, based on the beloved Hasbro board game of the same name (though some call it Cluedo). Unfortunately, nothing beautiful in this world can last forever, and as of last year, we know a potential Clue remake is being worked on by Jason Bateman and Ryan Reynolds, who were reportedly producing together. It seems Bateman is no longer involved, but Reynolds is still set to star in the film. Couldn't we just be content with Knives Out as a spiritual successor?
Now it seems the director of The Muppets (2011), James Bobin, is in talks to join the team as director. Don't get too excited; this is also the guy who gave us the dead-on-arrival sequel to Burton's already-trite Alice in Wonderland and last year's bizarrely Tomb Raider-esque Dora and the Lost City of Gold. Yikes.
The film comes as part of Reynolds' three-year producing deal with 20th Century Studios riding off the success of his two Deadpool movies. The writers of the first Deadpool, Rhett Reese and Paul Wernick, are reportedly working on Clue's script. Unfortunately for everyone, that means all the wit and grace of Tim Curry and company may be replaced with dick jokes.
Just last year, Reynolds starred as the titular character in Pokémon Detective Pikachu, proving that this current phase of his career is defined by summer blockbuster adapted hits. Maybe Reynolds is looking for that in Clue. Or maybe Reynolds just enjoys the chaos.