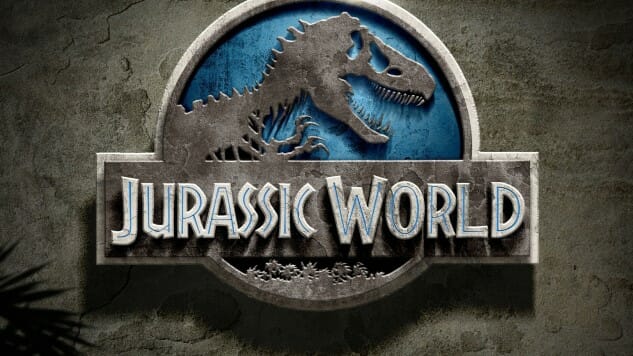 Colin Trevorrow's Jurassic World was a welcome return to the Jurassic Park universe, a slam-bang action film that, while nowhere in the same league as Steven Spielberg's original, was still welcomed by fans as an improvement over the likes of the dreadful Jurassic Park 3. We must admit, it was interesting to see a take on the Jurassic Park concept that had moved forward in terms of technology, and to see an actual, operational Jurassic World for the first time. Naturally, though, things didn't quite work out for that dinosaur-centric business venture. What is it about giant, man-eating reptiles and park malfunctions?
Now, we have confirmation that the still untitled Jurassic World 2 has begun filming. Confirmation comes from none other than Bryce Dallas Howard, who will be returning as Claire, her park manager character from the last film. She will presumably be joined by Chris Pratt's Owen Grady and B.D. Wong's Dr. Henry Wu, creator of the dinosaurs, who bid a hasty retreat from the island in the last film and lived to tell the tale. Howard tweeted about the beginning of filming, which you can see below.
"We have an asset out of containment. Put ACU on alert. This not a drill."

Day 1.#jurassicworld#jurassicworld2#thisisnotadrillpic.twitter.com/Rend3l0PxZ

— Bryce Dallas Howard (@BryceDHoward) February 24, 2017
With Trevorrow moving on to even bigger things in the form of Star Wars: Episode IX, J.A. Bayona steps into the director's chair for Jurassic World 2. Known primarily for the tidal wave disaster film The Impossible, as well as underseen Spanish ghost story The Orphanage, it's another case of a young director trying to ascend into blockbuster territory by taking on a Jurassic movie.
Plot of the film is largely unknown, although Trevorrow has stated that it's probably time to move beyond the confines of the park. After the disaster that befell the public in the last movie, it seems impossible that Jurassic World could remain open. That leaves a few choices—either a film about security/scientists trying to round up the animals as they roam the island freely, 'ala Jurassic Park: The Lost World, or a story about dinosaurs escaping the island and making landfall in some way. Considering that Dr. Wu did escape and presumably retains the knowledge of how to make dinosaurs, one wonders if perhaps he'll take his talents to a new buyer, such as the military. Dinosaur super soldiers? We could call it Jurassic Ops. Sounds like a slam-dunk idea to us.