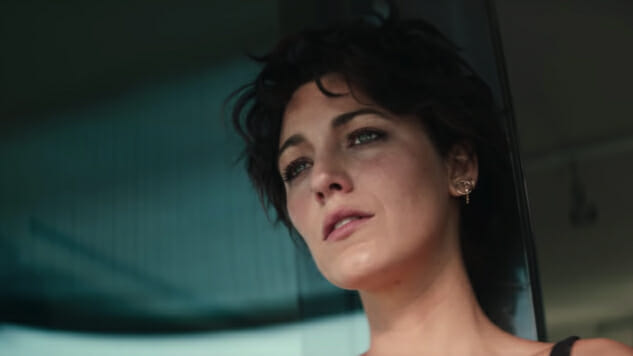 In the first trailer for the forthcoming Paramount action thriller The Rhythm Section, Blake Lively (Gossip Girl, The Age of Adaline) plays Stephanie Patrick, a woman who goes on a rampage to avenge her family after they're killed in a plane bombing. When Stephanie discovers that the crash was not an accident, she enters a dark, complex world to seek revenge on those responsible and find her own redemption.
Based on the novel by Mark Burnell, director Reed Morano's (The Handmaid's Tale) The Rhythm Section also stars Jude Law and Sterling K. Brown.
The action-packed trailer throws us into the drama as Stephanie learns quickly that the plane crash was intentional. She asks a mysterious man, played by Law, to help her get revenge, insisting, "I have nothing to lose." The action is nonstop, with exploding vehicles and physical altercations aplenty, and between her British accent and array of disguises, Lively is nearly unrecognizable.
Despite a halt in production when Lively injured her hand during filming, The Rhythm Section hits theaters on Jan. 31, 2020. Watch the trailer below.