"He was as tough and romantic as the city he loved. Behind his black-rimmed glasses was the coiled sexual power of a jungle cat. I love this. New York was his town and it always would be."—Manhattan
In honor of the man who doesn't need an event to be celebrated, we bring you The 15 best characters from films Woody Allen wrote and/or directed.
15. Cecilia (Mia Farrow)
The Purple Rose of Cairo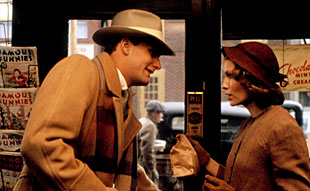 In the 1930s, Cecilia escapes her loneliness by watching The Purple Rose Of Cairo at a theater by the diner where she works. Her open desperation makes the actor on the screen break the fourth wall, call her out and subject her to a fantasy of pure enchantment.
14. Judah Rosenthal (Martin Landau)
Crimes and Misdemeanors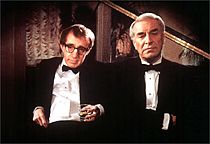 Judah Rosenthal lives a respectable life. He's an ophthalmologist with a thriving practice. He lives in a modern home in Connecticut. As the father of a loving wife and kids, he has a lot of friends and family who adore him. He's your all American. And yet when his mistress threatens to destroy is name, he begins to unravel, enlist his brother who has ties to the Mafia and commit the ultimate crime.
13. Helen Sinclair (Dianne Wiest)
Bullets Over Broadway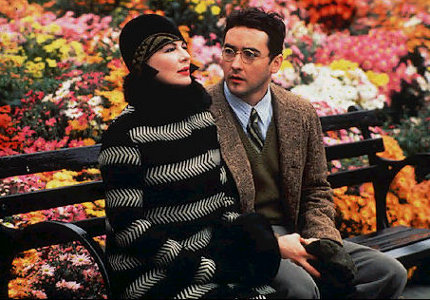 Helen is a fading star. When cast in what she realizes will probably be her last play, she begins to assume every character's role, portraying them through her absurd attics. She is the ultimate alcoholic, seductress and comic gem.
12. Jonathan (Roger Ashton-Griffiths)
You Will Meet A Tall Dark Stranger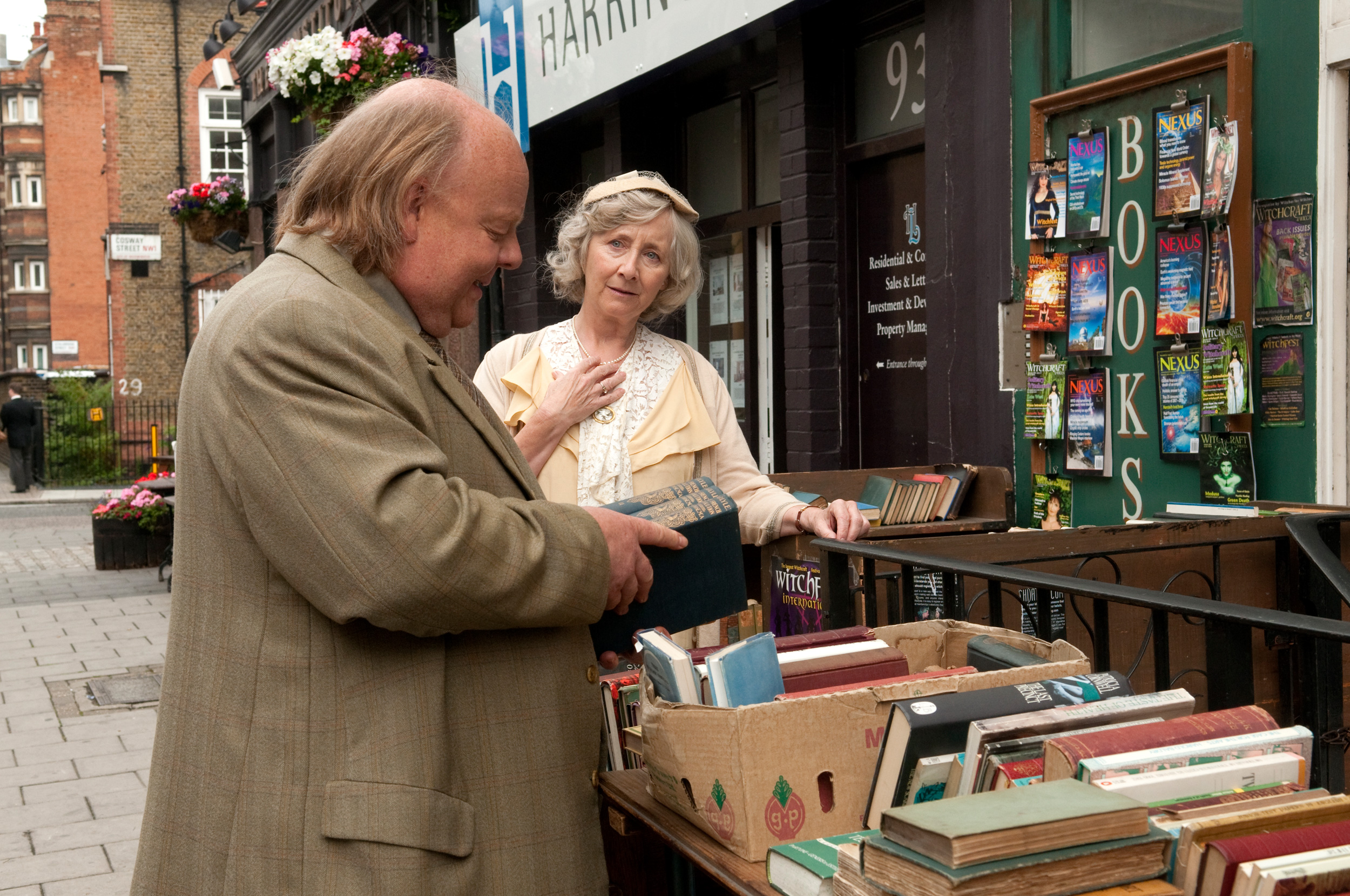 Helena is looking for her tall dark stranger. Instead she gets Jonathan, a short and stout owner of an occult bookshop who takes Helena to psychic meetings. In these engagements he asks for his deceased wife's permission to date. The result—through highly engaging comedy the two determine they're meant to be together.
11. Holly (Dianne Wiest)
Hannah and Her Sisters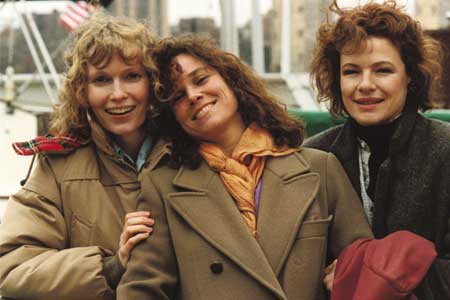 The third sister, Holly, makes the trio whole. She's a bundle of ticks and insecurities—she absorbs the complaints, fears and envy of her sisters and the men they married. Allen approaches Hannah And Her Sisters like an episodic novel. Each vignette adds to the final picture, all strung together by Holly.
10. Allen (Woody Allen)
Play It Again, Sam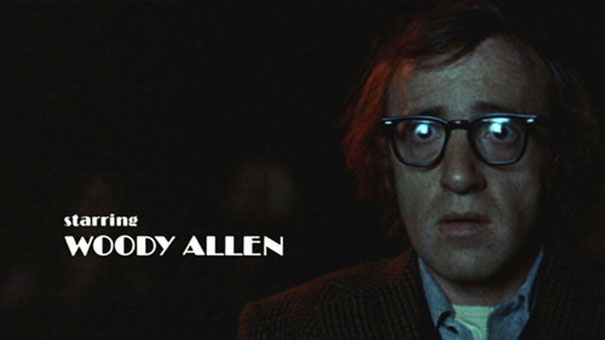 He's the opposite of Humphrey Bogart—nervous, pale, redheaded with seizures of nonchalance. Allen fights for the coherence of life. Though Allen didn't the direct Play It Again, Sam, he did write it. The comedy of pathos and sadism is an adaptation from his Broadway play.
9. Sally (Judy Davis)
Husbands and Wives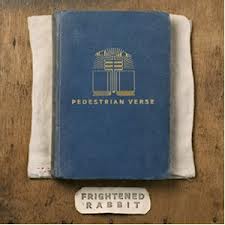 After her divorce, Sally is relaxed, reasonable and ready to grow. But her friends find the idea too difficult to bare and begin to discuss their own marriage. When Sally eventually meets Michael, an editor at an art magazine, he breaks through her reserve. Judy Davis was nominated for an Academy Award for her portrayal of this mysterious woman.
8. Boris (Woody Allen)
Love and Death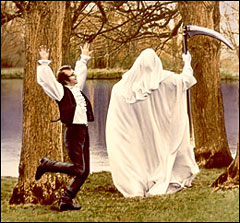 Boris muses, "All men live under a sentence of death. They all go sooner or later. But I'm different. I have to go at 6 a.m. tomorrow morning. It would have been 5, but I had a good lawyer." In this comic anarchy, Boris is the genesis of the many onscreen personas of Woody Allen.
7. Isaac (Woody Allen)
Manhattan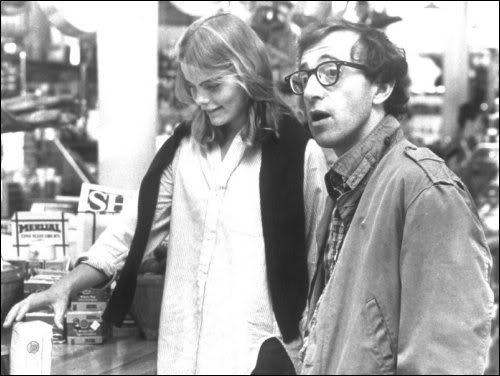 Issac's dialogue takes on the form of psychoanalysis—he's at odds with himself, sold to his beliefs on the necessity of ethical truth and values. Yet as a writer in his mid-forties, he's dating a 17-year-old college student, who he then leaves for his best friend's mistress—only to chase after the 17-year old as she departs for a summer in Europe. The snapping emotions and (somehow) charming light Isaac brings is an authentic, true-to-life depiction of how people behave and how they mean to behave.
6. Tracy (Mariel Hemingway)
Manhattan


Tracy, the 17-year old high-school student in love with Isaac, is beyond her years in class, whit, beauty and charm. She adapts to the burden of Issac's confession of his love for another woman. Her grave intelligence is quietly fierce. She is perhaps, the most difficult and well-written character in Allen's cannon.
5. Alvy Singer/Young Alvy (Woody Allen/Jonathan Munk)
Annie Hall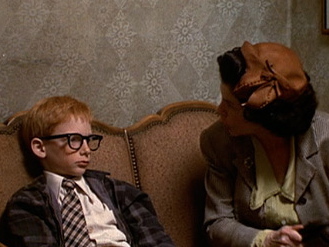 Alvy, the nervous romantic since the age of nine—the boy-who-has-already-lost-the-girl-before-he-ever-got-her, the one whose neuroticism is juxtaposed with sophistication is the half that makes the whole of Annie Hall. The 1977 film won four Academy Awards and marked Allen's move from gag-comedy to his identifiable genre of unexpectedly subtle-yet-relentlessly involved themes.
4. Maria Elena (Penelope Cruz)
Vicky Christina Barcelona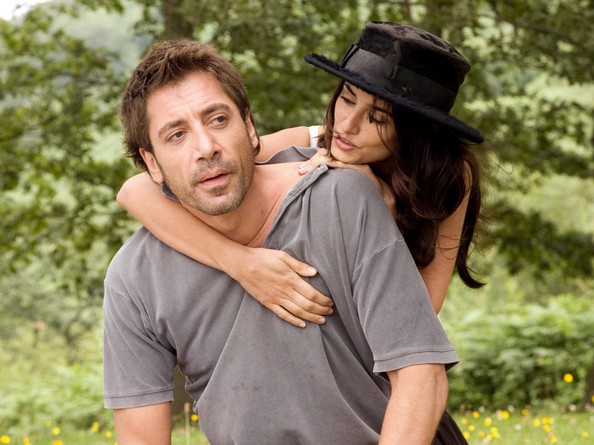 Maria Elena is a siren of the screen. Her dialogue snakes between Spanish and English, rising to a seductive fire and falling to the intensity of a wounded animal. As the former wife of Juan Antonio (Javier Bardem), she artfully slips between instability and an empowered woman. The interior world Allen created in Vicky Christina Barcelona comes to life through the comedy and smoke of Maria Elena.
3. Dick (Tony Roberts)
Play It Again, Sam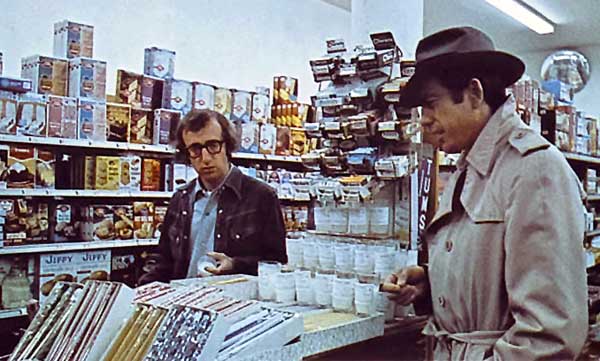 Dick is one of the most successful characters Allen has every written. The Bogie imitation by Jerry Lacy is aggressive and mesmerizing. He melts into the backdrop of the film's Broadway plot and turns predictability on its head. He's the backbone to Allen's strength.
2. Midnight In Paris (Corey Stoll)
Ernest Hemingway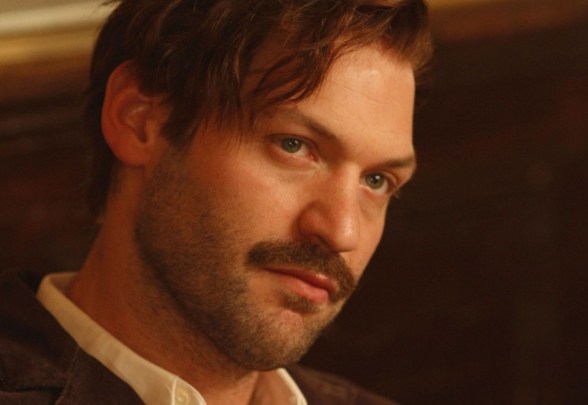 The not-yet-legend Ernest Hemingway is the masculine projection, and intellectual fighter we've all come to know. His stacked monologues are aimed at broads in bars, along streets and under the company of his friends without shame, kindness or care. He's brilliant. He's Hemingway.
1. Annie Hall (Diane Keaton)
Annie Hall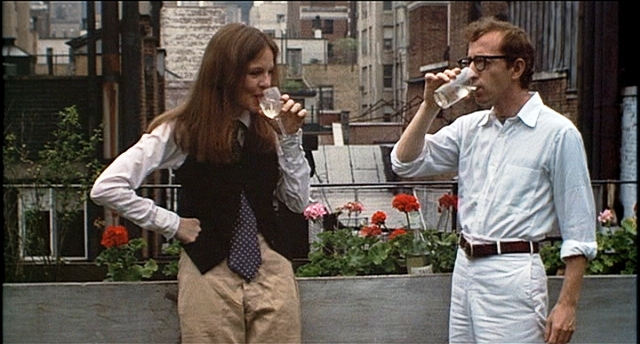 Annie Hall is every bit of New York as she is L.A. She's a chameleon to adaptation, a light of exuberance and practitioner of good. Not only is Annie a staple in Allen's characters, she is the character, based off her actress Diane Keaton, that showed audience and critics alike Allen's ability to authentically portray real life on the silver screen.