Last week, Greyday Records announced that it will release the charity album Live From Nowhere Near You, Vol. II on July 19 to benefit Outside In, an organization that provides counseling and aid to homeless youth.
The album, which is the follow-up to 2003's Vol. I, features artists such as Eddie Vedder, Conor Oberst, Joshua Homme, The Strokes, The Shins and Modest Mouse, plus many others, to benefit the Portland-based charity.
Since The Concert for Bangladesh in 1971, artists have continued to join forces to give a voice to the voiceless. Paste has decided to make our own compilation of some of the best compilation albums that benefit charities.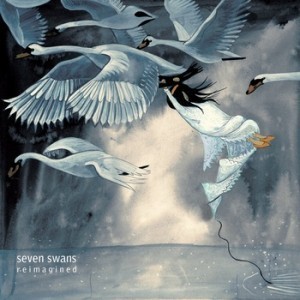 9. Seven Swans Reimagined
Featured Artists: Bonnie 'Prince' Billy, The Gregory Brothers, Derek Webb, Joshua James, David Crowder*Band
Sufjan Stevens' critically-acclaimed fourth studio album was Reimagined by 15 different artists to benefit the Susan G. Komen For The Cure breast cancer foundation. These artists demonstrate their own musical styles while remaining true to Sufjan's songs on this beautiful compilation.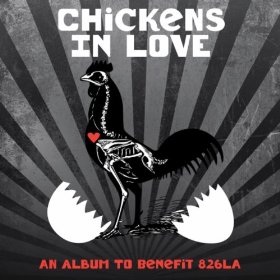 8. Chickens In Love
Featured Artists: Edward Sharpe & the Magnetic Zeros, Fiona Apple, She & Him, Dum Dum Girls, Cold War Kids
826LA is the Los Angeles branch of Dave Eggers' organization supporting youth creative writing and literacy, and to create opportunities for its students to learn the importance of writing. Fostering writing and creativity in everyday life, 826LA wanted to do a project related to music.
Enter Chickens In Love. Working with local musicians, along with 826LA volunteers, students ages six to 18 participated in workshops where they brainstormed lyrics and songs. The final 12 songs chosen were then recorded by various L.A.-based artists, and the resulting compilation album goes to benefiting 826LA.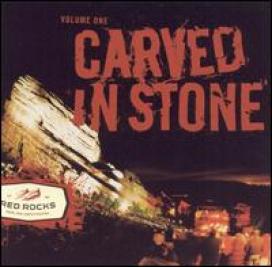 7. Red Rocks, Vol. 1: Carved In Stone
Featured Artists: Dave Matthews Band, Phish, String Cheese Incident, R.E.M., The Allman Brothers Band
The Red Rocks Amphitheatre in Morrison, Colo., has been home to some legendary performances, including The Beatles, Jimi Hendrix and The Grateful Dead. This venue has become a staple in American rock and roll, and was even voted Paste's top outdoor concert venue. Therefore, it comes as no surprise that officials and music lovers alike want to preserve the park.
Carved In Stone features artists with strong connections to the Amphitheatre and who represent the Red Rocks spirit, including heavyweights such as Phish and The Allman Brothers Band. All proceeds go to the Preserve the Rocks fund, which is dedicated to maintaining Red Rocks and to keep it a world-class venue.
6. GIVE Seattle
Featured Artists: Ben Gibbard, Fleet Foxes, The Long Winters, David Bazan, Cave Singers
Seattle became synonymous with grunge two decades ago, but the city has since broadened its taste to encompass nearly every other genre and to provide some of today's best acts.
To celebrate Seattle's influence in the music industry, local coffee roaster Caffe Vita created the GIVE Seattle project, featuring native musicians such as Fleet Foxes, Le Loup and Mt. St. Helens Vietnam Band. Proceeds from the album go to neighborhood food banks and Arts Corps, Seattle's largest arts education organization.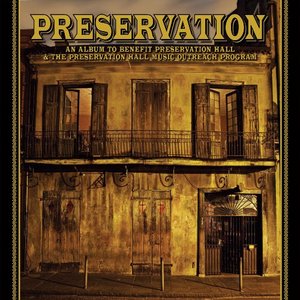 5. Preservation: An Album To Benefit Preservation Hall & The Preservation Hall Music Outreach Program
Featured Artists: Andrew Bird, Paolo Nutini, Tom Waits, Brandi Carlile, Pete Seeger
The Preservation Hall Jazz Band has been touring since 1963 to spread the art form of New Orleans Jazz around the world. In celebration of the band and its music, a selection of artists traveled to Preservation Hall to record classic New Orleans repertoire with the Jazz Band. The resulting compilation album benefits Preservation Hall and its Music Outreach Program, thus continuing the band's ability to share its music with the world.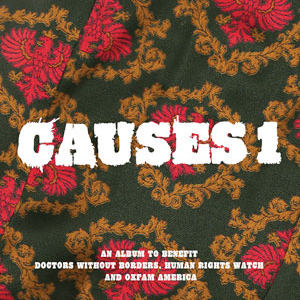 4. Causes
Featured Artists: Animal Collective, The Black Keys, Bloc Party, Bright Eyes, Thievery Corporation
Waxploitation Records is best-known for launching the careers of Gnarls Barkley, Danger Mouse and Broken Bells. In 2007, the management company brought together indie-rock titans to create the benefit album series Causes, the proceeds of which went to three non-profit organizations working in Darfur, including Doctors Without Borders, Oxfam America and Human Rights Watch. The albums feature rare and unreleased tracks from groups such as Animal Collective, The Shins and Bright Eyes, among many other artists.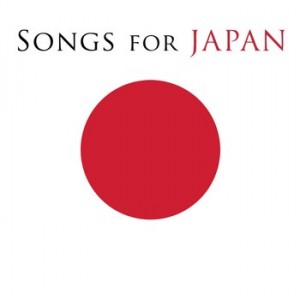 3. Songs for Japan
Featured Artists: Foo Fighters, Red Hot Chili Peppers, Adele, Cee Lo Green, Beyonce
Musicians—and humanitarians—around the world came together after the March tsunami devastated Japan. The four major record companies of EMI, Warner, Sony and Universal collaborated to bring us an album featuring the work of Lady Gaga, U2, Cee Lo Green, Lady Antebellum, and many other artists. Though critics complained that Songs for Japan was simply a compilation of already-released songs, the album performed commercially successful and ended up raising over $5 million dollars for relief efforts.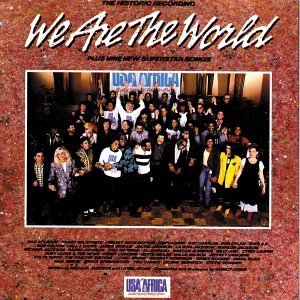 2. We Are the World
Featured Artists: Michael Jackson, Bruce Springsteen, Stevie Wonder, Paul Simon, Bob Dylan
This 1985 compilation is home to one of the best-known charity recordings. The single "We Are the World," led by Quincy Jones, Michael Jackson and Lionel Richie, features music legends such as Bob Dylan, Bruce Springsteen and the E Street Band, Tina Turner, Ray Charles and Diana Ross. The album, whose proceeds went to famine relief efforts in Ethiopia, has sold over 3 million copies. The charity effort was reincarnated, first by a group of popular artists and second by a YouTube collaboration, last year for Haiti after the country suffered a devastating earthquake, proving the original supergroup's immortal contribution to musical charity.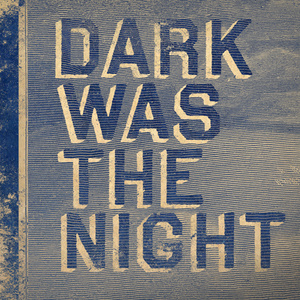 1. Dark Was the Night
Featured Artists: David Byrne, Grizzly Bear, Bon Iver, The National, Feist
Released in 2009, Dark Was the Night is the 20th compilation benefiting Red Hot Organization, an international non-profit dedicated to raising funds and awareness for AIDS. Featuring exclusive recordings by a plethora of indie favorites, including Bon Iver, The National, Grizzly Bear, Yeasayer, Beirut and My Morning Jacket, Dark Was the Night is one of the best compilation—let alone charity—albums of all time.