There are plenty of conflicting views over what makes an album title work. Some believe a succinct name delivers the strongest impression; some take the clever wordplay or double-meaning route; still others tie their titles in with some aspect of pop culture.
Then there are those who aim to take the most surreal, absurd or flat-out puzzling approach to naming their record. Today we look at 15 of the most unusual names ever bestowed upon an album.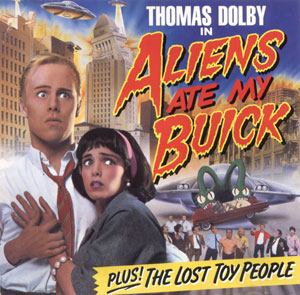 15. Thomas Dolby — Aliens Ate My Buick(1988)
The ultra-campy, B-movie-styled cover says it all. Thomas Dolby released Aliens Ate My Buick after he made a brief foray into film, and he packed the album full of bold, over-the-top dance-pop songs that contrasted with the quiet, introverted nature of previous album The Flat Earth.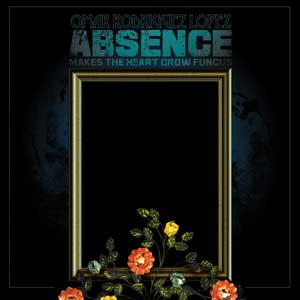 14. Omar Rodríguez-López — Absence Makes the Heart Grow Fungus(2008)
One of a half dozen albums the prolific guitarist released in 2008, Omar Rodríguez-López actually recorded Absence Makes the Heart Grow Fungus seven years previously in between the demise of At the Drive-In and the formation of current band The Mars Volta. Its title features oddball wordplay, and the music itself is equally strange, with some of the song titles reflecting its focus on the bizarre ("A Story Teeth Rotted For," "Hands Tied to the Roots of a Hemorrhage").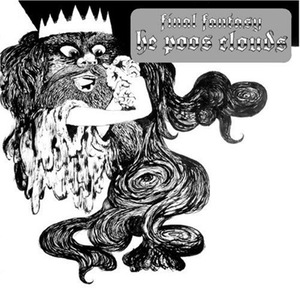 13. Final Fantasy — He Poos Clouds(2006)
Final Fantasy, the moniker for singer/violinist/songwriter Owen Pallett, focuses on highly conceptual baroque indie-pop, and He Poos Clouds is no exception. Aside from the album's ridiculously goofy title, each of its songs correlate to one of the eight different "schools" of magic in the role-playing game Dungeons & Dragons.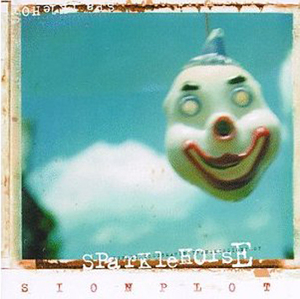 12. Sparklehorse — Vivadixiesubmarinetransmissionplot(1995)
Even if the words were separated rather than mashed into a single word, Sparklehorse's debut album Vivadixiesubmarinetransmissionplot would still be a head-scratching title. The seemingly random association of the words coupled with the creepy clown cover would suggest anything but a subtle musical journey, but that's exactly what the album provides. Melancholy, sparse and atmospheric, it's the blueprint for what would become sole member Mark Linkous' trademark folk-rock style.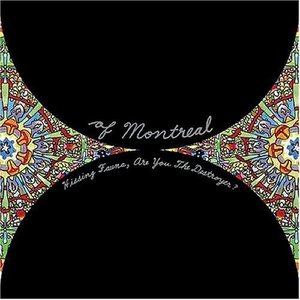 11. Of Montreal — Hissing Fauna, Are You the Destroyer?(2007)
Of Montreal has always placed a great deal of emphasis on overly strange spectacle in its music, driven by singer Kevin Barnes' quirky lyrical vision. The centerpiece of Hissing Fauna, Are You the Destroyer? is "The Past Is a Grotesque Animal," a self-described "turning point" that makes direct reference to the title, in which Barnes unleashes his Ziggy Stardust-like alter ego, Georgie Fruit.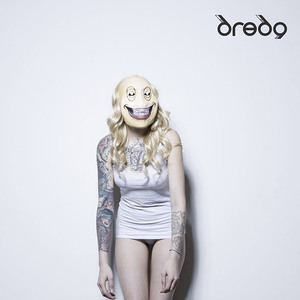 10. Dredg — Chuckles and Mr. Squeezy(2011)
Endowed with creepy album art, Dredg's newest album Chuckles and Mr. Squeezy, which conjures images of a pair of demented Itchy-and-Scratchy-esque cartoon characters, also happens to be the band's most perplexing and disappointing release. Instead of getting edgier and weirder as the title suggests, it finds Dredg ditching their moody art-rock in favor of an indistinct sound littered with electronic synths and beats.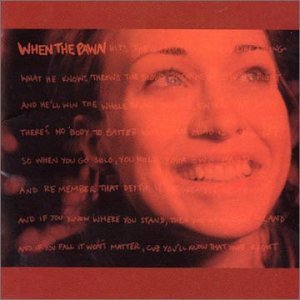 9. Fiona Apple — When the pawn hits the conflicts he thinks like a king / What he knows throws the blows when he goes to the fight / And he'll win the whole thing 'fore he enters the ring / There's no body to batter when your mind is your might / So when you go solo, you hold your own hand / And remember that depth is the greatest of heights / And if you know where you stand, then you know where to land / And if you fall it won't matter, cause you'll know that you're right(1999)
Often referred to simply as When the Pawn…, Fiona Apple's sophomore effort held the distinction of having the longest album title in music history for nine years (it was surpassed in 2008 by Chumbawamba). Apple's lack of adherence to a title of traditional length runs parallel to the way she approached her music: Rather than stick to the confines of clichéd piano pop and rake in the millions, Apple turned her ambitions and talents inward, exhibiting a strong jazz influence and continuing to experiment, which has resulted in an unpredictable career.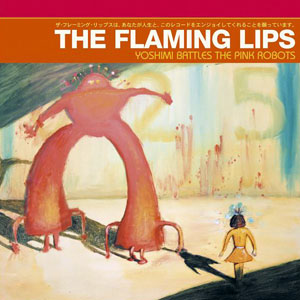 8. The Flaming Lips — Yoshimi Battles the Pink Robots(2002)
The amount of absurd, off-the-wall ideas The Flaming Lips have propagated could fill a book, but Yoshimi Battles the Pink Robots, now the band's most iconic album, showcased leader Wayne Coyne at his most whimsical and strange. Though the band does not consider it a concept album, its first four tracks do tell a story, namely the tale of a Japanese warrior and karate master named Yoshimi who must stop an army of villainous robots that act as a metaphor for the perils and dangers of a modern, digital world.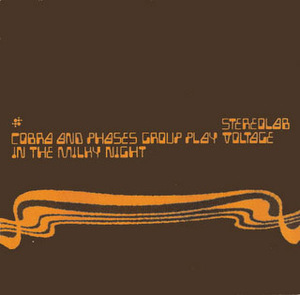 7. Stereolab — Cobra and Phases Group Play Voltage in the Milky Night(1999)
French-English experimental band Stereolab have always shown an affinity for the unusual (runner-up "bizarre" candidate: 1995's Emperor Tomato Ketchup), but on the absurdly titled Cobra and Phases Group Play Voltage in the Milky Night, the group seemed to have outdone themselves. Whereas Stereolab's eclectic, restless tendencies are almost always grounded by Tim Gane's memorable melodic arrangements and Laetitia Sadier's catchy vocals, the songs that comprise this album are messy afterthoughts to the experimental ideas, occupying space for the sake of sound rather than songcraft, resulting in the most poorly regarded album of Stereolab's career.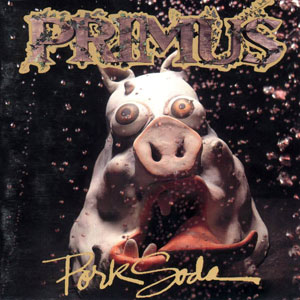 6. Primus — Pork Soda(1993)
Led by the domineering, virtuosic bassist Les Claypool, Primus' brand of twisted faux-hillbilly funk-metal practically demands a quirky aesthetic for it to work. After the public thought Primus could get no weirder than 1991's Sailing the Seas of Cheese, the trio returned with Pork Soda, an incongruous, silly title for an album built around sludgy, jam-driven, crushingly heavy music. To be fair, though, there are plenty of silly "novelty song" moments scattered throughout the disc, which mainly served to expand upon Claypool's deranged, incredibly odd persona.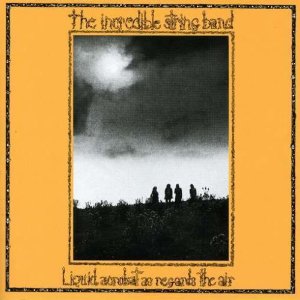 5. The Incredible String Band — Liquid Acrobat as Regards the Air(1971)
Of all the psychedelic bands to emerge from the late-'60s counterculture, The Incredible String Band was the most indebted to the eclectic traditions of world music; this, along with their regular use of instruments uncommon in popular music, gave them a spiritual, almost sacred sound. This didn't stop them from fully embracing the oddities of psychedelia when naming their records, though, and Liquid Acrobat as Regards the Air, arguably the most peculiar title in their catalog, represented a dramatic stylistic shift to fully electric instrumentation and ushered in a new era of the band's career.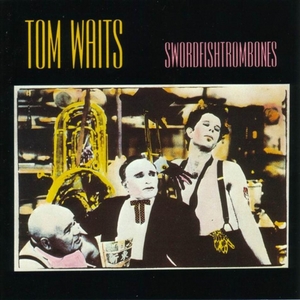 4. Tom Waits — Swordfishtrombones(1983)
The perplexing, outlandish imagery Swordfishtrombones conjures is befitting of such a surprising and transitional album in Tom Waits' lengthy catalog. During the making of the album, Waits not only switched record labels but also changed managers and producers, redirecting his relatively conventional piano- and string-based music of the 1970s toward a much darker, more abstract style built around minimal bass, percussion and horns. As such, Swordfishtrombones serves as a willfully weird precursor to Waits' subsequent experimental classic Rain Dogs.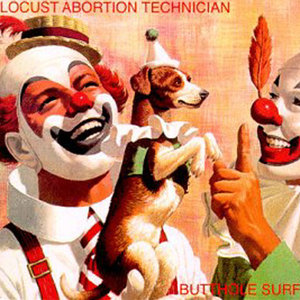 3. Butthole Surfers — Locust Abortion Technician(1987)
The vaguely threatening album art aptly describes the music on Locust Abortion Technician: surreal, chaotic and bizarre as hell, the aural equivalent of the evil clowns carrying out their wicked plans for the innocent dog — or an acid trip gone seriously awry. Often deemed the Butthole Surfers' best album by critics and fans, Locust Abortion Technician is also their heaviest, melding slow, sludgy, Black Sabbath-esque riffs to avant-garde nosie.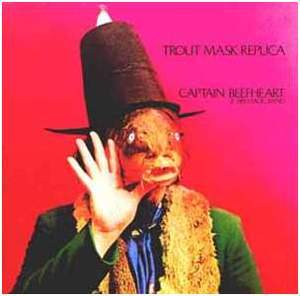 2. Captain Beefheart & His Magic Band — Trout Mask Replica(1969)
On Trout Mask Replica, experimental singer Captain Beefheart found his own unique sound deserving of such a surreal title, a sound still unparalleled in rock 'n' roll even today. As a singer, he toed an uneasy line between singable blues and manic talking and shouting that bordered on spoken word. The music supporting his freakish lyricism was appropriately disturbed, featuring jittery, off-kilter rhythms and cacophonous melodic lines that were more sound collages than songs.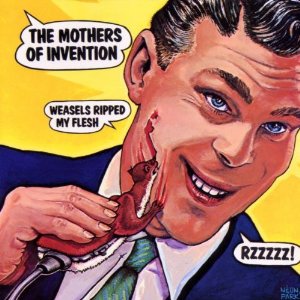 1. Frank Zappa & the Mothers of Invention — Weasels Ripped My Flesh(1970)
We could have composed an entire "bizarre" list of nothing but Frank Zappa albums and songs — the guy is responsible for wacky names like Waka/Jawaka and Burnt Weeny Sandwich (and without the help of any mind-altering drugs, no less). But Weasels Ripped My Flesh, with its cover stylized like a chic 1940s advertisement, just might be his most absurd idea of all—reflected further in some of its song titles, such as "Prelude to the Afternoon of a Sexually Aroused Gas Mask." With music that mixed dissonant free jazz, wordless vocal scatting and even the occasional straightforward blues-based jam for good measure, Weasels Ripped My Flesh is an enrapturing concoction of the accessible and the downright bizarre and showcases Zappa's the idiosyncratic genius in top form.