Lost albums: they're tales that are almost as old as the recording industry itself, and will probably be a part of it until streaming profits get so bad artists have to start selling every half-finished scrap they write to eat that week. We love to discuss the possibilities (what if Chinese Democracy is actually awesome?), the logistics (I heard Axl Rose has put 3,000 recording hours into this album, gone through 20 drummers and overthrown one nation that wasn't fully ready to hear it yet) and the inevitable first listen—because, let's face it, Chinese Democracy was god-awful. But for every long-awaited set that disappoints, there's the rightfully hyped—look at Brian Wilson's gorgeous Smile for the opposite here—and with the following long-awaited albums, that's what we're hoping for.
Below, we've listed a few albums that really, pretty much need to come out this year. From the not-so-hyped (OutKast still refuses to say they're making an album, but come ON!) to the more under-the-radar but frequently discussed Long Winters album, here are eight releases we're hoping to catch in the next 12 months. Keep your fingers crossed.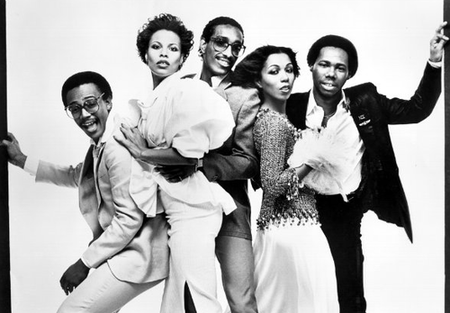 8. Johnny Mathis + Chic
In the late '70s, flush with the success of his duet with Deniece Williams ("Too Much, Too Little, Too Late"), Johnny Mathis went into the studio with one of the hottest production teams around: Nile Rodgers and Bernard Edwards of Chic. The music that resulted was daring, especially for the crooner who was urged on to greater emotional heights by the elegant disco flowing around him. Great as it still was, his management shelved the album because, as Rodgers put it in the book Everybody Dance: Chic & The Politics of Disco, "his audience at the time was…middle-aged women who would go out to Vegas, and this was pushing his envelope."
To date, a scattered bunch of tracks have appeared online and on The Chic Organization box set, with the rest still hidden from view. Considering the success of Rodgers' recent work with Daft Punk and the crate-digging culture we're in, someone needs to convince Mathis and his people that setting this one free could be quite a boost to his career at this late stage.—Robert Ham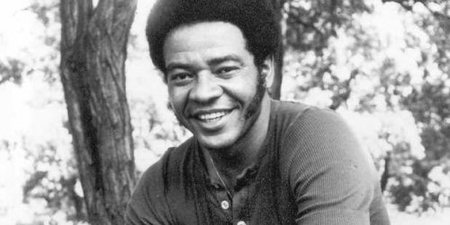 7. Bill Withers
By all rights, Bill Withers doesn't need to record another second of music. The iconic singer/songwriter has secured his place in the soul pantheon thanks to peerless classics like "Ain't No Sunshine" and "Use Me." Incredibly, though, Withers hasn't released a new collection of material since 1985. And as anyone who has seen the documentary about his career Still Bill knows, the man is still working. One of the film's most poignant scenes shows him in his home studio collaborating on a track with Raúl Midón. Withers must have a huge backlog of material just collecting dust in his house or on a hard drive somewhere. It would be one of life's greatest shames if it were to go unheard.—Robert Ham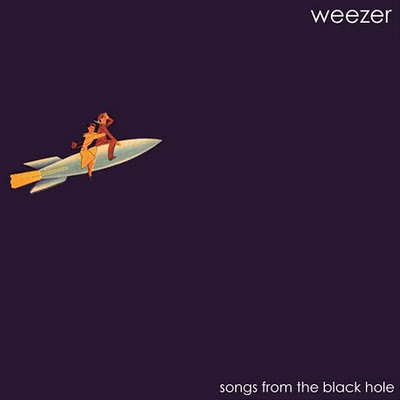 6. Weezer, Songs from the Black Hole
Okay, so this one is probably never, ever going to see the light of day, but it's an album this writer would personally love to be able to throw it on a turntable. The story: This space-themed concept album was supposed to be Weezer's sophomore offering—yes, could you imagine the critical beatdown Pinkerton would have taken if you threw in a space opera element? But with the actual follow-up, Weezer brought us an album that was perfectly flawed (and incredible) in its own right, which was also hated by critics initially and featured a lot of tunes either reworked or redone from Black Hole.
Over the years, we've heard some of the tracks on b-side compilations or through Rivers Cuomo's Alone demos, but these recordings have only been fully assembled, polished and finished only in Weezer fans' dreams. And while Weezer's been through a bit of a, um, recording slump, why not head to the studio and polish what's been rumored to be a pretty wonderful space opera? I'd buy it a million times over Raditude 2. Until then, fan-compiled demos will be as close as I'll ever get.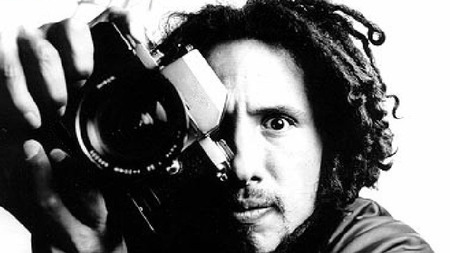 5. Zack De La Rocha
Zack de la Rocha's Wikipedia page claims that the Rage Against The Machine singer embarked on a "low-key solo career" when the band split in 2000. To cop a phrase from A Tribe Called Quest: so low-key that you probably missed it. Outside of his Rage duties, the singer has only made guest appearances on other people's records on top of the sole EP that his other band One Day As A Lion released in 2008. De la Rocha's Chinese Democracy, though, is the hip-hop record that he started work on after Rage's initial dissolution. According to various reports, the album supposedly features production work from El-P, Trent Reznor and DJ Shadow, all friends and supporters of the singer/rapper. What's the hold up, Zack? Not enough time and money on your hands to spend some on the completion of this? Still holding out for one more Rage tour? Or is this another case of "fuck you, I won't do what you tell me?" —Robert Ham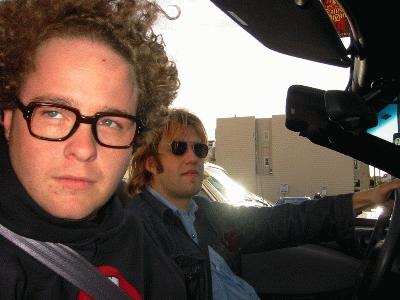 We vow to only use this old press photo for The Long Winters until their new LP is at the printers. Hell, we'd take an EP.
4. The Long Winters
John Roderick has been taking his sweet time with The Long Winters' latest long-player. After teasing and mulling the release on his podcast, Roderick on the Line, Roderick brought the beloved outfit to CMJ and several other tour stops this year, including a stop at Barsuk's 15th anniversary celebration to perform When I Pretend to Fall in its entirety. With a much-appreciated reminder of how great it is to have the band back, we'd love to finally hear the first new LP since 2006.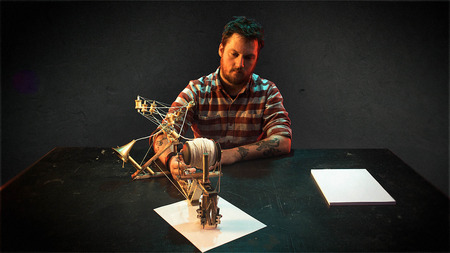 3. Modest Mouse
Maybe it hasn't felt like six long years since Modest Mouse's latest offering, but it's a sobering experience to think it was 2007 when you ripped the cellophane off We Were Dead Before the Ship Even Sank. The closest we've been to new Modest Mouse tunes since was No One's First and You're Next in 2009, a b-side collection which was rooted in the band's most argued-over output (their last two albums). By our calculations, the band is about double-past due for a new recording, and if canceling a tour to work on new material or gearing up for a summer of festivals is any indication, this one is (hopefully) on the way soon. With guest spots from Big Boi and Krist Novoselic, as well as a few new tunes out there—the creepy slow dance that is "Shit in your Cut" or the light "Be Brave," we're looking forward to the full set.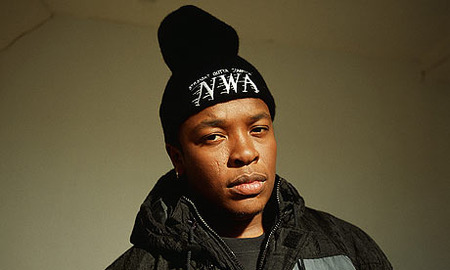 2. Dr. Dre, Detox
Even Chinese Democracy finally saw the light of day. Hip-hop's equivalent, Dr. Dre's Detox, should be next in line—and the only reason we're setting this one at No. 2 is because we're guessing that may never become a reality. The years-long wait for Dre's third solo LP has been surrounded by countless rumors, speculation and, ultimately, depression from fans. Let's agree to talk, stress and whisper about Detox for one more year before we put it in the often-referenced-but-seldom-discussed-seriously shelf spot that Brian Wilson's Smile once occupied. Maybe he'll put those headphones aside and surprise us all.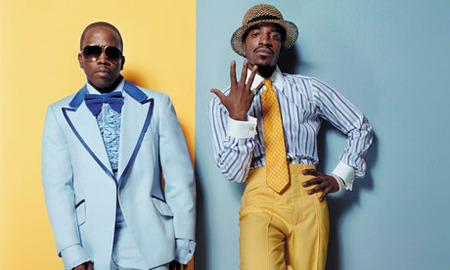 1. OutKast's Reunion Record?
Okay, so maybe it's not official that they're recording material together. And maybe all of this is wishful thinking—but Queen Latifah is with us on this one, right? Maybe OutKast just reunited for months of touring and are only recording solo albums at Stankonia studios—surely that's the case, right? But after the months and months of spending buddy time together this summer for OutKast's 20th anniversary tour, this will only bring Andre 3000 and Big Boi closer together, right? And this will only want them to make an album for old-time's sake, right? And they know their fans really, really want this, right? (I'm trying to be reassuring here.)
My point is, we've hoped for an OutKast reunion for years. And now that it's finally here, what better time to make the whole thing super-official than with a new studio album? Big Boi's proven he's still as fierce as ever in the studio with Sir Lucious Left Foot: The Son of Chico Dusty, and we've been impressed with the limited guest spots Andre 3000 has taken over the years. Anyway, it couldn't hurt to shoot the duo a reminder that a studio album would make 2014 great, please.