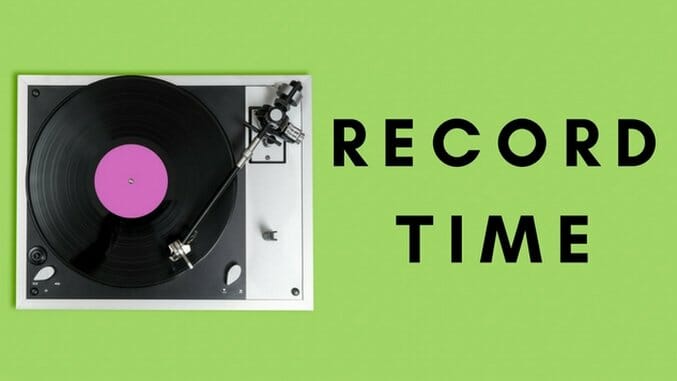 Record Time is Paste's monthly column that takes a glimpse into the wide array of new vinyl releases currently flooding record stores around the world, and all the gear that is part of the ongoing surge in vinyl culture. Rather than run down every fresh bit of wax in the marketplace, we'll home in on special editions, reissues and unusual titles that come across our desk with an interest in discussing both the music and how it is pressed and presented. This month, that includes a ton of fantastic jazz reissues, new tunes from an Atlanta quartet with deep roots in the rock world and another stunning entry into the discography of a living legend.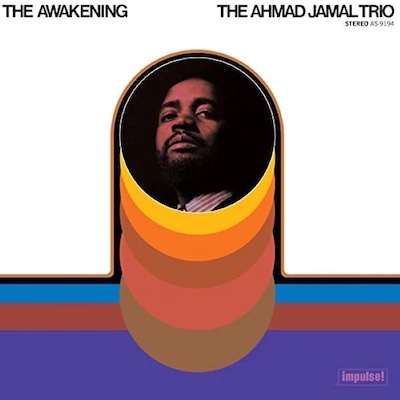 Dorothy Ashby: The Rubáiyat of Dorothy Ashby / Gabor Szabo: The Sorcerer / Ahmad Jamal Trio: The Awakening / Archie Shepp: Kwanza (Verve / UMe)
The recent announcement that Blue Note Records was going to be partnering up with Third Man Pressing, the vinyl production plant in Detroit that is part of Jack White's empire, for a series of reissues is just further evidence of the quality of the work being done over there. The engineers take their jobs very seriously and the collectors of the world have been benefiting from that. For proof of that, look no further than these reissues produced for Verve's By Request series. These four LPs represent the huge range of music that falls under the jazz umbrella. There's harpist Dorothy Ashby using the poetry of Omar Khayyam as a leaping off point for a wild album of bop symphonics and bossa nova grooves; Archie Shepp getting funk and free with his homage to the African holiday that gave the 1974 album its name; and Gabor Szabo trading guitar licks with Jimmy Stewart while the rest of his band hits Latin psych high notes like Santana at their best. The crown jewel of this run, though, is The Awakening, an appropriately titled LP by Ahmad Jamal that, even with the pianist's tasteful restraint, has an air of spiritual longing that gushes forth from the music like a spring.
---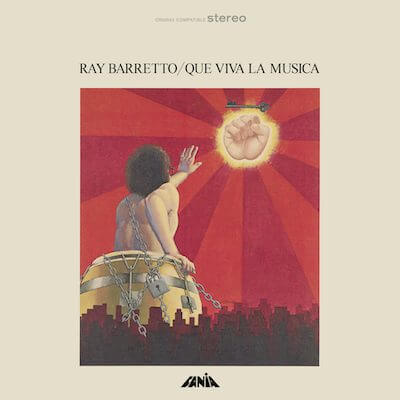 Ray Barretto: Que Viva La Musica (Craft Recordings / Fania)
I probably mention this every time I write about a Fania Records album that Craft Recordings has re-released on vinyl, but the latter label is doing a huge service to fans of Latin music and record collectors with this ongoing series of reissues. They trust the remastering work to the great Kevin Gray and press super quiet vinyl — all the better to let these spirited sounds shine. The 50th anniversary edition of Ray Barretto's brilliant salsa celebration Que Viva La Musica is no exception. While trying to write this blurb, I found myself stopping after every other sentence as I could feel myself getting pleasantly distracted by the screaming horn lines and the hypnotizing percussion work by Barretto, John Rodriguez and the great Orestes Vilato. The only way it could be made better would be if the band physically in the same room as me as they rip through these tunes. This LP sounds as close as one could get to that fantasy in 2023.
---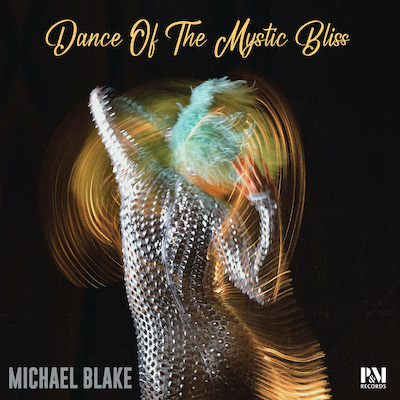 Michael Blake & Chroma Nova: Dance of the Mystic Bliss (P&M)
Saxophonist Michael Blake talks about the music he wrote for this album as a welcome distraction to not only the global pandemic but also the loss of his mother in 2018. By leaning on his creative passions, he preserved his sanity. And what came out of that dark stretch is a record of varying moods and energy. The cloud of mourning still hovers nearby but there's a definite feeling that Blake wants to use this platform to celebrate life in all its messiness. He softens the message nicely by using two percussionists in place of a traditional trap kit drummer. The energy and momentum is still present. There's just a lot more space for contemplation and room for him to express his clashing emotions through his tenor sax and flute solos on the hypnotizing "Prune Pluck Pangloss" or within the Latin breakbeats he and guitarist Guilherme Monteiro tangle with on "Little Demons."
---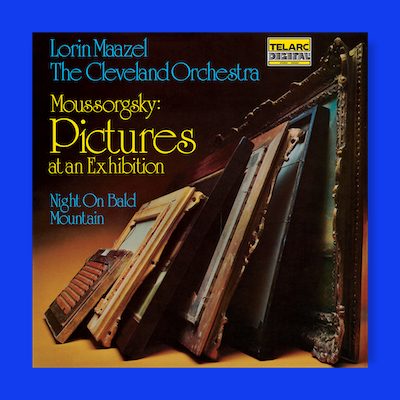 Cleveland Orchestra: Mussorgsky: Pictures at an Exhibition / Night on Bald Mountain / Lang Lang: Rachmaninoff: Piano Concerto No. 3 in D Minor, Op. 30 / Scriabin: Etudes (Telarc / Craft Recordings)
Classical music fans are the ultimate early adopters, jumping feet first into the world of new audio technology as soon as it is available. All the better to hear their favorite pieces and performances in the highest fidelity possible. That's why the announcement of a major reissue campaign by Telarc, a mainstay of the classical music world since 1977, that includes new vinyl pressings feels almost regressive. The imprint hasn't entirely given up on the format, having sparingly released new LPs over the past two decades. But I do wonder how many folks will be lining up to grab the first two albums from this series. The good news is that they won't be disappointed if they do. Both pressings are spotless thanks to the work of engineer Paul Blackmore, who mastered both discs using high-end digital files, and Sterling Sound's Ryan Smith, who cut the lacquers. The performances of two Modest Mussorgsky pieces by the Cleveland Orchestra, originally recorded 1978, sound particularly alive as composer Lorin Maazel draws out the tension and beauty of each work.
---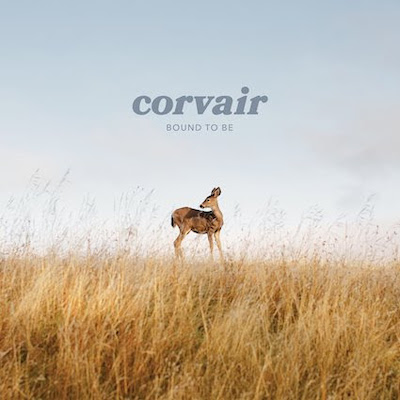 Corvair: Bound to Be (Paper Walls)
Heather Larimer and Brian Naubert, the two talents behind the Portland-based group Corvair, have strong roots within the Northwest music community. The former was a member of garage rock group Eux Autres while the latter has logged time in a variety of outfits like the great Ruston Mire. After years of crossing paths, the two finally decided to join forces with new project Corvair and we should be thanking our lucky stars that they did. As their second full-length Bound to Be bears out, this pair have an abiding love for pure pop songwriting in the mode of their fellow upper lefters like the Posies (that band's former drummer Mike Musberger sat in with the group on thai recording) and the Shins. What they drop into their songs with care are touches of dream pop and shoegaze. Those elements are applied with care, adding some texture and dynamics to material that might have run twee otherwise. The finished product runs as thick and sweet as honey.
---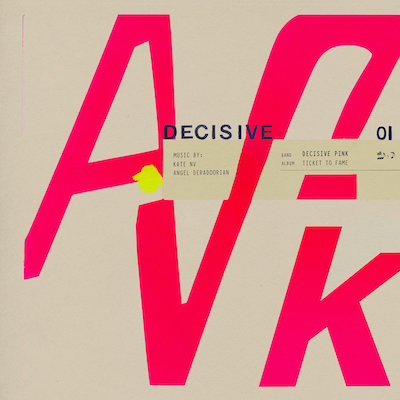 Decisive Pink: Ticket To Fame (Fire)
Everything about Decisive Pink, the electro-pop crossover event featuring Deradoorian and Kate NV, suggests that the two artists are having the time of their lives working together. The pair dress in matching space glam outfits, complete with New Romantic makeup and hairdos. And the music they make together is playful as hell, twisting knobs, plugging in patch cords and slapping down at the keys of a synth in delirious synchronized movements. What themes emerge from the digital dust and glitter spray is our tenuous relationship with technology — its own kind of modern dance as we try to find the silver lining in awkward automated phone chats, rush hour traffic and fractured lines of communication. It's the human touches that are hidden within the lyrics and on display in their colorful musical interplay that keep the album from getting completely despairing. These two fabulous artists see the issues at hand and comment on them without daring to offer up any dull solutions other than looking deep within or letting it all out on the dancefloor.
---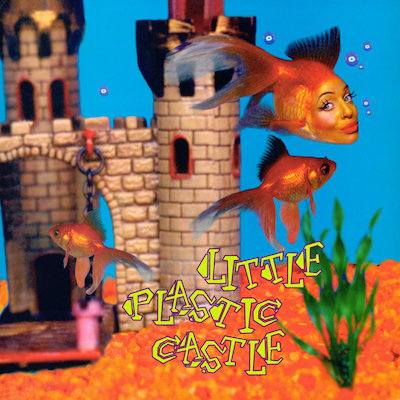 Ani DiFranco: Little Plastic Castle (Righteous Babe)
Though she has slowed her output in recent years, Ani DiFranco kept up a torrid pace for the better part of 16 years. Starting in 1990, she dropped an album nearly every year, somehow finding the brainpower and energy to keep up a steady songwriting clip between her frequent touring and overseeing her label Righteous Babe. Her ninth studio album Little Plastic Castle arrived right in the thick of this run. Released in 1998 and now on vinyl for the first time, the record rode the waves of critical attention coming DiFranco's way as the major music publications could no longer ignore her scores of fans and volumes of music. It helped land the Buffalo artist her highest Billboard chart spot (#22) to date and a Grammy nomination. Impressive milestones considering that DiFranco didn't dare court mainstream acceptance. The music on Castle stayed true to her brand of energetic folk-pop and unapologetically bold lyricism even as she draws from the influence of R&B and reggae. The allure of this orange vinyl release is doubled by a fourth side that features previously unreleased trial runs of three songs that DiFranco, bassist Sara Lee and drummer Jerry Marotta knocked out in a single recording session. The give-and-take of their playing is electrifying and only makes the reality that that trio never worked together again that much more unfortunate.
---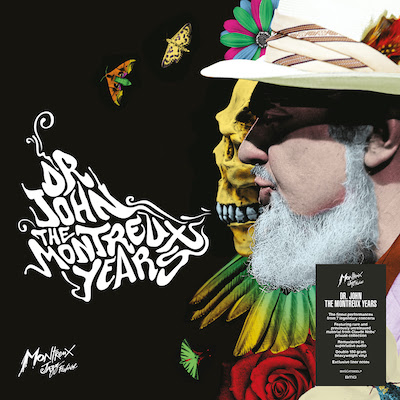 Dr. John: The Montreux Years (BMG)
The archives of Claude Nobs, a collector of audio and video recordings captured at the Montreux Jazz Festival, continues to get cherry-picked for this series of vinyl releases. I'm of two minds about the whole thing as hearing this material is a feast for a music obsessive like myself. But I wonder why they don't simply release the full concerts rather than compiling highlights from an artist's many appearances at the festival. A great example is this set celebrating the late New Orleans maestro Dr. John. It opens with a trio of songs from 1986 that features nothing but his piano and instantly recognizable voice. As great as the rest of the set is, which features the good doctor playing with buddies like Trombone Shorty and Cranston Clements, none of it has the same punch and energy as his solo performance. Give us the full meal deal rather than this tasty but unfilling sample platter.
---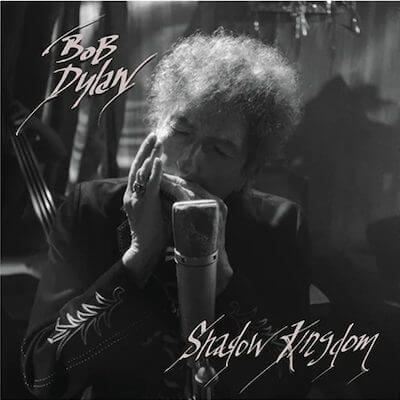 Bob Dylan: Shadow Kingdom (Columbia)
Considering the hard turns and bizarre twists that Bob Dylan has taken in his storied career, it doesn't feel that surprising that, for his 40th studio album, the singer-songwriter would return to the well that fed his early triumphs. Recorded in 2021 with a crack team of session musicians (rumors are that T Bone Burnett and Don Was participated) for use in a concert film, Shadow Kingdom finds Dylan re-recording a baker's dozen tracks from the first part of his record history and a lone new tune. It's the kind of move that legacy artists make when they've run out of ideas or are trying to do an end run around their publishers so they can license tracks for commercial use. This is the farthest thing from those lazy maneuvers. Dylan re-imagines the songs to better fit the present quaver of his voice and a percussion-free ensemble that's heavy on the accordion and the sometimes harsh brush strokes of acoustic guitar. The effect of hearing a song as deeply embedded in the pop consciousness as "It's All Over Now Baby Blue" turned into a billowing mood piece or the barroom blues of "Forever Young" becoming a candlelit slow dance is breathtaking. One of the more pleasant surprises of the year to date.
---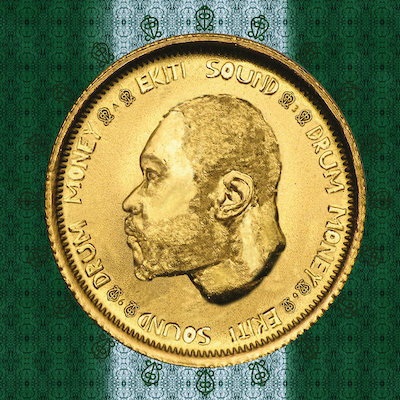 Ekiti Sound: Drum Money (Crammed Discs)
Leke Awoyinka, the Nigerian producer known as Ekiti Sound, is part of a growing generation of artists that float free of genre. They've taken advantage of easy access to recordings from the far reaches of the globe and adapted them to meet their needs. In the case of Awoyinka, it's a desire to mold the longstanding pop traditions from his native country into new shapes colored by modern electronic dance music, psychedelic rock and hip-hop subgenres like trap and drill. The finished product feels effervescent and nasty, all hips and booty and endorphin-filled brain. As a result, Awoyinka's new album Drum Money is among the best of the year to date — a pupil-dilating fireworks display of beats and intention that expresses his socio-political concerns with a sly wink and playful pokes at societal norms. Songs like "Chairman" and "Ghost Leader" are both aspirational and critical, laying bare his concerns for the rising creep of Western interests in his country's elections and economy with burning grooves and ribald joy.
---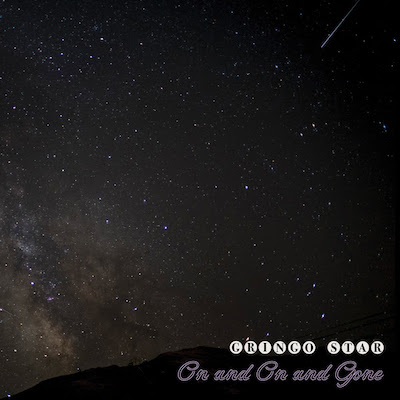 Gringo Star: On and On and Gone (My Anxious Mouth)
Atlanta quartet Gringo Star boasts a solid musical pedigree with the grandfather of Nick and Peter Furgiuele, the two brothers at the helm of this project, working in the '50s and '60s as a radio DJ and promoter. Their apparent curiosity about their family history led the boys to be steeped in the history of Southern R&B and rock, which naturally fed into their talents as songwriters and instrumentalists. Hence, since 2007, they've been making noise as Gringo Star, slowly honing their sound as they approached something close to the "beach goth" vibes of the Growlers. New album On and On and Gone is the most crystallized, refined version of this project to date. Steeped in reverb and a deceptively laidback attitude, the band plays like a jukebox stuffed with classic 45s as they connect the dots between surf and exotica, R&B and country, indie rock and soul. The shagginess of the audio feels like a feint to lightly mask their skills as arrangers (this record is dripping with the sounds of a string section) and the raw poetics in their lyrics. This record runs deep.
---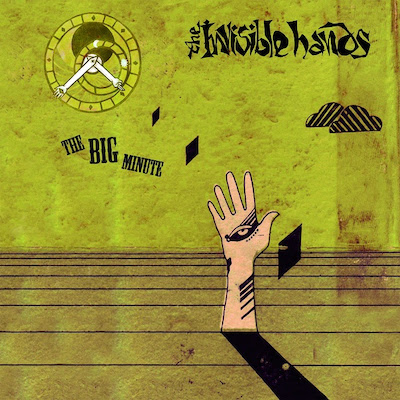 The Invisible Hands: The Big Minute (Abduction)
The Invisible Hands boast that they are "the only folk-psychedelic-rock band to ever hail from Egypt" — the perfect kind of near-hyperbolic claim that is really difficult to corroborate. What is without question is that this group remains one of the best folk-psychedelic-rock bands to emerge from Africa in the past two decades. Featuring the unmistakable presence of Alan Bishop of Sun City Girls fame, the quartet rips through a collection of spiky originals and well-chosen covers taken from a grab bag of 100+ songs that they have stockpiled. The full album goes through a sort of entropy as it holds together with bone-snapping intent and volume at the outset, slowly dissolving as it goes. By the time it hits the final stretch, the music starts to lose its shape in a glorious way. Even as Bishop and his guitar tries to gather the pieces, the drones and hallucinatory elements begin to overtake it all. It's only in the Beefheartian closer (aptly named "Satan's Acid Party") where one final flareup of volume and fury finally gives way to oblivion.
---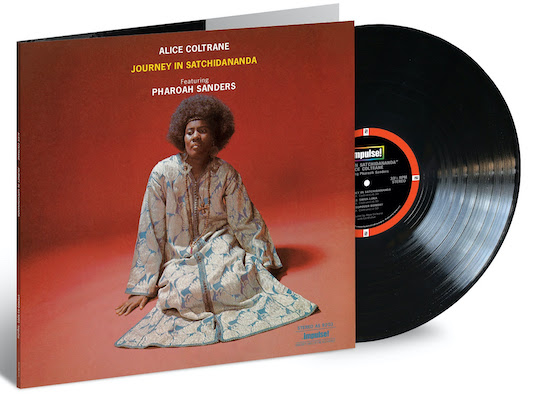 Wynton Kelly Trio / Wes Montgomery: Smokin' at the Half Note / Alice Coltrane: Journey in Satchidananda / Stan Getz / Charlie Byrd: Jazz Samba (Verve / Acoustic Sounds)
Verve's other ongoing reissue campaign — the Acoustic Sounds Series — has been rolling along nicely this year, including three releases that deserve the extra special treatment given to them by Quality Record Pressings in Salinas, Kansas. The crown jewel of this trio is Alice Coltrane's Journey in Satchidananda, a devastatingly powerful spiritual jazz expression featuring some unholy sounds from saxophonist Pharoah Sanders and a tornado of a live performance that might lift your home off its foundation at the right volumes. Still, don't sleep on the other two re-releases. Wynton Kelly and his trio are clearly chuffed to have guitarist Wes Montgomery sitting in with them, especially as he lays into some lightning bolt solos on their version of "If You Could See Me Now" and Sam Jones' boppy composition "Unit 7." Charlie Byrd has a similar effect on tenor player Stan Getz and his early exploration of Latin music, Jazz Samba The two play off each other so well, as on their floating rendition of "One Note Samba" where Getz lays into a briefly inflamed run of notes that inspires Byrd to do a little fingerpicked dancing on his acoustic guitar.
---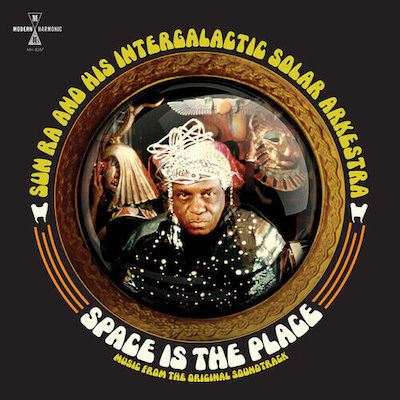 Sun Ra and his Intergalactic Solar Arkestra: Space is the Place: Music from the Original Soundtrack (Modern Harmonic)
Trippy, Afrofuturist film Space is the Place, a showcase for the cosmic minds and talents of jazz artist Sun Ra and his Arkestra, was originally released in 1974 and has been blowing the minds of viewers and thinkers ever since. Though an album of the same name came out a year earlier, the proper soundtrack to the movie was never released until a CD issue in 1993. It's fallen in and out of print ever since. The music is getting the deluxe treatment it deserves thanks to the people of Sundazed offshoot Modern Harmonic who are issuing it once again on CD and in a deluxe boxed set that stretches the music out across three colored vinyl LPs and throws in a DVD / Blu-ray copy of the film and a sweet tote bag. The soundtrack is a complete picture of what the Arkestra were capable of: experimental freakouts, African percussion breakdowns, noir-ish bop and righteous spiritual jazz. This set includes a wealth of previously unreleased material that leans into the band's more free side that highlights the squalling saxophone of Marshall Allen and Danny Davis, and the mighty vocals of the late June Tyson.
---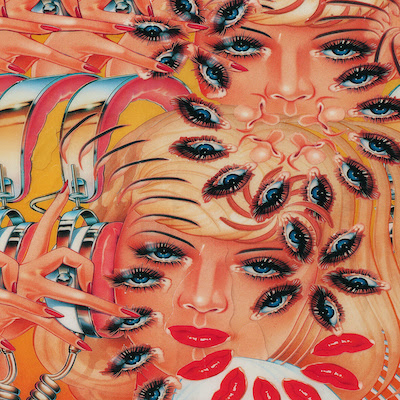 Superbloom: Life's a Blur (self-released)
Brooklyn rockers Superbloom would have you believe that their latest is simply an EP. I see their logic as the full release clocks in at barely under a half-hour. Then again, Meet the Beatles was done and dusted in around 26 minutes and John Mellencamp knocked out his 1994 album Dance Naked in just over 29. Musically, those are bad comparisons, as this quartet lands in a zone closer to shoegaze but with enough punk elements to keep their songs feeling feisty and energizing. Semantics aside, this sonic blowout is a sheer delight to have on the turntable (the bright orange wax certainly doesn't hurt on that front). These four gents play with such righteous abandon, keeping themselves right on the verge of utter chaos with only the dynamic drumming of Matteo Dix and Dave Hoon's silvery vocals keeping everything and everyone in check.
---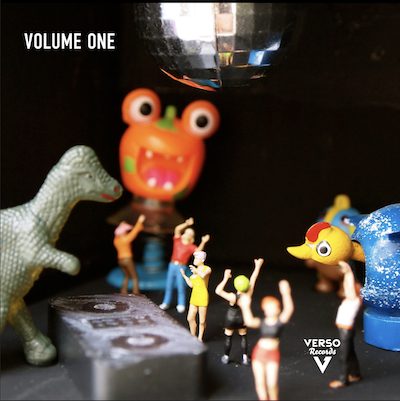 Verso Records: Volume One (Verso Records)
I hope the Connecticut community served by the Westport Library knows how good they've got it. They not only boast a lending library of musical instruments and an easily accessible gallery of self-produced video and podcast content, but they also house Verso Studios, a recording space meant to support the local music scene and serve as a teaching hub for budding engineers. If that weren't enough, the library has decided to start their own record label — Verso Records — which they kicked off this month with the release of this wonderful vinyl compilation of material from a variety of Westport-area acts. As you might expect, it's a wide array of sounds with Flameproof Mascara providing the noise-punk, some Roots-ian hip-hop from MIGHTYMOONCHEW and Dooley-O, John Collinge Jazz Quartet offering up a lovely take on "I Could Write a Book" and something from "the greatest (and only) all hockey band in the world," The Zambonis. (The Hanson Brothers would beg to differ.) What comes across, from the lemon yellow vinyl to the glowing testimonial from Talking Head Chris Frantz in the liner notes, is a definite sense of warmth and joy. The project was clearly a labor of love for all involved and they treated every part of it with a commensurate amount of care and civic pride.
---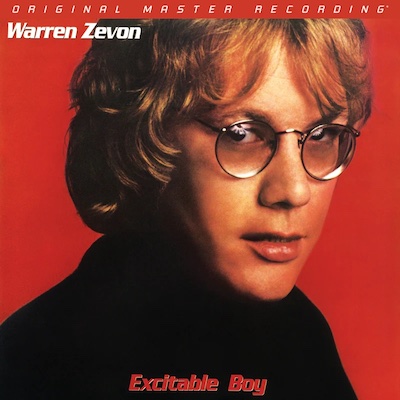 Warren Zevon: Excitable Boy (Mobile Fidelity Sound Labs)
Having weathered a PR storm when it was revealed that they were using a digital step in the mastering process for their allegedly "all-analogue" releases (and coughed up $25 million to settle a class action lawsuit), Mobile Fidelity is continuing to move forward with their schedule of quality vinyl editions of classic albums. This past April, the needle landed on Excitable Boy, the third album and commercial breakthrough from beloved singer / songwriter Warren Zevon. At the time of its release in 1978, Zevon was a beloved figure in the L.A. scene and the credits for his previous self-titled release reflected that with everyone from Glenn Frey to Bonnie Raitt to Phil Everly there to lend a hand. Excitable boasted a similar guestlist including the rhythm section of Fleetwood Mac, Linda Ronstadt and co-producer Jackson Browne, but it also had better material like the acerbic "Lawyers, Guns and Money," and the insta-classic "Werewolves of London." This new pressing treats the music with care. The LPs are cut at 45 RPM and are whisper quiet on the turntable. No detail of the album gets lost, and at times, sounds stronger and bolder than earlier pressings.