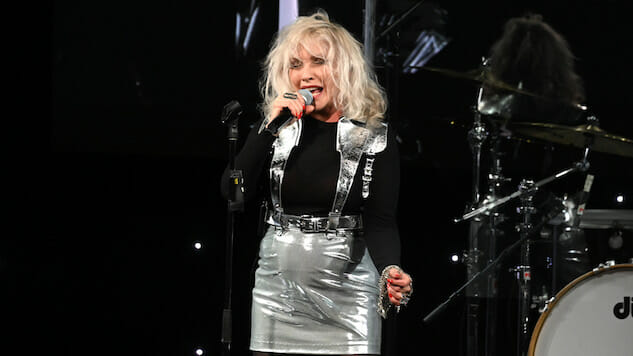 It's only a matter of time before Lil Nas X's monstrous trap-country hybrid hit "Old Town Road" shatters Billboard history: If the mega-hit spends just one more week at No. 1 on the Hot 100 chart, it will become the longest-running No. 1 since the chart was first introduced in 1958.
What's even more striking than this, however, is the fact that Blondie—yes, that Blondie, the legendary, Debbie Harry-fronted pop outfit Blondie, the ones who, you know, wrote "Heart of Glass"—is the latest band to fuel the staggering success of the single.
Joining the wave of other pop acts to take on the track at live performances, Blondie has added a cover of "Old Town Road" to stops on their co-headlining tour with Elvis Costello & The Imposters.
A live recording of the band's performance in Boston on July 23 finds the band taking on a more refined, stripped-back version of the original and cutting its already-concise length in half.
Funnily enough, it takes the crowd quite some time to realize the band is in fact covering the track, and maybe it's just us, but they're not as enthusiastic as they should be. We'll be honest—it's not that great, but no one can do it like you can, Lil Nas.
Check out the cover and the band's 1978 performance of "In The Sun" from the Paste archives below.