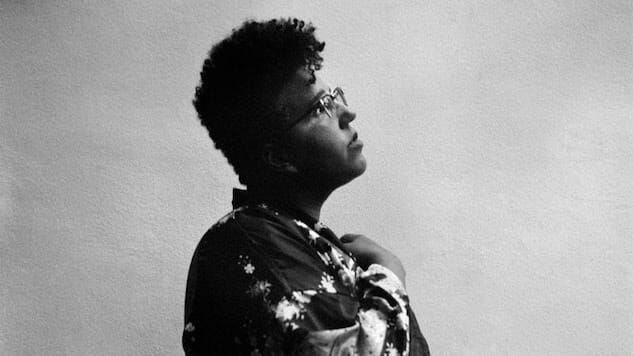 Jaime, the debut solo effort by Brittany Howard of Alabama Shakes, is just three days away. Ahead of the album's Sept. 20 release, she's dropped a fourth cut to follow "History Repeats," "Stay High" and "He Loves Me": "13th Century Metal," a rousing, staticky spoken-word track urging us to live with compassion.
"We are all brothers and sisters," Howard proclaims over a chaotic melange of keyboard, synth and drums, "Just do the best you can to be kind to your fellow man." To those who haven't always succeeded, she suggests, there's still time to turn it around. "You can change if you want to change," she declares. "I don't know about you, but I'm tired of this bullshit and I wanna try to do the best that I can." Each track off Howard's forthcoming album has been unexpected in its own way, but "13th Century Metal" is her most exciting work yet. Thankfully, we won't have to wait much longer to see what else Jaime has in store.
Listen to "13th Century Metal" and watch an official live performance video directed by Danny Clinch below. Further down, you'll find a 2010 Alabama Shakes performance from the Paste archives.