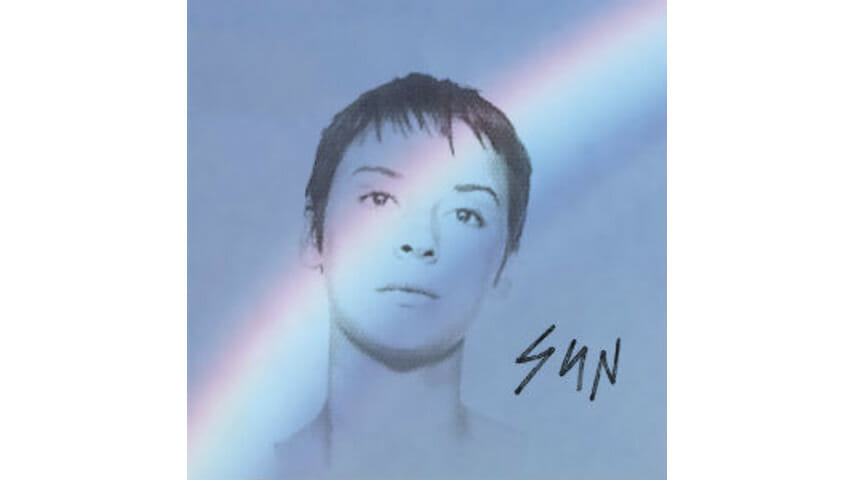 Chan Marshall/Cat Power has spent the last few years tentatively courting the mainstream, traveling to Memphis for her most accessible album (2006's The Greatest) and following it up with a tepid LP and EP of covers so dispirited and obligatory that they made Corinne Bailey Rae sound like a riot grrrl. So what do you do when your honest attempts to find a larger audience prove commercially and creatively fruitless? How you keep going forward when you have so little to show for past efforts?
If you're Marshall, you dig in. You retrench yourself in your eccentricities and make a record that is both deeply weird and immensely engaging, that walks the impossibly fine line between hippie-dippie nonsense and poignant pop profundity. Sun harks back to her earliest albums, when she made odd, retreating pop songs and could barely make it through a live set without running off the stage. But there's a greater confidence in these songs, not just in the stiff backbone of beats running through the album but in the way she just says fuck it, lights some incense, and pulls on her oversized wolf-howling-at-the moon t-shirt.
When she was playing the role of sleepy soul singer in the late 2000s, it was easy to forget that there was a mountain-child in there somewhere. Marshall puts that right at the forefront of Sun, starting with the very first song. It's called "Cherokee," and the chorus goes, "Marry, marry me to the sky." On "Ruin," she travels the world, sings the stamps on her passport, and determines that Americans are ungrateful for their largesse: "Bitchin', complainin' / When people ain't got shit to eat!" It's the kind of revelation most people experience in high school, but what redeems the song—besides that spiderweb of pianos—is her complete devotion to that idea, as though no one had ever made that criticism. She even sings "bitchin'" like she's referring to a Camaro, not an entitled generation.
In fact, most of Sun should not work at all. "Nothin' But Time," for instance, should absolutely not work. It runs to eleven minutes and builds on platitudes such as "Never give in if you want to live and be somebody" and "it's up to you to be your superhero." Drawn out to such length, the various elements should sound scattered and even tedious, but especially tied together by Iggy Pop's backing vocals, they make for a fascinating, even emotionally satisfying whole.
Much like "Nothin' But Time," Sun is so much more than the sum of its parts. It wears its flaws proudly and manages to build something compelling out of them. In that regard, one of the riskier and more intriguing aspects of the album is Marshall's constant appropriations of hip-hop rhythms and technique. "3,6, 9" is the obvious example, with AutoTuned vocals and a hook that wouldn't sound out of place between rapped verses, but also the title track and "Real Life" groove on what sound like Dirty South beats. That might sound specious on paper, especially considering the lyrical themes such borrowings soundtrack. In execution, however, they only make Marshall sound that much more outgoing and worldly, not only tying the album together sonically but making Sun arguably the most extroverted and gregarious Cat Power album ever.
Ultimately, this is the type of release that dispels preconceived labels. It's not a return to form. It's not her best since whenever. It's not a comeback, or a transition album, or anything like that. It's not among her best efforts; many listeners may even consider it might be among her worst. And yet, there's something about the flaws on this thing—the way Marshall lets it all hang loose, the way she continually tries to express a sentiment she can't quite put into words—that's absolutely fascinating in its humanity and compassion. She's sitting in her ruins, crafting wonderfully strange objects from the rubble.