The 7 Best Things We Saw at Coachella
Photos courtesy of Coachella/Getty Images
Music
Lists
Coachella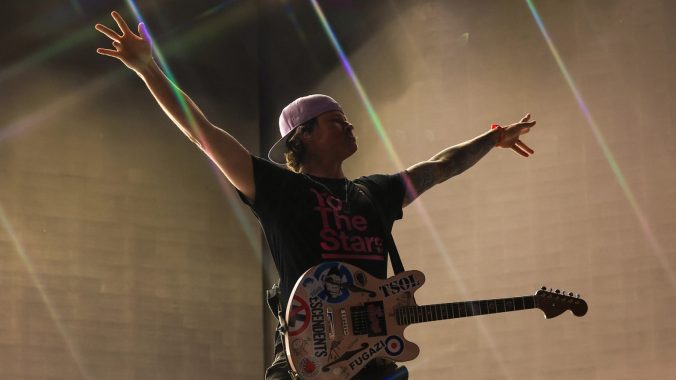 1. Pusha T triumphs, despite sound issues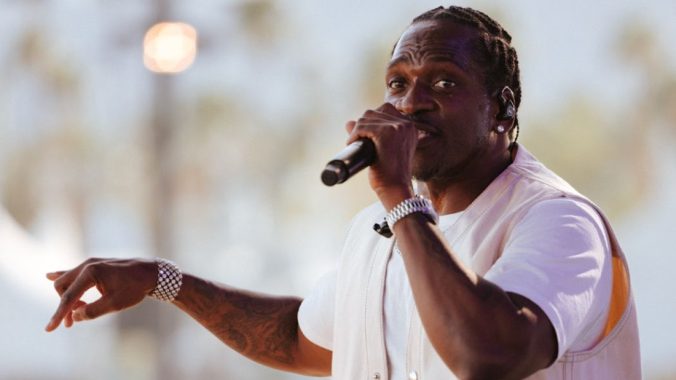 Technical difficulties be damned: the king of coke rap was determined to bring his artistry to Coachella one way or another. Donning a layered cream ensemble amid a set he called "Cokechella," King Push treated sweaty onlookers to a set of newer gems while incorporating more-notorious songs into his performance. Despite the speaker system giving out periodically—which Pusha profusely apologized for—that didn't stop him from delivering a plethora of hits. From "Numbers On the Boards" to "Diet Coke," the Virginia native possesses the kind of charisma you only get from racking up years in the game. His boasts on newer material ("Neck and wrist don't lie—not at all, not at all") emphasize how he is simply one of the best to ever do it.
2. Zendaya, Sia and other celebrities make surprise appearances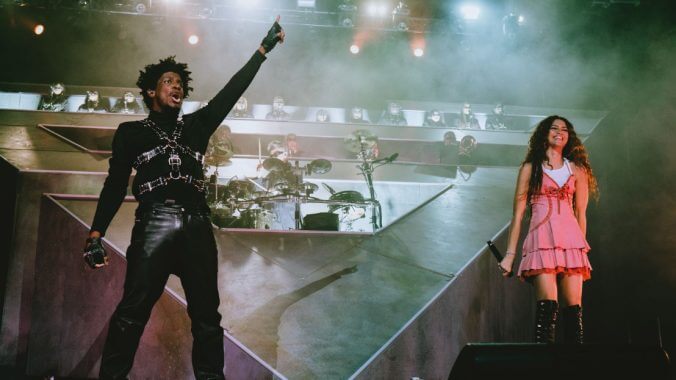 The most talked about celebrity surprise at Coachella's second weekend was Zendaya popping up to perform "I'm Tired" alongside Labrinth. The pair co-wrote the song, which was featured in Season 2 of Euphoria. The duo also did a live rendition of "All of Us," which was featured in Season 1 of the same series. Sia followed the star's lead by also appearing with Labrinth to perform "Thunderclouds." Dave Grohl made a cameo during Wet Leg's set, Bad Bunny made way for Grupo Frontera and Gorillaz brought out Beck for "The Valley of the Pagans," Yasiin Bey for "Sweepstakes" and Little Simz for "Garage Place. De La Soul and Thundercat also returned from the previous weekend.
3. Rae Sremmurd throws one hell of a party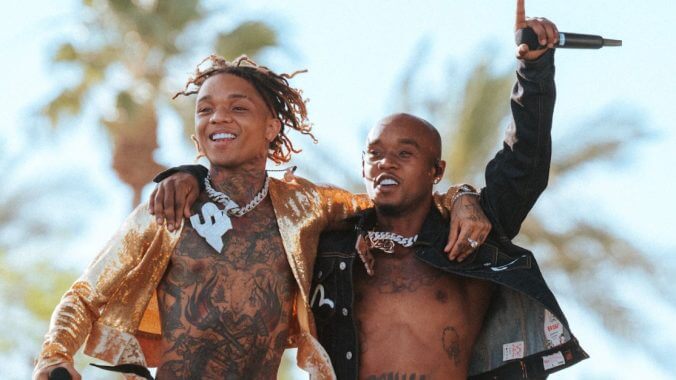 The self-proclaimed "greatest duo in the world" brought their infectious energy all the way to Indio. On the heels of their fourth studio album—aptly titled Sremm 4 Life—the siblings couldn't wait to unleash new music onto festival goers eager for new anthems to turn up to. The raucous rhythms of "Flaunt It/Cheap" and "Sexy" were in perfect equilibrium with the Dido-sampled "Not So Bad (Leans Gone Cold)" and "YMCA." Swae Lee also shared renditions of "Unforgettable" and "Sunflowers" to prove the depths of his talent. The pair ended their carefree set with bangers like "Powerglide" followed by "Black Beatles" and, like the mannequin challenge, their fans were happily frozen in time.
4. Metro Boomin's friends are cooler than yours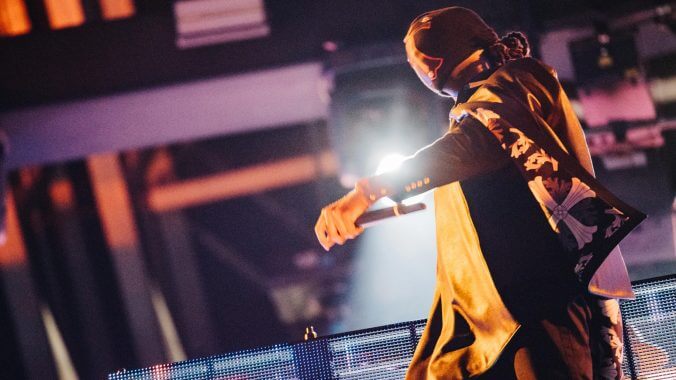 The esteemed hip-hop producer and DJ has made a career of crafting popular tracks for the likes of everyone from The Weeknd to Future. Both stars were in attendance for his Coachella Weekend 2 set, paying homage to the man behind some of their most famous songs. The former performed "Faith," a snippet from "Escape From LA" and the Mario Winan-sampled "Creepin'." The tension built as the "Blinding Lights" singer performed his hit single with Future entitled "Low Life," with the rapper appearing alongside The Weeknd to finish out the tune before launching into his own catalog. Don Toliver also appeared at the end of Metro Boomin's show, as the producer reminded the crowd of all the hits he had a hand in.
5. Blondie and Björk prove that they simply get better with age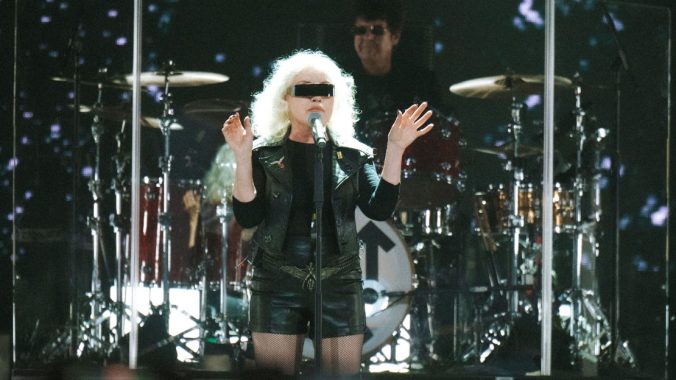 Legendary songstresses and musical pioneers Blondie and Björk both appeared during each Coachella weekend. They put on separate performances and kept true to their renowned sounds and aesthetics. Blondie gave lively renditions of "One Way Or Another," "Rapture," "Heart of Glass" and "Dreaming," gleefully embracing a catalog that helped paved the way for women in rock. Björk was as eclectic as ever, as she donned a feathery frock during her ethereal set. The live orchestra that accompanied her onstage elevated songs that are considered classics, like "Isobel," "Hyperballad" and "Jóga." Decades in the industry, these women remain icons whose legacies endure untouched.
6. Blink-182 return to their adolescent antics in Indio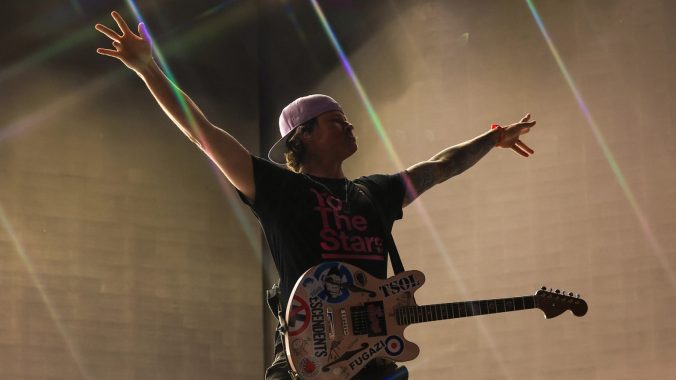 Despite being middle-aged men, Blink-182 refuse to give up juvenile jokes and double-entendres about their private parts, bodily functions and anything else that would make a teenager blush. Even though their stage banter remains comparable to that of Beavis and Butt-Head, the punk rock musicians have a slew of hits so deep it makes up for their nonsense. Songs like "The Rock Show," "Feelin' This, "What's My Age Again?," "Stay Together For The Kids" and "I Miss You" brought back feelings of nostalgia for onlookers. Their set also featured tender moments as well: Mark Hoppus expressed moving gratitude for overcoming cancer and gracing a stage again; Travis Barker stoically showed off his immaculate drumming; Tom DeLonge was, well, just being Tom. The fireworks that were dispersed throughout their set felt celebratory for a band who's next move remains as unpredictable as they are.
7. Burna Boy brings the heat to the desert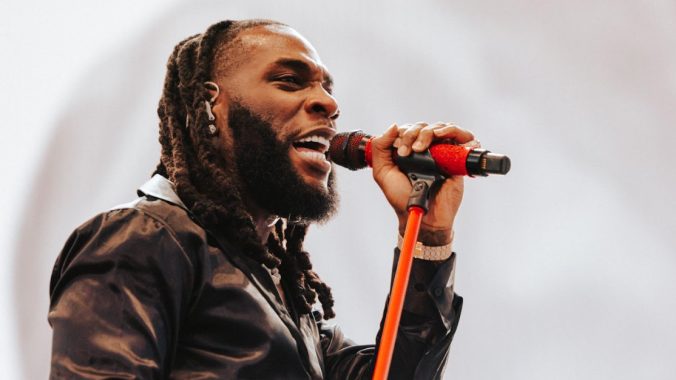 Nigerian superstar Burna Boy was in full force at Coachella, as his charisma and sheer talent impressed longtime fans and intrigued parties alike during his Weekend 2 performance. Sporting a monochromatic outfit–a silky black button down and sequined pants–the Afrobeats artist gave it his all performing songs from a discography that is energetic, melodic and fun. From "Alone" to "Killin Dem" to "It's Plenty" and "Ye," Burna Boy's delivery–alongside a full band and backup singers (who wore all white)–was gracious, sincere and downright alluring. When he took off his shirt before performing his final song,"Last Last," the vocalist encouraged the crowd to do the same and share in the joy he was clearly experiencing.
Candace McDuffie is a Senior Writer at The Root. Her work has also appeared in Glamour, MTV, SPIN and Entertainment Weekly. You can follow her on Instagram @candace.mcduffie.