Exclusive: Listen to Brooklyn Indie-Folk Outfit Covey's New Album, Some Cats Live, Some Cats Die
Photo by Domenique Stevens
Music
News
Covey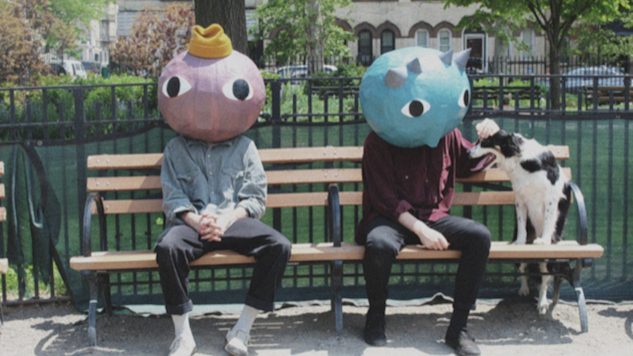 British-born and Brooklyn-based multi-instrumentalist Tom Freeman, who records under the name Covey, is set to release his second album, Some Cats Live, Some Cats Die, on May 23 via AntiFragile Music. You can listen to the full album ahead of its release via Paste below.
Freeman formed Covey after relocating to the U.S. to go to school in Boston in 2010. Influenced by Neutral Milk Hotel, The Smiths and Nick Drake, Freeman eventually committed to Covey full-time and released his debut album Haggarty in 2017. Per a press release, his second album was written "after a series of hapless circumstances gave Freeman the push he needed to upheave his life in Boston and relocate to New York in pursuit of future success with his music."
On Some Cats Live, Some Cats Die, Freeman fashions acute melodies and cathartic songwriting into reflective, soul-stirring melancholia. His earnest, strolling riffs and yearning vocals are perfect for regretful, back porch listening at dusk.
Freeman says of the new album, "The old house on Long Island in which the album was written—slightly distressing, yet strangely beautiful—serves as the symbolic representation and centerpiece of the album. It dives into my thoughts and state of limbo at the time. I play with fictional stories that in turn relate to what was happening in my life."
Listen to Covey's new album Some Cats Live, Some Cats Die, exclusively on Paste below. Scroll down to see their upcoming tour dates, and you can pre-save the album on Apple Music or Spotify here. Buy tickets for their upcoming album release show in New York City here.
Covey Tour Dates:
May
31 – New York, N.Y. @ Mercury Lounge*
July
09 – Brooklyn, N.Y. @ Alphaville
24 – Brooklyn, N.Y. @ Paper Moon Showcase – Our Wicked Lady
31 – Burlington, Vt. ^
August
01 – Winooski, Vt. ^
02 – Brooklyn, N.Y. @ Knitting Factory
03 – Philadelphia, Pa. ^
09 – Kent, Ohio ^
(* Album release show)
(^ Basement show)