Happy Birthday, David Bowie! Listen to a Vintage Bowie Performance
Photo by Central Press/Hulton Archive/Getty
Music
Features
david bowie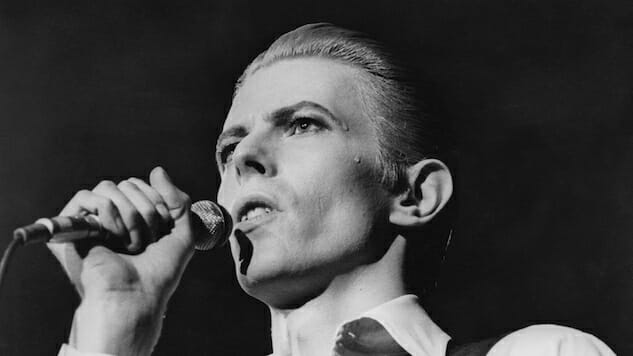 David Robert Jones, best known as David Bowie, would have been 73 years old today (Jan. 8). Bowie was a true maverick and his music laid the blueprint for how to remain true to yourself while going through many artistic metamorphoses. His lengthy career yielded 27 studio albums, and his music struck a chord with each new generation.
In 1983, Bowie was touring in support of his Nile Rodgers-produced new album, Let's Dance, which was met with considerable commercial and critical acclaim. At the time, this 15-country tour, titled the Serious Moonlight tour, was Bowie's biggest and most lucrative to date. On July 12, 1983, Bowie played at the Montreal Forum, where he performed two sets with a 20-minute intermission. The sold out, two hour-plus show featured a 10-piece band, most notably with guitarist Earl Slick, who had replaced Mick Ronson for the Diamond Dogs recording sessions, and drummer Tony Thompson, from Chic and The Power Station.
In this career-spanning performance, Bowie performed hits like "Rebel, Rebel," "Heroes," "Life on Mars," "Fashion," "Space Oddity" and more, as well as covers of The Velvet Underground's "White Light/White Heat," The Who's "I Can't Explain" and Pretty Things' "Sorrow." This is an essential live recording of Bowie's classic hits and his Let's Dance era material, and his powerhouse live band really elevates Bowie's gleaming star power.
Listen to David Bowie perform "Heroes" along with covers of The Velvet Underground and The Who, recorded live in 1983.