Doug Paisley Delivers More Beguiling Folk on Say What You Like
The Canadian singer-songwriter's new album delivers more gently beguiling folk songs
Photo courtesy of the artist
Music
Reviews
Doug Paisley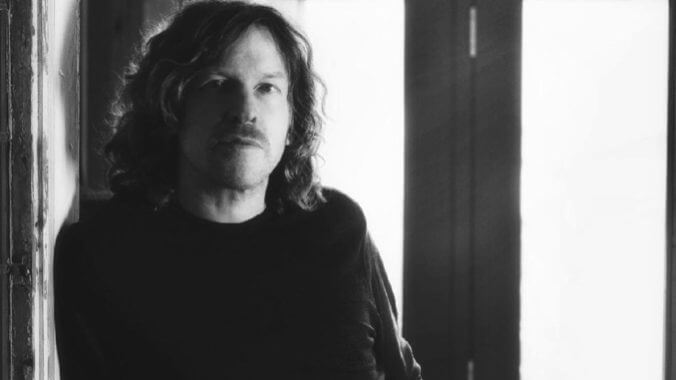 We all have those kinds of friends. You know the ones: You don't see them that often, but when you do, you slip right back into your friendship with ease, as if no time has passed at all.
These are our Riding A Bike Friends; once you're friends, you're always friends. You don't have to remember how to do it. You just do it. You don't have to work hard to love them. It comes naturally.
Doug Paisley is a Riding A Bike Friend. The veteran Canadian singer/songwriter comes around every few years with a new collection of songs that are easy to love. In between, you might forget about him, because he's steadfastly understated when he's in the public eye and he truly disappears when he's not.
Maybe that's why every Doug Paisley album feels like a reminder of the man's brilliance. His new one, Say What You Like, is his first since 2018's Starter Home, which was his first since 2014's Strong Feelings, which was his first since 2010's Constant Companion. This review is about Say What You Like, but if gently beguiling folk songs appeal to you, you should check out all the above.
And if you're a longtime fan, Say What You Like delivers more of the same qualities that made Paisley your Riding A Bike Friend. Drawn from around 250 unrecorded songs he has stockpiled over the years, these 11 spill over with exquisitely captured acoustic guitars (both strummed and plucked), subdued country boom-chick rhythms, Paisley's warm sigh of a singing voice and a softly glowing vibe that, in the past, has been provided by synths, but here is the purview of steel guitars. For 15 years, Paisley's songs have sounded like faded signs, framed in neon and reflected in a dusty storefront window.
Say What You Like starts out at a relatively quick pace, actually, with a subtle hint of country-funk on the opening (and title) track, a honky-tonkin' second track with a high-flying chorus ("Sometimes It's So Easy") and a third track, "Wide Open Plain," that rambles and roils like a long horseback ride across its namesake landform. In these three songs, it's not hard to hear the influence of producer Afie Jurvanen, who makes soulful folk music under the name Bahamas.
From there, Paisley pulls back the reins a bit, fitting a classic country number ("If I Wanted To") with the album's catchiest chorus, incorporating retro singer/songwriter sounds into songs about love and lost love ("I Wanted It Too Much," "You Turn My Life Around") and dueting with Felicity Williams on a gorgeous wisp of a tune called "Rewrite History," wherein they sing:
You might take her place
But you won't take the blame
It's the same old story
In each new catastrophe
Well, you're running and you run out of answers
And you rewrite history
Over and over again
These are recurring themes on Say What You Like: Love and lost love, changes of heart and fear of change, bygone times and trying to move on. Blessed with a voice that's endlessly tender and understanding, Paisley is the perfect person to impart this kind of wisdom, even when it's hard to hear. That, after all, is what friends are for.