Watch: Drake Pauses Performance to Threaten Groper in Audience
Photo by Kevin Winter/Getty
Music
News
Drake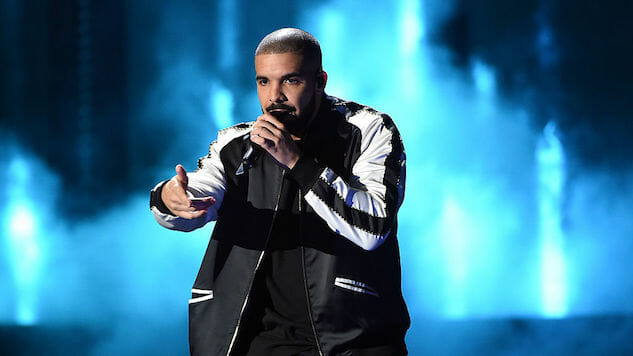 In the current climate, in which there's no shortage of sexual misconduct allegations coming to light, it's understood that there's an even stricter zero-tolerance policy for any behavior that remotely resembles that of Harvey Weinstein and his ilk, even during a Drake show.
At Sydney's Marquee nightclub last night, Drake was performing at an afterparty, and was in the middle of "Know Yourself" when he took it upon himself to stand up for one of his fans in the audience, who was apparently being groped by a man in the crowd. The rapper paused his performance and addressed the man, yelling, "If you don't stop touching girls, I'm gonna come out there and f*ck you up." The crowd went wild in support. "If you don't stop putting your hands on girls, I'm gonna come out there and f*ck your ass up," he continued, resuming his performance after managing the mischief.
Watch fan-shot footage of Drake's act of chivalry below.