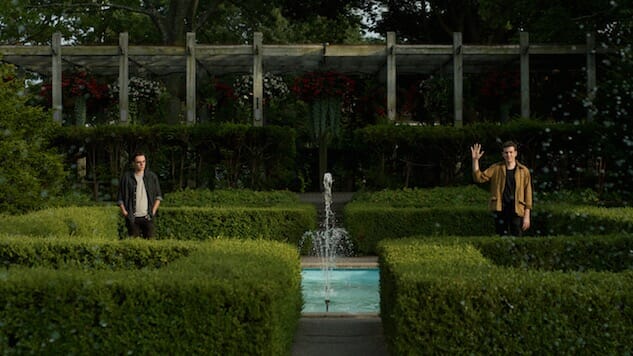 Toronto jangle-pop quartet Ducks Unlimited have shared their new single "Get Bleak," taken from their forthcoming currently untitled EP, out later this year.
Featuring guest vocals from Laura Hermiston of fellow Toronto band Twist, "Get Bleak" is a jaunty slice of C86 indie-pop. The song pokes fun at the wishful thinking that simply moving to a new city will fix your problems, and it also sulks in that reality. "You flew across an ocean to / Get bleak," sings lead vocalist Tom Mcgreevy against chunky guitar plucks.
Mcgreevy says of the track:
"Get Bleak" is a song about this idea that moving somewhere else is going to solve all your problems. It's something that I've heard expressed by a lot of friends in one way or another, especially as more and more people are getting priced out of cities like Toronto, New York and London. There can be plenty of good reasons to leave the place that you're from or somewhere you've made your home for a long time, but I think there's this 'grass is always greener' thing that in my experience, and anecdotally from people I know, just isn't true. It's hard to move to a new place, and you're still going to be you when you get there with the same issues and hang-ups, plus you're going to miss the people who care about you, and they're going to miss you.
Ducks Unlimited have previously opened for artists like Weyes Blood, Rolling Blackouts Coast Fever and The Goon Sax, and they're set to announce live dates soon.
Listen to "Get Bleak" exclusively at Paste below.