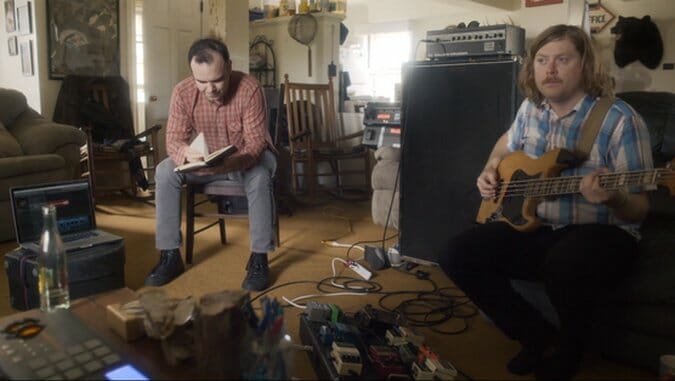 Family reunions are fun, and in Future Islands' video for "A Song for Our Grandfathers," which premiered today, they also prove to be great artistic fodder. Jay Buim directed the video, and the footage comes from shots of a family reunion in North Carolina. The band chat it up with guests, and then play some songs for them. It's not a revolutionary concept, but it manages to create a comforting, nostalgic atmosphere, and we already know the song, off 2014's Singles, is a winner.
Watch the video above, and check out a site the band launched where you can send the video as an e-card to your dad, granddad, whoever.
On July 26, Future Islands will play their 1,000th show in Carrboro, NC.