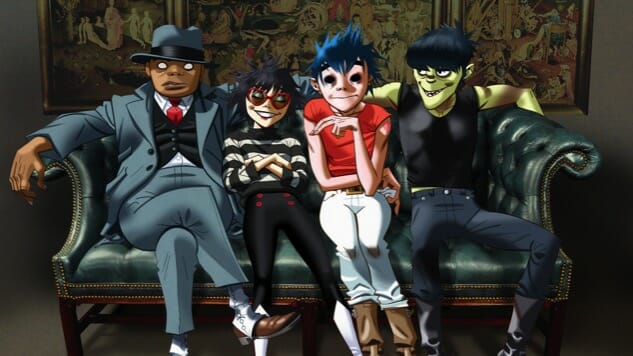 Daily Dose is your daily source for the song you absolutely, positively need to hear every day. Curated by the Paste Music Team.
Gorillaz returned in grand fashion when they put out Humanz last April, and followed up the release with a huge boxset that included 14 bonus tracks—but they're not finished yet. Today, they surprised fans with the release of the video for one of the bonus tracks, "Garage Palace," which features vocals from British rapper Little Simz.
The song is an intense, rousing banger, and it has a kickass retro 8-bit videogame visualizer to go with it. Developed by illustrator McKay Felt and director Noah Harris, the video features Simz herself, with the help of the band, battling her enemies in dark alleyways and soaring into the cloudy skies against a current of missiles to reach the boss.
Gorillaz kick off the European leg of their tour tomorrow. Little Simz has been touring with the band in support of Humanz, and will continue supporting them this fall and into the winter. Watch the video for "Garage Palace" below.