Listen to Grandaddy's New Song "A Lost Machine" and Watch the Accompanying Ghost-Filled Forest Video
Images via 30th Century Records/YouTube
Music
Video
Grandaddy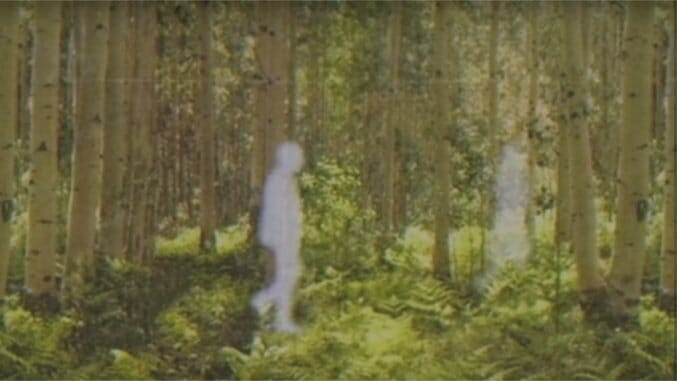 This morning Grandaddy released a third song from their forthcoming album Last Place: "A Lost Machine," accompanied by a hazy video of staticky forest shots.
The track opens with a winding piano and string part; all is lovely and serene until the dystopian lyrics hit: "Surveillance audio recorder in a dried-up creek / And we're headed to the temporary shelter at the roller rink."
The song narrative takes place in a "canyon land" that contains "every woman and child and man." Ominously, these people appear in the video as wandering specters. The music gradually builds: it's a foreboding slow burn that eventually winds down into atonal robotic beeping.
This is the third song Grandaddy's released from Last Place, following "Way We Won't" and "Clear Your History"—find those tracks here. Look out for Last Place, slated for release on March 3 and available for pre-order here, and watch "A Lost Machine" above.