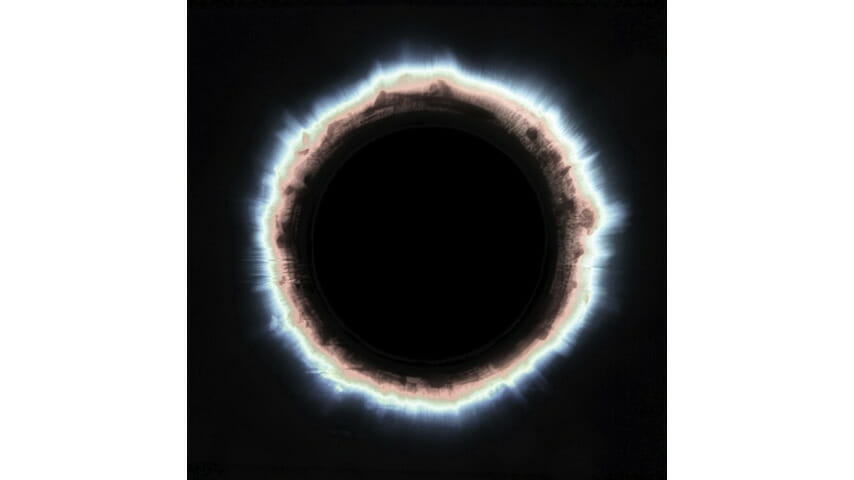 "A rippling lake / The faces that taunt me / Keep guiding my way / What happened to us?"
That's a line from the song "Dust" by the London synth band HÆLOS, an ethereal and hallucinatory fissure. In this universe, it's all caps, all of the time. What started as a synth rock trio putting together some bedroom beats suddenly grew to become a Matador Records artist with a massive following, mostly thanks to this single. The full album is meant to pull at the synapses of your brain like leaves from a twig. That Æ in their name is a clue about the mystery. It breaks search engines. It had to be promoted to the full status of a letter. No one knows the origin, which fits nicely with the lyrics about death, relationships and quasi-religious serendipity.
Let's settle this one right now: Every song has fragments of other bands, and that's not a bad thing. I hear heavy doses of Massive Attack, another trip-hop trio that should have incorporated a ligature in their name. (That wasn't really a thing back in the '90s.) In a live setting, HÆLOS plays a live drum set, but don't be fooled: This is mostly computerized music with dual-vocals, expertly-played synth, and wildly inventive atmospheric touches. One of the best songs – called "Sacred" – has an opening echo that sounds like someone dropped a bunch of metal sheets out on the parking lot at Menards. You hear cymbals smattering into each other in ways they were not meant to do in an analog setting. On "Separate Lies" the beats were likely programmed by someone who also knows how to make Android smartphone apps in his spare time.
Lead singer Lotti Benardout has never met a song snippet she can't turn into a trill. On that massive "Dust" single, she sings them with little to no effort; her voice is angelic and sublime, but those trills are like a fourth member of the band. Played at high-volume on an exceptional sound system, her voice tickles your spine and runs up your neck. There's something amazingly spiritual about the songs, and with names like "Sacred" and "Pray" it all makes sense. I won't write a theological treatise on the band, but I'm pretty sure they are talking about scientific occurrences in nature like a solar or lunar eclipse that make you sit up in awe and wonder. (Wait, that's what they show on the album cover; I guess it's not quite as oblique as I thought.)
Overall, the writing here, described as cerebral in the bio, is mostly meant to create mental images. NASA might consider making a playlist for their next mission. I thought about the emotional dissonance we feel that breaks apart when we're around like-minded people, but that might have been the Starbucks. By the time the band finally landed on my favorite song – called "Cloud Nine" – I gave up trying to place the influences or understand the meaning of the lyrics and just reached for the volume knob and cranked it up so that the guttural, subliminal bass overwhelmed the entire room and put me squarely into Sigur Rós territory – a kind of ligature nirvana. I wish more bands would create auditory revelations like this collection.
As a big bonus, I also heard glints of Chelsea Wolfe, one of my all-time favorite artists. In case you have never played her latest album Abyss on a surround-sound system with a subwoofer in a dark room, go grab that one and experience it – I will wait here for you. Wolfe transports you to Venus. HÆLOS – especially on "Cloud Nine" – is in the same orbit. The bass shakes your nerve endings. People stop what they're doing and stare up at space. Wolves crouch before you and whimper. I might be overstating this a bit, but Moby might want to tour with these folks.
The debut is one of my picks for the year so far, a dance-hall record that grows on you and becomes more like a trusted friend who whispers wisdom from another universe.