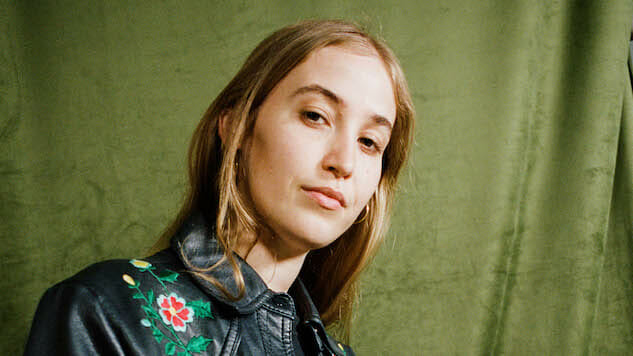 Daily Dose is your daily source for the song you absolutely, positively need to hear every day. Curated by the Paste Music Team.
Last year, Australian singer/songwriter Hatchie released her debut EP Sugar & Spice, a plush, saccharine sea of dream-pop as sweet as it sounds that earned her a spot on our best new artists of 2018 list. Now, Harriette Pilbeam is preparing to release her anticipated debut full-length LP. Tuesday, she announced Keepsake is out June 21 on Double Double Whammy, and the news arrives with the lead single, "Without A Blush," plus a '90s-inspired accompanying video. Watch below.
Grunge meets glam in the "Without A Blush" video, which has a darker edge than anything Hatchie's done before, as if her sweet syrup hardened to a twinkly tar. "You and I were destined to fall apart," she sings over spikes of electric guitar and droning synths. "Can you believe it's been three years since the start?" In the clip, which pays homage to MTV-era grunge music videos, she's framed by a chain-link heart. Then, after the chorus takes off, Hatchie is singing "I didn't want to end the dream" under a ceiling of roses. Later, she swaps flowers for competing flames and icicles.
"I'm excited to start the next chapter of Hatchie with 'Without A Blush,' the first single from my album Keepsake," PIlbeam said in a statement. "It's the perfect introduction to the feelings & sounds on the rest of the record, which I can't wait to finally start sharing on tour!"
Hatchie emerged last year as an indie wonder, but her songs are so catchy they sound fit for radio. Could Ms. Pilbeam break out as a pop star? We'll report back as 2019 progresses. Meanwhile, you can see Hatchie on the road this spring with Girlpool (tour dates are at the bottom of this page).
Again, you can listen to "Without A Blush" below. Further down, watch Hatchie perform songs from Sugar & Spice during her 2018 Paste Studio session, and keep scrolling for her tour dates and the Keepsake album art/tracklist. You can preorder the album right here.
Keepsake Album Art: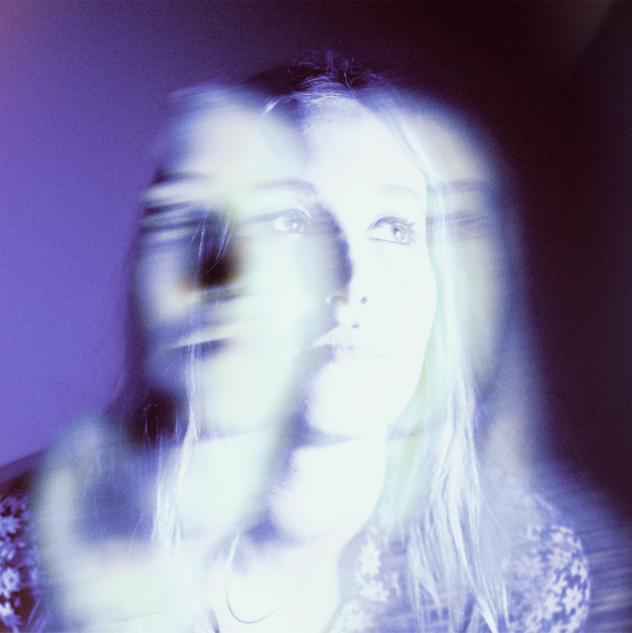 Keepsake Tracklist:
01. Not That Kind
02. Without A Blush
03. Her Own Heart
04. Obsessed
05. Unwanted Guest
06. Secret
07. Kiss The Stars
08. Stay With Me
09. When I Get Out
10. Keep
Hatchie Tour Dates:
April
04 – Tustin, Calif. @ Marty's On Newport *
05 – San Diego, Calif. @ The Casbah *
06 – Los Angeles, Calif. @ The Regent Theater *
09 – San Francisco, Calif. @ The Independent *
11 – Portland, Ore. @ Wonder Ballroom *
12 – Seattle, Wash. @ Neumos *
13 – Vancouver, B.C. @ Biltmore Cabaret *
16 – St Paul, Minn. @ Turf Club *
17 – Madison, Wis. @ High Noon Saloon *
18 – Chicago, Ill. @ Lincoln Hall *
19 – Ann Arbor, Mich. @ Blind Pig *
20 – Toronto, Ontario @ Longboat Hall *
21 – Montreal, Québec @ Bar Le Ritz *
23 – Boston, Mass. @ Royale *
24 – Brooklyn, N.Y. @ Music Hall of Williamsburg *
25 – New York, N.Y. @ Bowery Ballroom *
26 – Philadelphia, Pa. @ Underground Arts *
27 – Asbury Park, N.J. @ Asbury Lanes *
28 – Washington, D.C. @ Black Cat *
30 – Durham, N.C. @ Motorco Music Hall *
May
01 – Athens, Ga. @ 40 Watt *
02 – Birmingham, Ala. @ Saturn *
03 – Baton Rouge, La. @ Spanish Moon *
04 – Houston, Texas @ Satellite *
05 – San Antonio, Texas @ Paper Tiger *
07 – Austin, Texas @ Mohawk *
08 – Dallas, Texas @ Club Dada *
09 – Oklahoma City, Okla. @ 89th Street Coop *
10 – Santa Fe, N.M. @ Meow Wolf *
11 – Tucson, Ariz. @ 191 Toole *
(* w/ Girlpool)