Hawktail's Formations Soars Over Tennessee
Nashville's preeminent instrumental folk act returns with their sophomore album
Music
Reviews
Hawktail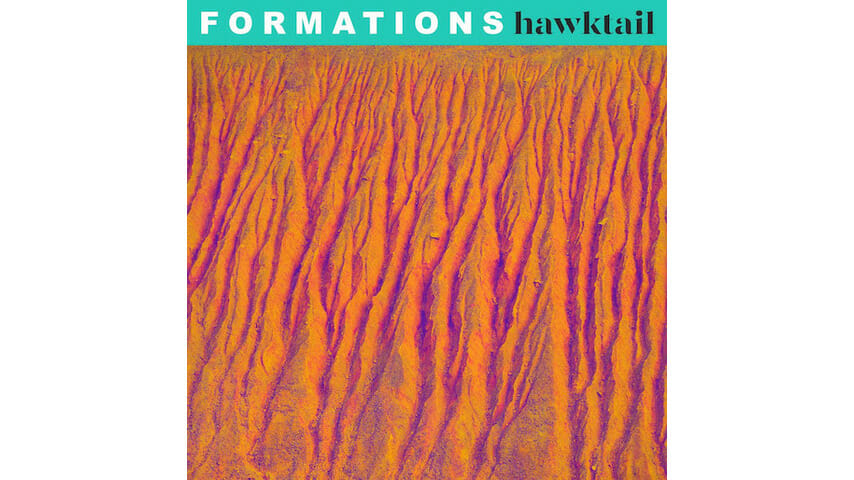 There's so much a song can convey through notes that lyrics alone cannot. Movement, for instance, like the sensation of riding in a caravan, each bump in the road felt through plucks of a mandolin or the genial elastic hum of a bass; nature, couched either in one's surroundings or in the mundane passing of weather; emotion, like joy at the sight of the sun rising or melancholy at the year's first snowfall. (Or maybe snow brings joy, too, at least if you spend time at Ober Gatlinburg.)
Formations, the sophomore album from Nashville folk powerhouse Hawktail, captures each of these experiences and all of these vibes effortlessly, or at least the effort feels lightweight. Making music as impeccable and polished as the seven tracks that comprise Formation's whole takes years of training and practice. Marrying that level of mastery with the articulate communication of imagery and motifs through instruments alone requires something much more intangible. Nary a word is spoken or sung on Formations, and, yes, art being subject to interpretation, listeners will walk away with their own ideas of what the record is about and what it's trying to say. But it remains true that whatever you think it's saying, it's nonetheless saying something, perhaps about Tennessee's past, its ancestry, or the simple pleasure of a sled ride.
The trill of Brittany Haas' fiddle glissades over Jordan Tice's guitar and Dominick Leslie's mandolin on "The Tobogganist," Formation's fourth track: It's the sound of wintertime frollicking, which most may not immediately associate with any Southern state. But there's an upbeat brumal delight of an afternoon spent gamboling about in snowfall woven into Haas' musicianship: "The Tobogganist" invites our gaiety through sheer elated tempo. It's a perfect tune for the holidays, for the new year and once the seasons change, it'll likely serve well as an accompaniment to summer revelry, too (even though everyone's toboggans will by that time be in storage).
"The Tobogganist" is a prime example of harmonization on a record where Hawktail's instruments are frequently in conversation with each other. The harmonies matter on Formations across the board, certainly, but so often they're built upon a sort of call and response between each player. "Annbjørg," the album's opener, breaks from its initial rhythm about halfway through asHaas cedes centerstage to allow Tice, Leslie and bassist Paul Kowert their turn give their input: A strum of Tice's guitar, a low mumble from Kowert's bass, a jerk of Leslie's mandolin. The back and forth suggests the four are stopping at a crossroads, as if each instrumentalist wants to follow opposing signage and they're trying to figure out which way to go.
Maybe this isn't a great recommendation for Formations as a road trip album, but start to finish, it does express the feeling of a journey: Short though it may be, the record's shift in tones and pitches read as dips navigated, peaks ascended and sights observed from within the safety of a car, every chord chosen to aurally represent the bits and pieces of Hawktail's path from their last release, 2018's Unless.
Tennessee's folk history runs deep. Hawktail's members, too, have their histories, and with Formations, it seems to the ear that they're making an attempt to discover their pasts and tie them back to the state's. At times, Formations presents the character of British folk music and the history that comes with it. At others, it sounds like something out of Northern Europe. At all times, though, it's the music of 2020s Nashville, a confluence of forms and traditions from across the U.S. and beyond the seas.
Bostonian culture journalist Andy Crump covers the movies, beer, music, and being a dad for way too many outlets, perhaps even yours. He has contributed to Paste since 2013. You can follow him on Twitter and find his collected work at his personal blog. He's composed of roughly 65% craft beer.