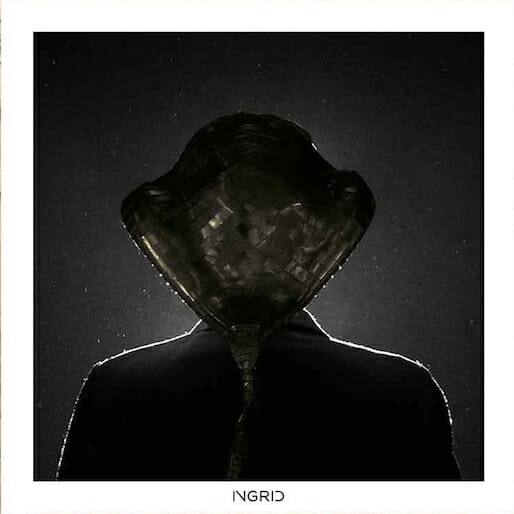 I'm not entirely sure why Hortlax Cobra, the solo electropop project of Peter Bjorn and John drummer John Eriksson, isn't more well known. Maybe his complicity in crafting "Young Folks"—the undiluted jolt of mid-2000s twee indie folk pop that, with its careful employment in the pilot episode of Gossip Girl, delivered his band to hipster fame and may have been unintentionally responsible for the ultimate burnout of that same sound—resulted in a quiet societal shunning. The world, both musically and otherwise, looks so much different than it did then. It's understandable if people are having a less-than-vigorous reaction to news that someone from Peter Bjorn and John is releasing new music.
But I'd implore lovers of Swedish pop, electronica, and synth pop to spend some quality time with Lightworks, Hortlax Cobra's latest release, which dives headfirst into joyful, intensely interesting hooks and impossibly danceable rhythms, all pulled together by a collection of clean and artful vocal performances.
With opening track "Light," Hortlax Cobra sounds the alarm with a dark, smoky fakeout that plays at being the start of an incredibly different, dreary sort of album (perhaps not unlike earlier effort Night Shift), before sneaking in some twinkling chimes to let the listener know that this time around we're not in for haunts and siren howls and bleakness. We're in for something bright. By the fourth track, "Light As A Feather," which sounds loosely dystopic but also audaciously groovy, it's abundantly clear that dude's got melodies.
The record, which is consistently flirty and romantic in a comfortingly low-stakes way, is full of crisp singalong choruses and joyful crescendos. Highlights include the charming "Bus Stop," which features a judiciously employed autotune in the classic Daft Punk style, and the sweetly melancholic "I'm Still Here," which balances puppy dog hopefulness and heartbreaking nostalgia. That song also, for what it's worth, serves as a perfect pairing with fellow Swede Robyn's "Dancing On Your Own," making me think that being in a relationship with a musician in Sweden must be a deliciously emotive, fraught, heart-on-sleeve adventure of feelings.
There are also some great, hypnotic classic house music moments. "I'm Ready" boasts a scant handful of lyrics that don't stray far from the song title and which I hope is blissfully enjoyed by gyrating masses in dance clubs for years to come. And perhaps the darkest, grimiest song on the album "Night Still Young," which could, and should be, in literally any vampire movie.
In addition to being a stellar composer and an incredibly self-assured producer, Eriksson excels as a curator of outstanding vocalists that bring vibrancy to and shape the identity of his compositions. Lightworks boasts five Swedish singers — Ane Brun, Beatrice Eli, Noonie Bao, Jennie Abrahamsson and Sibille Attar — across its 10 tracks, and there isn't a dud to be found, with Brune on "I'm Still Here" and Abrahamsson on "Unfinished Melody" serving as major standouts.
One beautiful, underrated thing Lightworks offers to listeners is the opportunity to think about nothing. There is little about its soundscapes and lyrical content that is political or topical in even a roundabout way. While I adore artists that are able to successfully fuse social commentary or protest with art, I also am so grateful for those that can create completely removed, self-sustaining worlds that allow you to climb inside and get lost in an indistinct, happy lightness. This is the gift that pop—and Hortlax Cobra—gives us.