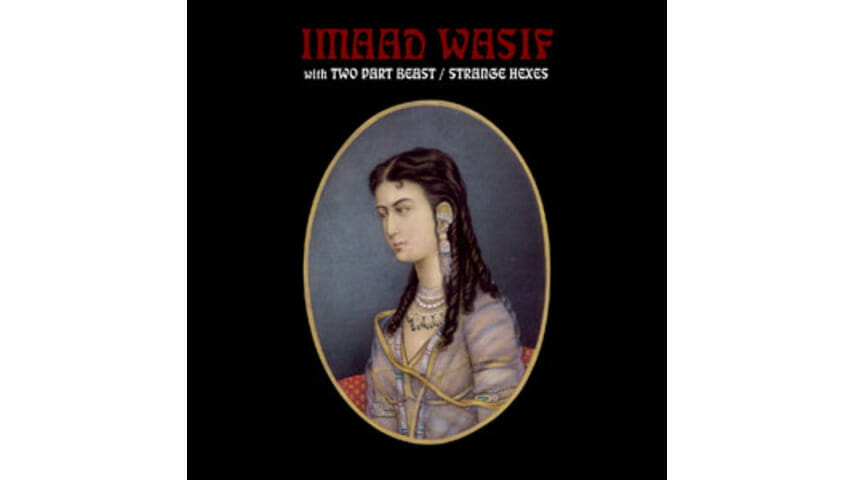 Yeah Yeah Yeahs touring guitarist releases hex-rated sophomore album
Imaad Wasif is a shapeshifter, morphing fluidly from sideman to frontman to solo artist in the span of a few albums. The Toronto-born musician has been a member of several groups during his career, including alaska!, Lowercase and the New Folk Implosion. He also tours with the Yeah Yeah Yeahs. Each project sounds strikingly different from the others, and none sound quite so distinctive as Wasif's pair of solo albums.
His self-titled debut in 2006 sounds like it was recorded around a campfire with only an acoustic guitar and a roasted marshmallow. His latest, Strange Hexes, catches a stray spark from that fire and rides it into the night sky. These 10 songs drift in and out of lonely psychedelia, chipper folk and brutally heavy stoner rock, often within the space of a few short measures. Wasif is ambitious, certainly, but unlike his previous solo effort, Strange Hexes has the means to realize his vision.
This realization comes in the form of Two Part Beast, his new backing band that includes bassist Bobb Bruno and drummer Andy Garcia. Even when Wasif allows his pretensions to overwhelm songs like "Seventh Sign" and "The Oracle," Two Part Beast focuses his efforts, the musicians' restraint granting him versatility. Opener "Wanderlusting" begins as a pent-up jam, then descends into a chugging metal instrumental. On "Oceanic," which ebbs and flows hypnotically, Two Part Beast creates and sustains a meditative mood of isolation and despair that recalls Jeff Buckley at his most subdued. It's in these precise moments that Wasif elegant guitarwork grants a quick glimpse of his true shape.