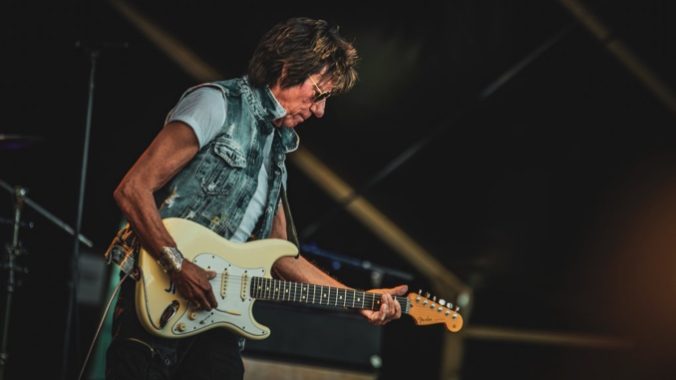 Jeff Beck, the Yardbirds guitarist who influenced a generation of musicians, died yesterday at the age of 78, according to a representative.
"On behalf of his family, it is with deep and profound sadness that we share the news of Jeff Beck's passing," the release read. "After suddenly contracting bacterial meningitis, he peacefully passed away yesterday. His family ask for privacy while they process this tremendous loss."
Born in Surrey, England, in 1944, Beck rose to prominence with the Yardbirds and later led his own band, the Jeff Beck Group. He was inducted into the Rock and Roll Hall of Fame twice—as a solo performer and with the Yardbirds. He was on the road playing shows up until last November.
His fellow artists were quick to pay tribute to the blues-rock legend on Twitter.
His technique unique. His imaginations apparently limitless. Jeff I will miss you along with your millions of fans. Jeff Beck Rest in Peace.https://t.co/4h1DfXXmWI

— Jimmy Page (@JimmyPage) January 11, 2023
Heartbreaking news to report the late, great Jeff Back has sadly passed. No one played guitar like Jeff. Please get ahold of the first two Jeff Beck Group albums and behold greatness. RIP. pic.twitter.com/3qnPOCyhUj

— Gene Simmons (@genesimmons) January 11, 2023
I'm heartbroken he looked in fine shape to me. Playing great he was in great shape. I'm shocked and bewilderedDeepest sympathy to his wife friends close ones I'm bewildered Jeff Beck it don't make sense I don't get it. He was a good friend and a great guitar player

— Dave Davies (@davedavieskinks) January 11, 2023
Listen to a full Jeff Beck concert from May 9, 1975 at the Riverside Theatre in Milwaukee, Wisc.