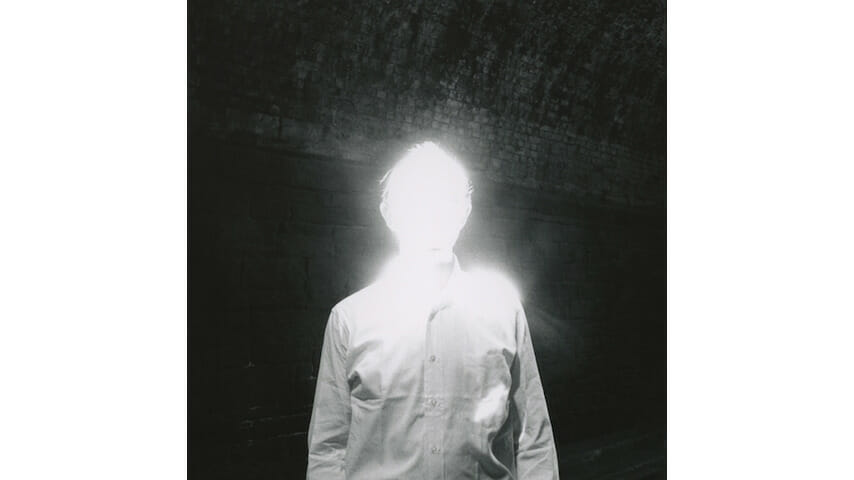 In some respects, the fact that Jim James followed his solo album Uniform Distortion with Uniform Clarity, a collection of stripped-down takes on the material from that previous full-length seems backwards. While those who were dumbstruck by the atmospheric clutter of that initial effort might find some respite in the acoustic framework of its successor, there's also a chance that they would have preferred to hear the skeletal set-up first. After the discordant tones offered by Distortion would those who were overwhelmed want to gamble on a follow-up, whatever its promise? Maybe not. Once someone is smacked in the face, it's unlikely they'd want to face that possibility again.
Of course, James has never been one to follow a formula, be it with his day job at the helm of My Morning Jacket or with his outside offerings. His tribute to George Harrison released under the aegis of an alter ego Yim Yames and the various bows to Woody Guthrie and Bob Dylan and the Band offered little initial insight into his aims or intents. Now four solo albums on, his direction is no more clear. Given that these two consecutive efforts feature the same songs with vastly different executions, matter are likely to be muddled even more.
"I'm either behind the times or ahead of the times," James sings on the aptly titled "Out of Time," an acknowledgment perhaps that his logic is in reverse.
That said, James offers some reasoning for the disparate direction. Distortion was meant to echo the chaos and cacophony of these tumultuous times while Uniform Clarity is intended as a means of taking an opposite tack, to provide some insight, and presumably some assurance as well. This time around, the 11 songs that graced the initial disc, along with two new tracks, provide a serene counterpoint, one that coaxes the listener along and shares some sentiment along the way.
In the material accompanying the new album, James likens the approach to "a crystal clear illustration of the flawed beauty of what a song starts off as or sometimes remains — a thought. A seed. A light from the womb of the universe brought to life down here on earth." It does make sense in a skewed sort of way. Still, it's best to view Distortion and Clarity as wholly different albums. While they may boast the same songs, any relationship between the two is fleeting at best.
The tormented wail of the former is directly at odds with the folk noir of its successor. Indeed, songs such as "Just a Fool," "You Get To Rome," "Yes To Everything," and "All In Your Head" mostly take on a gentle caress, sounding like a cross between the early efforts of Tim Buckley and the primitive sigh of the Incredible String Band, all spun though more sanguine circumstance. The Neil Young-like yelp and raucous recrimination that characterized its predecessor now sounds tempered and somewhat soothing by comparison. The two new tracks, "It Will Work Out" and "Flash in the Pan," effectively add to the easy embrace as well.
"It always comes with a twist, in a way you never could have guessed," James coos on "It Will Work Out," summing up succinctly any interplay that might remain between both albums. He's right of course, and in the case of these conjoined efforts, that lyric might just say it all.