Exclusive: Listen to John Lennon's Last Full Concert Performance
On Aug. 30, 1972, Lennon played two surprise shows at Madison Square Garden.
Music
Features
John Lennon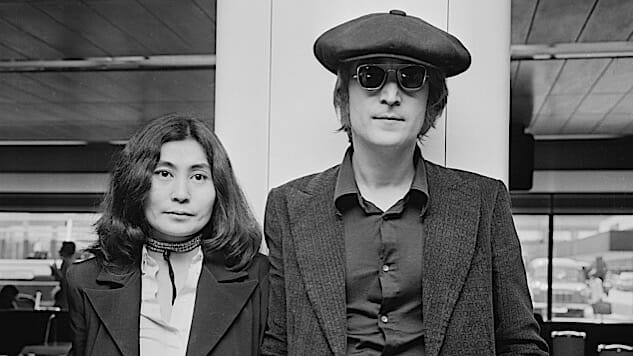 Did you know that Paste owns the world's largest collection of live music recordings? It's true! And what's even crazier, it's all free—hundreds of thousands of exclusive songs, concerts and videos that you can listen to and watch right here at Paste.com, from Louis Armstrong to The Who to U2 to Wilco. Every day, we'll dig through the archive to find the coolest recording we have from that date in history. Search and enjoy!
Today in the Paste Vault, we're traveling back 45 years to Aug. 30, 1972, when John Lennon headlined the "One to One" benefit concerts at Madison Square in what turned out to be his last full concert performance. (There were two shows that day, one in the afternoon and one at night.) Lennon and his wife Yoko Ono had just released their overtly political album Some Time in New York, but the two "One to One" shows were actually organized in support of the Willowbrook Home, a facility for learning-disabled children, and Lennon agreed to appear. The bill also featured Sha Na Na, Roberta Flack and Stevie Wonder.
Lennon, in a rare post-Beatles live appearance, introduced his performance of "Mother," the wrenching single from his first solo album, John Lennon/Plastic Ono Band, with typical sarcastic humor, telling the crowd, "Here's another one of those songs from one of the albums I made since I left The Rolling Stones." He then pointed out that the song is actually not about his own parents, but rather "about 99% of the parents alive or half dead."
Lennon commits his entire voice to the song, and the unpolished rawness of the band behind him lends it a primal sound.
Next up was Yoko Ono's rocker "We're All Water," one of the songs from Some Times in New York City. Here she skewered the political culture of the day with lyrics like, "There may not be much difference between Chairman Mao and Richard Nixon if we strip them naked."
Lennon then dug into his Beatles catalogue for a rare live performance of "Come Together," which had appeared in Abbey Road just three years earlier. With double bass players and drummers, the band that night gave the song an undeniable power.
As the night got long, Lennon turned to two of his most effective singalongs. First, "Imagine," which was just a year old at the time. Notable here is the sound of an electric piano and a new hook on the bridge courtesy of saxophonist Stan Bronstien.
Finally, Lennon and Ono serenaded the New York crowd with a nearly 8-minute version of "Give Peace a Chance," with the evening's other performers onstage to lend their voices. A highlight is Stevie Wonder's immediately recognizable tenor emerging from the fray.