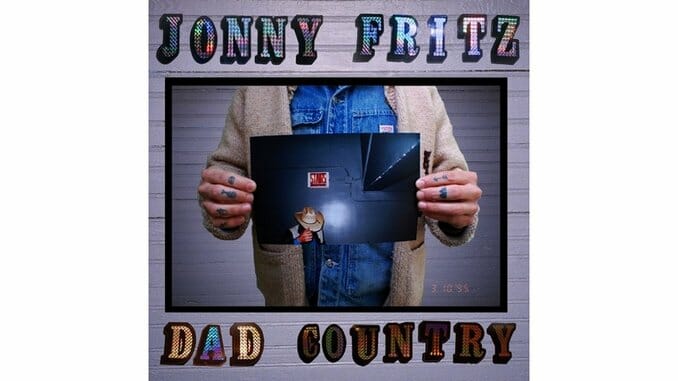 Country music loves a smartass. Every generation has some figure, beloved or otherwise, who cracks wise against a pedal steel or a banjo, who subverts the genre's conventions from the inside. The trick is to sound like you love the form you're satirizing—and not everyone can pull it off. In the '70s, Kinky Friedman made country music that was simultaneously hilarious and angry, dissecting the genre's institutionalized discrimination from an outsider's point-of-view. In his wake Lyle Lovett and Robert Earl Keen, Texans and former college roommates, infused their music with humor but no political agenda, each producing a broad body of work. In the '90s, Robbie Fulks came across as entirely too self-satisfied with his own cleverness, which gave the impression that he thought he was saving country from all those yokels who were doing it wrong.
Now, the digital generation has its own yukks-and-plucks guy, Jonny Fritz. A native Montanan who's been touring for a decade now, he's squarely in the Fulks mode, with a similarly strained voice and an ear for older country music in constant danger of being forgotten or disregarded. But Fritz is cagier in his cleverness, playing up the stale Stuckey's underbelly of the genre yet inhabiting his conflicted characters fully. On Dad Country, which is his first LP under his Christian name, the man formerly known as Jonny Corndawg paints a richly redneck milieu—a greasy truck stop, a married woman's disheveled bed, a backyard littered with post-debauchery debris—but something about the way he wallows in that white-trash decadence is offputting, even a little ugly.
He's definitely a man for the moment, when Duck Dynasty and other hicksploitation shows are choking pop culture and allowing viewers to deride the poor, the uneducated, even the mentally damaged (see also: Buckwild, Small Town Security, Myrtle Manor). It's a strange world, and on Dad Country Fritz throws himself into it, with mixed results. With its insistent vocal hook and plea to stop by a CVS ("I left the contact solution at home"), "Goodbye Summer" sets a promising tone, but the album quickly bogs down in strangely dark relationship autopsies. Fritz plays the loser/stalker character repeatedly, locking his nagging girlfriend in the car on "Shut Up" and then getting upset that she's not happy to see him on "Ain't It Your Birthday." Credit him for taking risks and playing the villain, but these are still deeply unsavory songs.
Elsewhere, Fritz either chooses easy targets (the fish-in-barrel "Social Climbers") or tackles weighty material with too broad a smirk ("Have You Ever Wanted to Die?"). Shamelessly mixing his metaphors on "Holy Water," Fritz describes a waitress' body in trucker terms: "Where her belly ends and her legs begin is a fork in the road where my journey ends." It's neither especially funny nor especially sensual. If Fritz could do both at the same time, I'd buy him a beer. Hell, if he could do clever and humane, I'd buy him two.