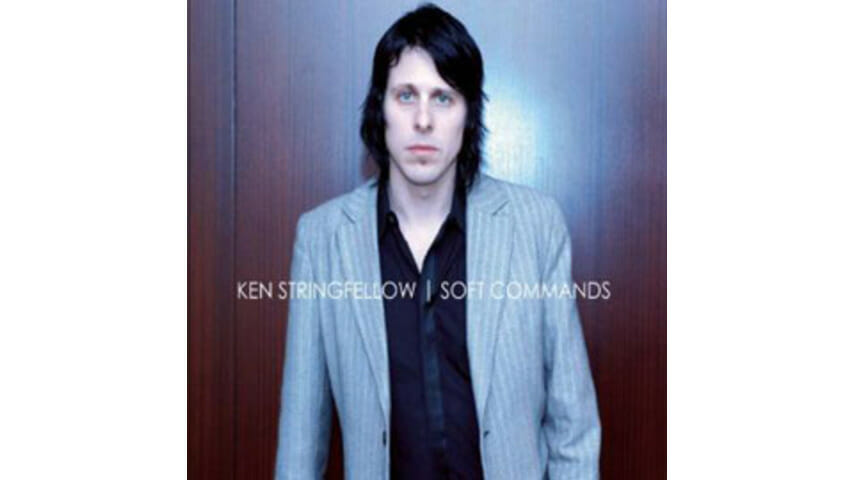 With his legacy already secure as a founding member of power-pop revivalists the Posies and as a touring member of R.E.M., Ken Stringfellow doesn't need to make bold artistic statements to get noticed; he just makes them out of habit. Where most other singer/songwriters freeze with indecision, Stringfellow has the courage to take the extra step toward near-audacity.
Take the deadly serious mini-epic opening his third solo release, an effervescent mélange of solitary piano strikes and lyrical profundities that give way to a warm wash of melodic twists that seem swollen with their own grandeur, almost sneering with confident pop acumen. Or peruse "When U Find Someone," a track toying with light post-Pet Sounds Beach Boys textures before exploding in outright parody in a glorious swirl of multi-tracked vocals, with Stringfellow going from Mike Love to Brian Wilson with each melodic turn.
Drawing largely on early-'70s singer/songwriter ideals, with heavy doses of piano and rich, organic textures, Stringfellow fearlessly mixes and matches styles. From the orchestral swirl and bizarre references ("Italian torture gave us DaVinci but also Medici") of "Don't Die" to the slightly smirking faux-Parisian carnival feel of "Je Vous en Prie," these songs are built with as much personality as craftsmanship. But no matter how restless or imaginative his muses are—whether leading him through the layers of horns, rich organ, and men's choir of the reggae-inflected "You Become the Dawn" or the '50s slow-dance crooning turned soul-pop anthem—he's never in danger of being devoured by the monster he's created.
Soft Commands doesn't shy away from overstatement or bold displays of creative personality. Heavy with questionable artistic choices in conception, the album's gambles prove irrefutably correct in their execution. In the end, as much as he is a top-flight singer/songwriter, Stringfellow is also a pop showman, and the way he commands the stage in Soft Commands proves he's an artist who deserves all the attention he gets.