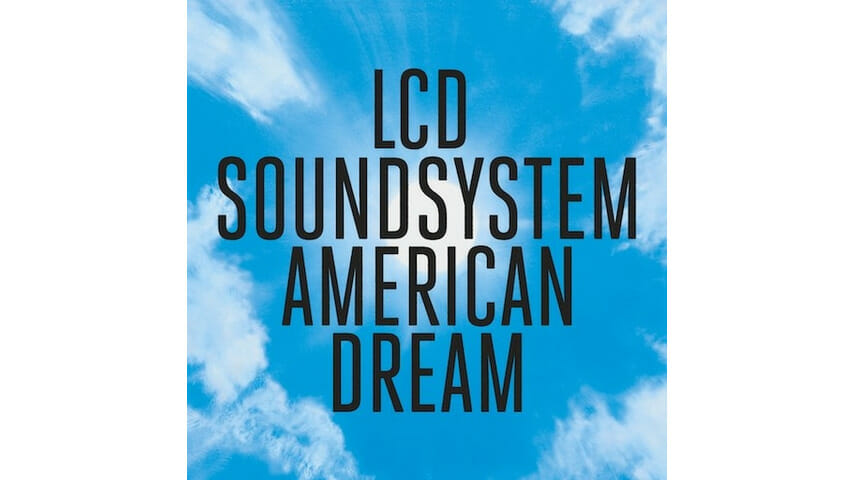 Post-hiatus records tend to be mediocre attempts to rejuvenate the enthusiasm of the past, which only result in disappointment and a longing for something nonexistent. Fans probably applied this to James Murphy's band, wondering how American Dream, the first LCD Soundsystem in seven years, could live up to 2007's Sound of Silver or 2010's This Is Happening.
Thankfully, American Dream doesn't share the same harrowing fate of a stereotypical post-hiatus album. It's a beautiful work of art about aging, regret and an arduous search for meaning. It's an expansive record that explores a variety of sounds and themes, but it never feels confused or lost.
Stream LCD Soundsystem's American Dream here.
When Murphy's vocals dreamily weave their way into the intro of opening track "Oh Baby," you immediately know that this is a different LCD Soundsystem. The frantic energy of hits such as "Get Innocuous!" and "Movement" is gone, but not necessarily missing. Sonically, American Dream is more spacious than its predecessors. It's complementary to the album's title and the brilliant blue skies that make up the artwork. This dreamscape suits a record that's aware of beauty in life, but invariably realizes that what it once thought was beautiful is merely an empty void.
The title track is a prime example of the album's thematic material. "Oh the revolution was here / That would set you free from the bourgeoisie / In the morning everything's clearer / When the sunlight exposes your age," Murphy sings of a one-night stand, hoping for more meaningful love. The protagonist realizes he is aging. Meaning is a desirous goal, but the narrator doesn't want to dampen others' happiness with complaints.
Although the album is more soft-spoken as a whole, listeners can still find the disco-punk from LCD Soundsystem's past in tracks such as "Other Voices" and "Tonite." Chanted lyrics, omnipresent cowbells and driving bass recall "Us V Them" and "One Touch." Nancy Whang, one of the band's many beloved synth wizards, even provides a guest vocal on "Other Voices."
Aside from the album's more energetic moments, American Dream might take some time to find a place in some fans' hearts. In typical LCD Soundsystem fashion, all of the tracks are pretty lengthy, never afraid to take time to expand on an idea. This could result in less accessibility, but is ultimately worth the reward. The fifth song, "How Do You Sleep?," invites the listener in with delayed toms, then gradually builds on itself with brooding synth chords, distant vocals and a soft sixteenth-note synth pulse buried deep in the mix. It erratically bursts into propulsive percussion that carries the latter portion of the nine-minute epic.
Perhaps the most heartfelt moment of American Dream is the 12-minute closer and David Bowie tribute, "Black Screen." Murphy was close friends with the musical legend, and even added some percussion to a pair of tracks on the Thin White Duke's last album, Blackstar. Murphy revealed earlier this year that Bowie was the reason LCD Soundsystem reunited.
"Couldn't make our wedding day / Too sick to travel," Murphy recalls. He expresses remorse for not having spent more time with his hero, but he still sees Bowie in every facet of life, "on the black screen," symbolizing his influence and inspiration not only to Murphy, but to musicians everywhere. The album softly drifts out after a weary search for purpose.
American Dream acknowledges hardship, and while most existential records tackle it head-on, Murphy and crew take a more indirect route. It's difficult to pinpoint what that route is at the moment, but American Dream is the kind of album that will unveil itself over time. Sometimes, people need to take time to figure something out. As Murphy perfectly sums up on the title track, "that's okay."