Listen to Lou Reed Perform Velvet Underground and Solo Hits on This Day in 1973
Photo by Hulton Archive/Getty
Music
Features
Lou Reed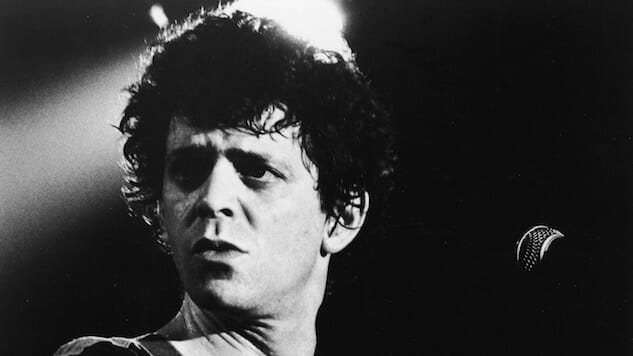 Lou Reed cultivated a sound that was way ahead of its time. And although the Velvet Underground was indeed "underground" during the 1970s, their music has since risen to cult status. Everybody has a favorite VU song or album. The band's career may have been short-lived, but their four albums didn't just define New York City's art rock and proto-punk scene but the model of a true alternative rock band.
After bands breakup, many lead singers inevitably go solo, but never make an album anywhere near as important as their previous work. But Lou Reed's solo records like 1972's Transformer and 1973's Berlin included some of his best work to date like "Walk on the Wild Side," "Oh Jim" and "Satellite of Love."
On this day in 1973, Reed performed at the Apollo Theatre in Glasgow, Scotland, where he performed solo hits as well as Velvet Underground tracks like "Heroin" and "I'm Waiting for The Man." Reed had just released Berlin a few months prior, and it wasn't particularly well-received at the time (Rolling Stone called it "a disaster"), though Reed doubled down and since then, the album has made its way on to best albums of all-time lists.
Wolfgang's Alan Bershaw wrote of his Glasgow set in 1973 and that turbulent time in Reed's career:
This particular set, recorded at Glasgow's Apollo Theatre, certainly captures a moment in time, when this remarkable band were hitting their stride and Reed was creating emotionally honest musical turbulence on stage. Although the revamped Velvet Underground material veers toward well-crafted stadium rock, this serves to accentuate the crisis Reed was dealing with at that time—he was now an artist too popular for the small venues and intimate audiences of The Velvet Underground-era, yet disdainful and downright hostile of performing before larger arena-rock audiences.
Regardless of how the shows on this tour were perceived at the time, something important was clearly going on here. The melding of Reed's unique brand of decadent, literate music with a big arena rock sound would eventually reach the masses in a way The Velvet Underground never could. The strange contrast between Reed's detached, blase vocals and the hard rocking professionalism of his backup band is the essence of its appeal.
Listen to Lou Reed perform in Glasgow on this day in 1973 below.