Lucero Blend Angst and Introspection on Should've Learned by Now
Memphis band is up to its old tricks on 12th studio album
Music
Reviews
Lucero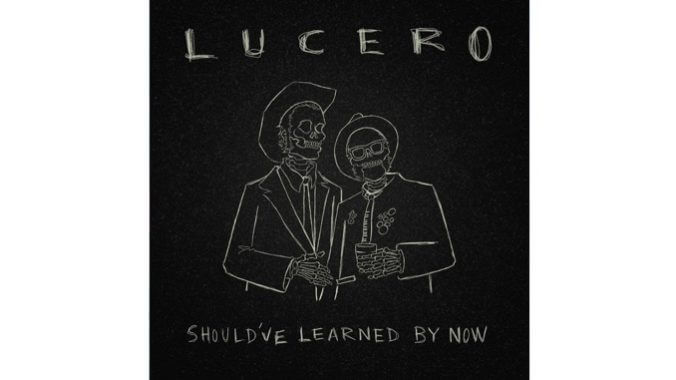 After all this time, Lucero is still hanging out in questionable bars, regretting wrong turns and nursing king-sized heartaches. If that's cause for reflection on Should've Learned by Now, the band's 12th studio album, it's not exactly a mandate for change: the Memphis rockers are doing what they've always done, and it's brought them this far.
Even so, the details have changed here and there over the years as the group has explored different paths. There was the surging Southern rock sound of That Much Further West in 2003, the horn-laced anthems on 2009's 1372 Overton Park—a particular high-water mark—and the moodier tone of 2018's Among the Ghosts. Lucero's latest triangulates those various approaches into a marriage between the band's surging early angst and latter-day introspection on 10 new songs.
The group gets off to a raucous start with opener "One Last F.U.," which finds singer Ben Nichols snarling at a guy trying to make conversation at the bar. Meanwhile drummer Roy Berry hammers on a cowbell like he bears it a grudge, surrounded by a thicket of guitars cranked up about as far as they'll go. A couple tracks later, "She Leads Me" is more subdued. A repeating guitar figure merges with piano, and Nichols sings in that distinctive gruff voice about trying to move forward without spending too much time glancing back.
The part about looking back is the crux of many of these songs. The members of Lucero are now firmly seated in middle age, when there's a temptation to sift through and reassess all the moments that have led up to the present. Indulging that tendency can cut both ways, setting fond memories alongside the ones you'd rather forget. Nichols finds the joy on "At the Show," where he captures the essence of a young music fan's sense of self-discovery: the anticipation of waiting outside the venue for a long-anticipated concert, rolling with a like-minded crew, maybe even writing a few songs, and, of course, harboring the pulse-quickening hope that your crush will make it to the show. Nichols seems to soften his raspy voice, and the wistful piano line that floats beneath overdriven guitars lends a bittersweet feel to the song, as if acknowledging that such episodes are fleeting, and all too rare.
More common in Nichols' songs are characters like the one narrating "Buy a Little Time": a screw-up who's continually letting down the people who want to be close to him, as if he's pushing them away (and regretting it after the fact) before they can ghost him. The arrangement is tough and taut, with jets of serrated guitar blazing up over a sturdy rhythm. That Lucero often focuses on guys like that doesn't diminish the power of those songs, but it makes it harder for any one of them to stand out when there are so many solid options. On the other hand, the fact that Lucero has made it 25 years singing about bad luck and worse choices is, in its own counterintuitive way, something worth celebrating. Let's hope they never learn.
---
Eric R. Danton has been contributing to Paste since 2013, and writing about music and pop culture for longer than he cares to admit. Follow him on Twitter or visit his website.