Maggie Rogers Shares Bright New Pop Tune "Give A Little"
Photos by Christopher Polk/Getty
Music
News
Maggie Rogers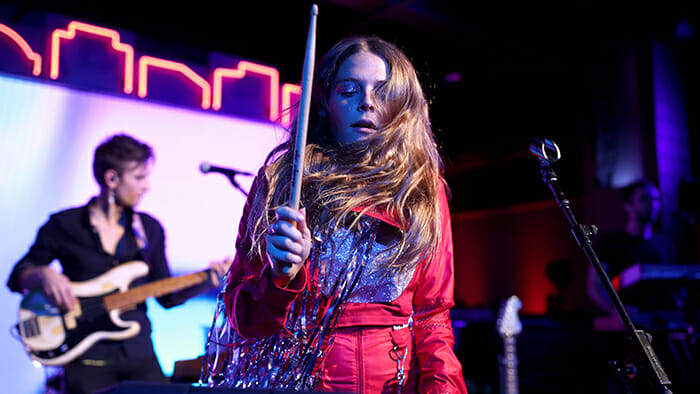 Maryland-born singer and recent NYU graduate Maggie Rogers still doesn't have a full-length album out, but we have a feeling it's going to be worth the wait. In 2017, she released her debut EP Now That The Light Is Fading featuring the stand-out hit "Alaska." In May, she made her comeback with the single "Fallingwater," and on Friday she put out another new single, "Give A Little."
Rogers recently went on tour with Haim, and it's possible she was indoctrinated as an honorary fourth sister because "Give A Little" draws inspiration from the trio in both its vocal harmonies and chorus. The song was recorded with big-name pop producer Greg Kurstin, and it's dang good. "Give A Little" is bright and dancey, and it'll warm up that cold office desk you're sitting at.
In a press release, Rogers revealed the track was the last one she wrote for her yet-to-be-titled forthcoming album. "I wrote 'Give A Little' on the day of the national school walkout for gun control," she says. "For all the months I've spent feeling helpless and frustrated with the world around me, on that day I was so inspired by the change those students were fighting and continue to fight for."
Listen to Rogers' new song below. Watch her video for "Fallingwater" here.