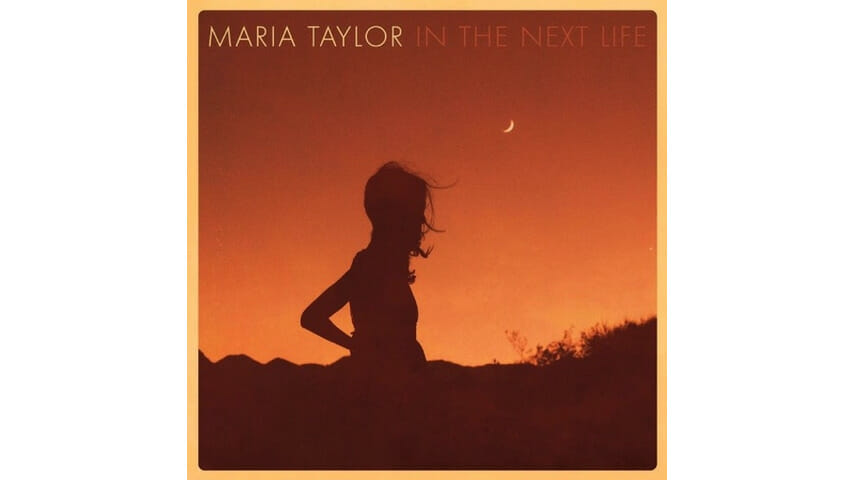 It's been a minute since Maria Taylor was the darling of the Saddle Creek scene at its height. Her band Azure Ray was ascendant before going on hiatus in 2004, she was playing with Bright Eyes and, soon enough, landing her lovely, contemplative solo songs on primetime TV shows like Grey's Anatomy and Scrubs. Though Bright Eyes has since folded and Azure Ray has resumed as more of a part-time gig, one thing that hasn't changed is Taylor's way with a quietly catchy melody and lyrics that can make you swallow hard.
In the Next Life is the Alabama-born singer's sixth solo album, and it's by turns wistful, hopeful and, in places, just a bit arch. Like the rest of us, she's older now and more experienced, and her songs reflect it. Taylor has said that In the Next Life is largely autobiographical, and it unfolds like a journey as she reflects on finding her place in the world.
Opener "Home" is about a trip back to where she grew up, which prompts a flood of images from her childhood and a frank assessment of her own character—"this thirst for the unknown has always carried me away," she sings, over dark, burnished piano that yields to a searing guitar break. She brings the album full circle on closer "Pretty Scars" with a different meditation on family: the one she grew up in, the one she found herself looking for as a young woman, and the one she's found as a wife and mother of two. Taylor sings the tune in a confessional murmur, backed by piano and glimmers of guitar as she relates sometimes-charming, sometimes-wrenching vignettes that shaped the life she has grown into.
Between those bookends, she projects an air of serenity on "If Only," a sepia-toned song that builds layers of strings and percussion over a simple acoustic guitar as Taylor and Conor Oberst sing lyrics based around the idea that there is always another chance. Taylor adopts a hazy, California-pop vibe on "Free Song" as her narrator finds liberty in being herself, and there's the hint of a smile in her voice on "It Will Find Me" as she embraces what matters in life in spite of any doubts or turbulence. Throughout In the Next Life, Taylor sounds more or less at peace with how things have unfolded, and for every rueful moment (and who doesn't have those?), there's an equal sense of wonder at all that has come to pass. "Time has written these lines around my eyes/ That once were in bloom," she sings on the lilting "While the Rest of Me Is Waking Up," her voice surrounded by gauzy backing vocals. "My life has multiplied/ It's now in the breath of two beautiful lives." Sure, maybe the sentiment is a little bit corny, but what better outcome could you hope for?