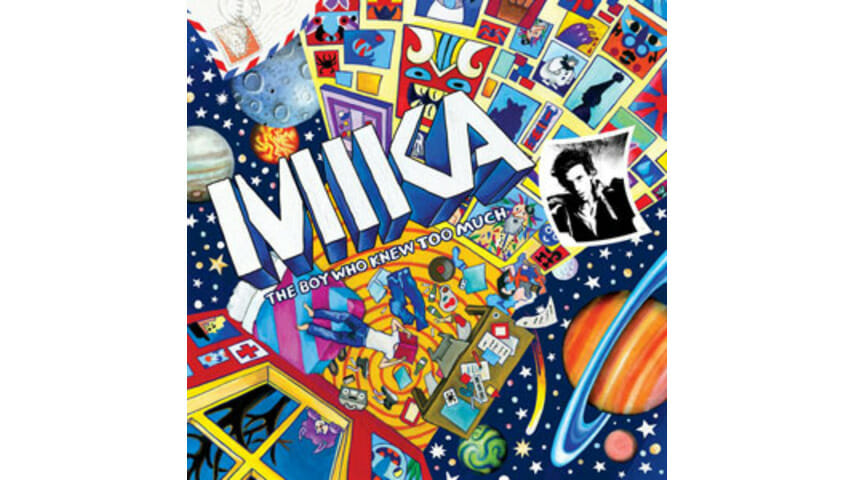 Sugar shock
Imogen Heap ("By the Time"), Mariah Carey ("I See You"), Rusted Root ("Blue Eyes"): No artist or genre is safe from Mika's poach-and-paste songwriting approach. The Beatles-aping "Dr. John" coasts on oom-pahs and a handful of gratifying harmonies, but its relative quality says more about the album than the song. None of these tracks are unlistenable, but it's a little painful to watch a musician take his one-trick pony for a second spin around the pasture. And by the time the pop-induced sugar rush wears off you realize that, besides being done before, these songs have definitely been done better. Worse yet, all you've got to show for it is a headache.
Mika's glammed-out theatricality lends itself well to this yarn about teenage angst, solidifying his status as Freddie Mercury's heir apparent. But there's little of Mercury's thoughtfulness or creativity behind these sticky-sweet tunes, swaddled as they are in the album's mind-numbing repetition of verse-chorus-repeat fluff. A reasonable copyright infringement case could be made against some of these hooks and chord progressions too, and you're left wondering why, for example, George Michael doesn't pick up the tail end of the choruses on "Touches You."
"We are not what you think we are, we are golden!" So declares a bubbly Mika on the title track of The Boy Who Knew Too Much, the follow-up to his breakout debut Life in Cartoon Motion. Except Mika isexactly who we think he is: a reasonably talented vocalist whose sophomore album is essentially a pop patchwork of blatant stylistic appropriations.