If you live on one of the coasts, Nebraska might be one of those states where you wonder if people actually live there. They do—I have family scattered across the state's eastern region to prove it—and enough of them are even musicians to have formed one of the most vibrant scenes in the country, thanks to folks Saddle Creek Records and acts like The Faint, Bright Eyes and Cursive. There are the rootsy, alt-country bands you'd expect from such a rural area, but there's also a surprisingly rich culture of hard rock, blues and funk. As part of our 50 States Project, here are 11 bands from the Cornhusker State worth taking a listen to.
1. The Decatures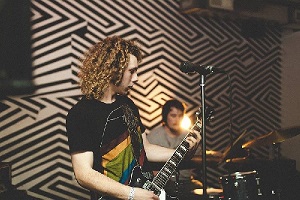 Hometown: Omaha
Members: Charlie Encell, Ryan Call, Patrick Stutzman
Current Album: Fat Kids Lp (2013)
The Decatures are just getting started—they're barely old enough to buy a beer in the bars they play in—but their rock'n'roll/blues sound brings to mind influences like Hendrix and the Black Keys. Formed in 2011 by a trio of high school friends, the guys of The Decatures jam out guitar solos that deserve to be blasted through a loudspeaker on high volume, and vocals that sound as hard-driving as a Jack White tune. The Decatures released their debut album, Fat Kids Lp, in 2013.

2. Eli Mardock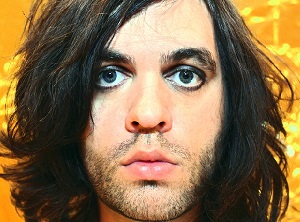 Hometown: Lincoln
Current Album: Everything Happens for the First Time (2013)
Once upon a time, Eli Mardock was the lyrical genius behind Nebraska sextet Eagle Seagull. Group drama led to a break-up in 2010, but Mardock proved his hauntingly cutting vocals are just as satisfying when he's flying solo. He can make a song into pretty much anything he wants: an anthem for the brokenhearted. A carefree tune full of whimsy and quirky ideas. No matter what Mardock's trying to say, he empties the tank every single time.

3. Icky Blossoms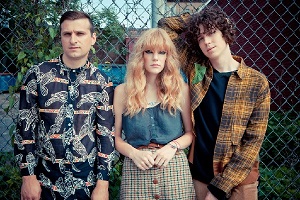 Hometown: Omaha
Members: Derek Pressnall, Nik Fackler, Sarah Bohling
Current Album: Icky Blossoms (2013)
During the blizzard of 2011, Sarah Bohling, Derek Pressnall and Nik Fackler were bored. So they formed a band. Within a year the electropop trio was signed to Saddle Creek Records, and they released their eponymous debut album in 2012, which was produced by TV on the Radio's Dave Sitek. They left Nebraska for a tour across North America soon after, but now, they're back home and hard at work on a second release.

4. Josh Hoyer and the Shadowboxers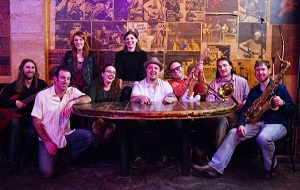 Hometown: Lincoln
Members: Josh Hoyer, Justin G. Jones, Brian Morrow, Ben Kushner, Tommy Van Den Berg & Mike Dee, Josh Bargar, Hanna Bendler, Kim Moser & Megan Spain
Current Album: Josh Hoyer and the Shadowboxers (2014)
Don't let the geography fool you: the Midwest can be soulful too. Josh Hoyer and the Shadowboxers are something of a musical clown car: nine musicians, all on different instruments. This variety means that their tracks can include horns, keyboard, guitars—basically, anything they want. But frontman Hoyer, who has both featured in other Nebraska groups and performed solo for years, is the band's sole songwriter, and has a tremendous ear for how to get all these instruments to flow together. The group released their eight-track first effort earlier this year, but is already preparing to debut more new material in the coming months.

5. Kill County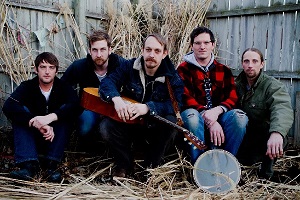 Hometown: Lincoln
Members: Josh James, Ringo, Brad Kindler, Joe Salvati, Jon Augustine
Current Album: Dust in Wire (2013)
Listening to Kill County's 2013 album Dust in Wire, you feel like you should be sitting in a pickup truck in front of an abandoned gas station on a blue highway, nursing a beer and wearing a baseball cap. The members of Kill County are scattered between Nebraska, Texas and Michigan, but even so, their music manages to feel like coming home. It comes off as desperate and lived-in, like all the best outlaw country tunes, and evokes all the nonchalance and untidiness of worn-out blue jeans and the Nebraska cornfields.

6. Kris Lager Band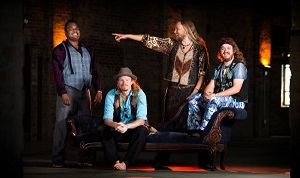 Hometown: Originally from Lincoln, now based in La Vista
Members: Kris Lager, Jeremiah Weir, John Fairchild, Brandon Miller
Current Album: Swagadocious (2012)
The Kris Lager Band's jazz-soaked, blues-infused brand of rock is the kind of toe-tapping rhythm that sometimes you just need to make it through a day. They've got five albums to their name, each showcasing more authenticity and sense of self than the last. Over the past decade, the band has opened for the likes of Sharon Jones and the Dap Kings, Blues Traveler and Indigenous, and finally headed out on their own this year with a tour across the Midwest.

7. The Midland Band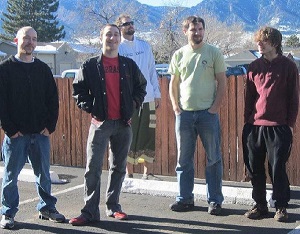 Hometown: Columbus
Members: Tom Adelman, Scott Henggeler, Butch Owens, Jake Reisdorff
Current Album: Reflections (2012)
The Midland Band performs the kind of songs that you'd expect to hear playing during the montage scene of an '80s sports movie. The Columbus-based quartet is all about the progressive rock guitars and keyboards, with a side of jazz thrown in. Their high-energy live shows often take a detour for impromptu improvisational jams, and feature a healthy mix of cover songs and original tunes. As the band lineup has shifted throughout the years, so has The Midland Band's sound, but that ever-changing nature is just how they like it.

8. Rock Paper Dynamite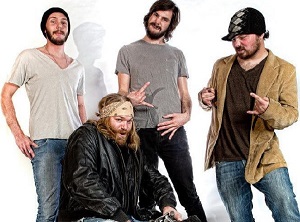 Hometown: Omaha
Members: Joseph Janousek, Andrew Janousek, Scott Zrust, Trey Abel
Current Album: I've Seen Days (2011)
This quartet consists of brothers Andrew and Joseph Janousek and their pals Scott Zrust and Trey Abel. The whole gang hails from the rural parts of Nebraska, but made a name for themselves in the Omaha music scene in 2007 with their self-titled EP, which established their trademark southern/garage rock sound. In 2011, Rock Paper Dynamite was named Omaha's Best Rock Band by the Omaha Entertainment and Arts Awards, and they've opened for the likes of Ben Kweller and Those Darlins.

9. Snake Island!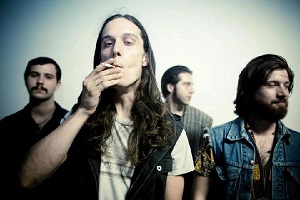 Hometown: Omaha
Members: Allan Schleich, Thomas Olk, Garret Schmelzel, Ian Mansfield
Current Album: Evil Music (2013)
The psychedelic blues sounds of Snake Island! harken back to legends like The Doors and Zeppelin, as the band never hesitates to turn up the volume and smash a few guitars. (Okay, they don't really do that, but the music would lend itself to it quite nicely.) Each member of the Omaha group has a different musical preference, and they all fuse together to form a punk rock psychedelic blues feeling. Basically, you have to listen to get it. The lyrics tend to take a backseat, and let the instrumentals shine through in anthemic tunes like "Dirty Bones" and "Evil Music."

10. Stonebelly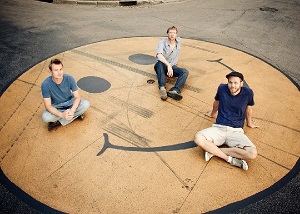 Hometown: Lincoln
Members: Mike Hollon, Kevin Korus, Dave Mejia
Current Album: Perspectives & Perceptions (2014)
Stonebelly is a walk through multiple generations of American music, incorporating elements from each decade and a mix of pop, rock, blues and reggae. The group released their first effort back in 2012, but it's really their sophomore album, Perspectives & Perceptions, that's got everyone talking. The album feels alternatively rootsy and thrashing, homey and head-banging—after all, the guys of Stonebelly are self-proclaimed "musical sponges," and that range has earned them a following on the Lincoln music scene.

11. Universe Contest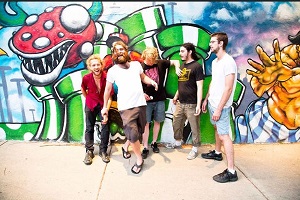 Hometown: Lincoln
Members: Timothy Perry Carr, Joey "Tokyo" Humpal, Brenton Neville, John Freidel, Jon "Bonehart" Dell
Current Album: We Are the Rattlesnake (2014)
Like the honey badger, Universe Contest really just don't give a fuck what anyone else thinks. The Lincoln-based rockers joined forces with one another in 2010 to form Winners of the Best Band in the Universe Contest Three Years Running (that was a bit long, so they shortened it to Universe Contest). Their second full-length album, We Are the Rattlesnake, is a mix of dark humor and attention to musical detail, oscillating between LOL-worthy lyrics and somber melodies, and boasting memorable song titles like "The Day the Earth Took Pills," "Doo Without Papers" and "Squirrels."