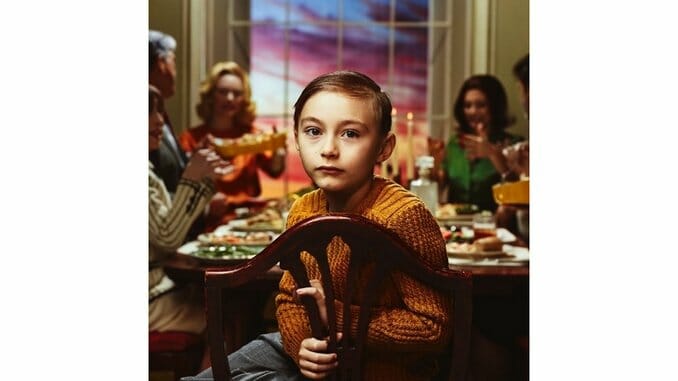 Passion Pit's M.O. has basically stayed the same since 2009's breakthrough debut Manners. The 27-year-old frontman, founder and sole member Michael Angelakos overlays a bunch of wild, cool synths and swirling swooshing sounds with his often-Auto-tuned falsetto in shiny major-label pop casings that bury the stories about things that matter. Even after 2012's Gossamer and Angelakos' willingness to share his struggles with bipolar disorder through his songs (as well as outside of them), Passion Pit stays the course with its third studio album, Kindred.
Passion Pit's greatest asset is Angelakos' skill in the studio. He manipulates his voice with various pedals and technological effects to recreate simple '80s pop and disco aesthetics with more complexity. And the pop structure remains consistently radio-friendly. "All I Want," for example, builds for a whole 16 seconds before the stratospheric chorus, and "Until We Can't (Let's Go)" explodes with bombastic bass beats until the melodic synthesizer crescendos and spastically sizzles.
The problem with Kindred is that its lyrics don't share the same intensity of Gossamer and Manners, even if the song's intentions were to continue the narrative trajectory. Single and opening track ""Lifted Up (1985)" is supposed to honor and thank Angelakos' wife, stylist Kristy Mucci, for supporting him through the challenges of disease, but the pulsating, danceable chorus just acknowledges that her birth year "was a good year." Elsewhere, "My Brother Taught Me How To Swim," a song with baptism imagery and self-cleansing intentions, degenerates into superficiality with a rallying cry of "I got lost" that has the same intonation and air-punching potential as Icona Pop's 2012 hit "I Love It." So while Kindred remains meticulously and impressively crafted, it just doesn't carry the same emotional weight.