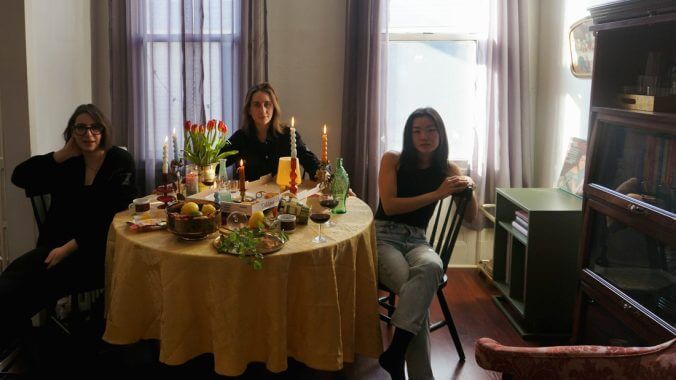 Later this fall, NYC's Patio will release their sophomore album Collection—the proper follow-up to their 2019 debut Essentials. With lead singles "Sixpence" and "En Plein Air" already out in the world, (former Paste writer) Loren DiBlasi, Lindsey-Paige McCloy and Alice Suh have returned with "Relics"—a stunning, noisy and mangled examination of Catholicism, Anne Carson and Beatrice Cenci, all told through an ominous, sporadic instrumental that spotlights DiBlasi's poignant, almost-supernatural singing.
The band says of "Relics": "'Relics' is a dark love song—and cautionary tale—about grief, sacrifice, and generational trauma. How much of yourself do you lose when you fall for someone else? And how much is in your control vs. pre-determined by destiny?"
Watch the visualizer for "Relics" below, which is premiering exclusively here this morning at Paste.