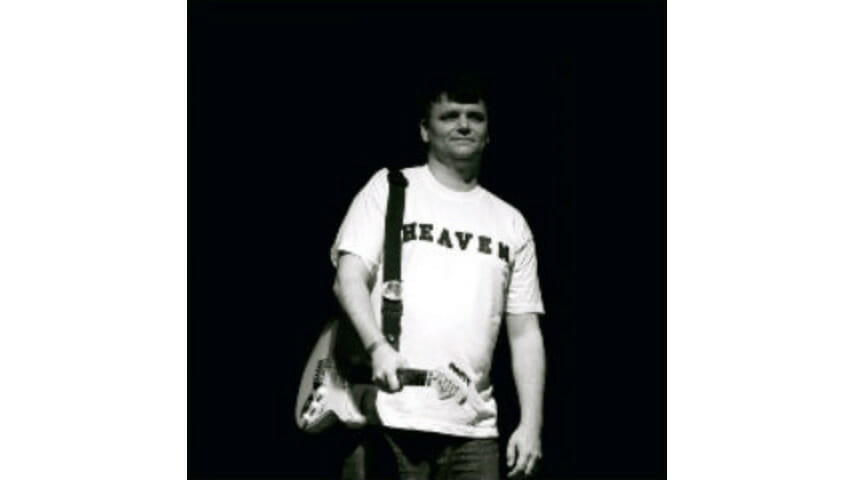 I wish The O.C. was still airing for a myriad of reasons, including Kirsten's perpetually worried face and Ryan's short-lived choker. Another is that so the closing track, "Surfing the Human Heart," from Pomegranates' Heaven could appear in it. The coming-of-age lyrics ("I have seen a lot of shit in my day / But I'm too young to quit they say / So I carry on," and "If I had never been wrecked a car before / I'd still wonder what the airbags were for / But I'm older now") make this heartache cut ideal to swim beneath the current of a long-awaited poolside slowdance.
I mean this as a compliment, I should mention. Let us not forget other musical gems that appeared in the teen soap including Spoon, The Dandy Warhols and, duh, Death Cab. But I digress.
The Ohio crew's fourth full-length houses two really stand-out tracks among a nonoffensive wash of mediocrity. I don't often advise folks to purchase only select songs over the entire album, but here it's potent advice.
Title-track "Heaven" disappoints, frantically shaking like a drunken rattlesnake. It's fun background noise, but ultimately ignorable. "Lost Lives" makes me feel like I'm running late for an important appointment. Such is the reality of much of the album, unfortunately, save those beauts I mentioned before.
"Something Everybody Wants" hits a sonic homerun. Spoiler alert: what everybody wants, at least according to Pomegranates, is love. The song tip-toes in slow motion. Tiny synth sounds and guitar string squeaks create a pleasantly dim background to make Joey Cook's vocals stand alone in the spotlight.
I hope the dudes manage to map out a recipe for those solid songs on Heaven and leverage that to pack a new album following it. That track coupling makes for some of the best stuff I've heard so far in 2012. I know they can pull it off, it's just a matter of when.