PREMIERE: Listen to Puma Blue's New Single "Falling Down"
Photo by Liv Hamilton
Music
News
Puma Blue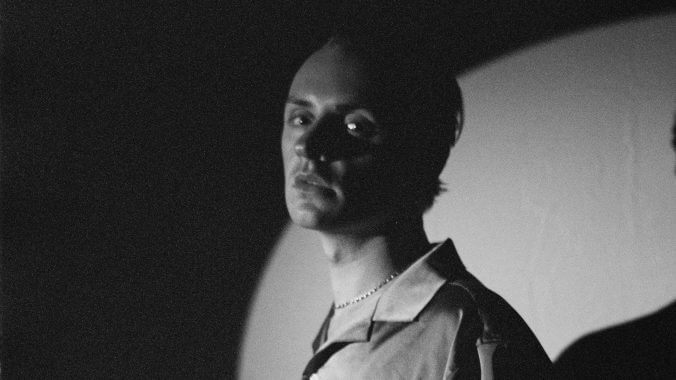 South London-born and now Atlanta-based Puma Blue—the moniker adopted by singer/songwriter and multi-instrumentalist Jacob Allen—has a new album out this Friday. Holy Waters is Allen's much-awaited sophomore album, a pristine, enigmatic follow-up to 2021's In Praise of Shadows. Today, Allen has unveiled "Falling Down," the final single from Holy Waters—joining a foursome of teasers ("Hounds," "Pretty," "O, The Blood" and "Dream Of You").
"Falling Down" is, to put it succinctly, bold and smooth as all get-out. Built on the back of an intricate, looping communion of drum machines, piano and a very delicious jazz horn riff, the track pairs hip-hop eccentricities with R&B mythicality and a rich, Jeff Buckley-inspired vocal softness. Spun like silk and harnessed like a late-night sonic feast, "Falling Down" is a delight from beginning to end—a song so beholden to the allure of grace and rebirth that you can't help but falling madly in love with the delicacy of it all.
Allen explains about "Falling Down": "We were watching Cowboy Bebop in the studio and this dusty sound we made really came from those visuals. I wrote the lyrics during a challenging moment, feeling like my stomach was plummeting and struggling to get myself out of the depressing hole I'd fallen into. The song isn't so much about picking yourself back up as it is about how it feels to fall in the first place."
Listen to "Falling Down" below.