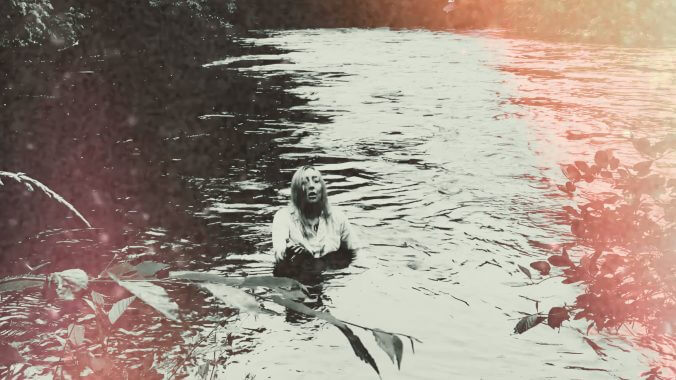 After releasing three records under the moniker Lingua Ignota, Kristin Hayter has re-emerged with a new album under her own name—Reverend Kristin Michael Hayter, to be exact. Her next release, Saved! is set to arrive October 20 via Perpetual Flames Ministries. Lead single "All of My Friends Are Going To Hell" officially opens Hayter's new chapter, and it does so with a great magnitude.
"All of My Friends Are Going To Hell" is not the grand, orchestral, harrowing work we heard on the last Lingua Ignota record, Sinner Get Ready. Instead, it's much more subdued and organic. The gospel it exudes is much more akin to a dilapidated, eroding church than it is a boiler room choir. At the center of a raw, foreboding piano is Hayter's voice put to a 4-track recorder, an embellishment of source decay and revelation and salvation. "When you hear him coming, you better run," Hayter intones. "Better hold your name fast on your tongue, better fear his wrath in all you do. Better pray what befell me won't fall upon you."
Watch the music video for "All of My Friends Are Going To Hell" and check out the Saved! artwork and tracklist below.
Saved! Artwork: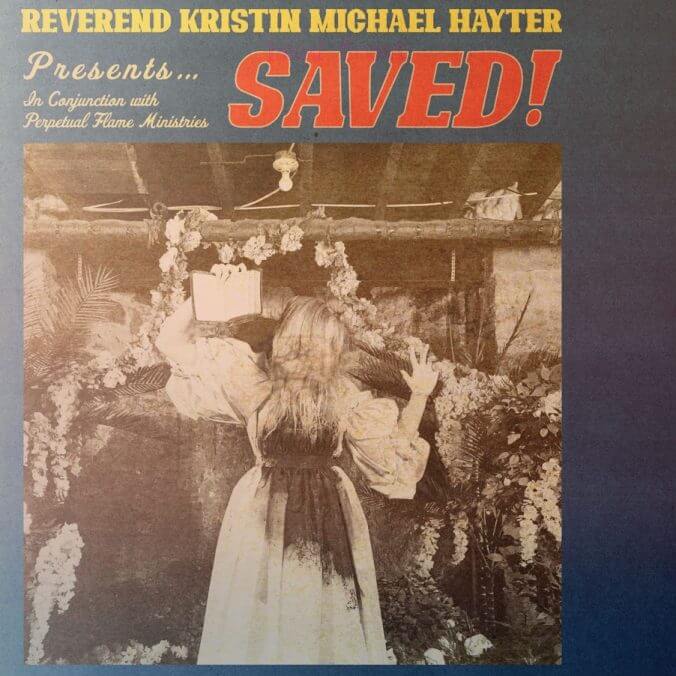 Saved! Tracklist:
I'm Getting Out While I Can
All of My Friends Are Going To Hell
There Is Power In the Blood
Idumea
I Will Be With You Always
Precious Lord Take My Hand
May This Comfort and Protect You
The Poor Wayfaring Stranger
Nothing But the Blood of Jesus
I Know His Blood Can Make Me Whole
How Can I Keep From Singing