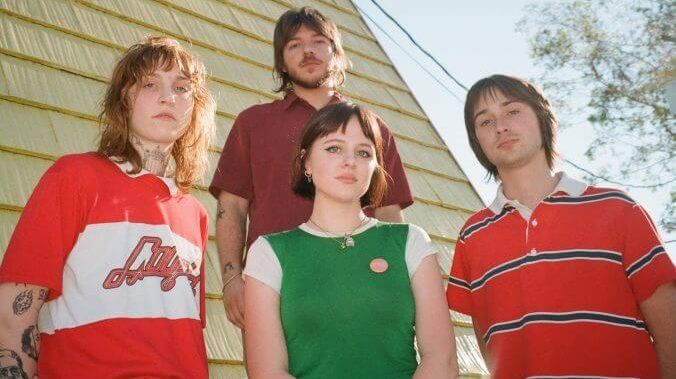 LA-based quartet Rocket has announced their first major project, an EP called Versions of You , alongside lead single "Portrait Show." The four longtime friends—Alithea Tuttle, Baron Rinzler, Cooper Ladomade and Desi Scaglione—combine a laid-back California charm with biting lyricism and tight, synergetic compositions. Versions Of You releases October 27, 2023, and the collection promises itself to arrive full of the group's youthful charm. The songs are both an exercise in leaning into intimate and time honored friendships and a generation of novel and exciting styles, aesthetics and soundscapes.
"Portrait Show" harbors a sugary nostalgia, though more likely for past selves than for past times. Tuttle's vocals fight through the shroud of time and of contradictions to reach us. Yes, she delivers them effortlessly, but they chronicle a deep-seated uncertainty––a grappling with the self that, through her fraught-fretted grief is able to invite us in to the particularities of what Rocket are doing.
"Lyrically it takes you inside of my brain and lets you in on how easy it is for me to accept defeat," Tuttle says about the track. "I wrote this song like I was speaking to myself in the mirror. Some days I feel confident enough to don myself the sharpest tool in the shed, but most days end in talking myself into believing the opposite. The first verse is split into the two sides of my mind, one being self deprecating and the other one trying to fight that. We got really into the album Rather Ripped by Sonic Youth and really admired the driving forces and guitar playing those songs had. Taking inspiration from that, we tried to write a song that had the same energy level with a more power pop spin."
Watch the video and listen to Rocket's "Portrait Show" and check out the Versions of You artwork and tracklist below.
Versions of You Artwork: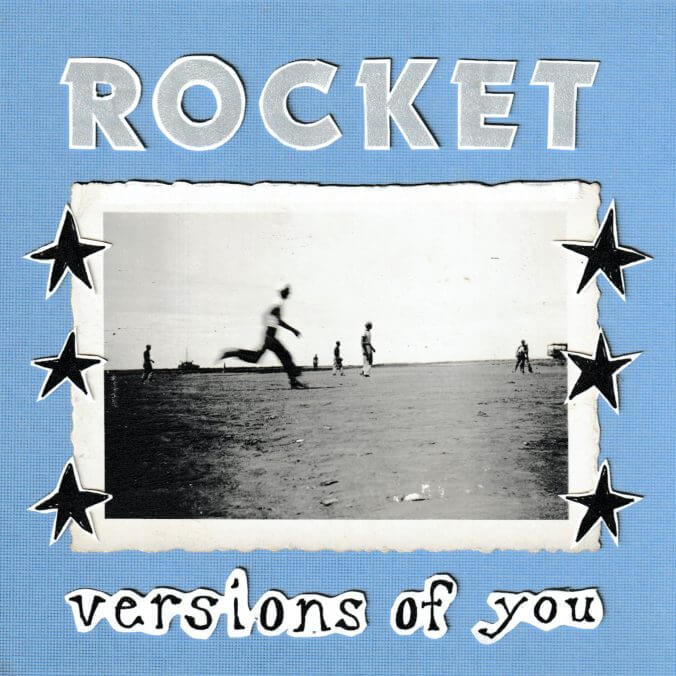 Versions of You Tracklist:
On Your Heels
Sugarcoated
Pipe Dream
Portrait Show
Trial Run
Normal To Me
Future Memory