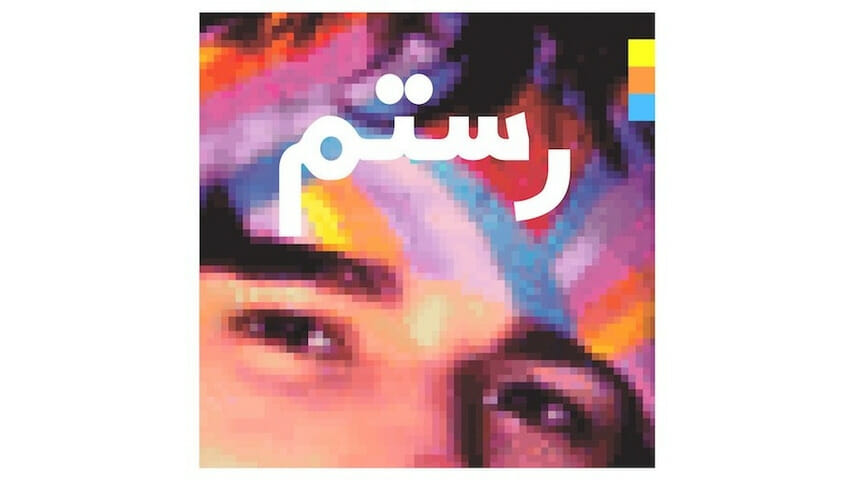 Long before he formally departed Vampire Weekend early last year, Rostam Batmanglij was working his own material. Even as he and his bandmates soared with the success of three stellar albums, the last being 2013's Modern Vampires of the City, Rostam quietly had plans beyond his longtime collaborators.
Going back more than a decade, he has scored or written music for film and television, including several projects directed by his brother, Zal Batmanglij. On his Tumblr page, he shared the sitar and string-driven "Wood" and the machine-gun electronica of "Don't Let It Get to You" — both of which were departures from the band's sound. As he steadily crafted and plotted his solo career, he empowered and sharpened his creativity.
Working with a variety of artists including Haim, Frank Ocean, Solange, RAC and Declan McKenna has enabled Rostam to test different styles, techniques and sounds, from R&B to guitar rock. I Had a Dream That You Were Mine, his well-received 2016 collaborative album with former Walkmen singer Hamilton Leithauser, marked the first release under his own name. It was the best kind of test run, sending something out into the world without the pressure being solely on his slender shoulders.
Half-Light, his first proper solo record, is an intricate collection of material that impresses with the timelessness of the subject matter. Words like "light" and "dawn" serve as prominent metaphors, referring to love in both direct and abstract senses. Being able to articulate love and its non-reciprocation comes from a place of vulnerability, and the lyrics here reveal Rostam at his most introspective. "Somewhere in the half-light, I could feel it coming back," he sings on the plaintive title track. "I get it, there's no future / But can't see it through the cracks / Baby, is the door unlocked? Is your bed getting cold? I know if I stay the night, you'll ask me to go."
Departing from Vampire Weekend's intelligent blend of indie rock, world music and baroque pop that became synonymous with the late '00s Brooklyn sound, Rostam has adopted an orchestral sound, with intricate drums as a constant presence. Beginning with the soothing chants and spacey melodies of album opener "Sumer" and the cinematic thrill of the title track, Half-Light blossoms with more ambition than anything he's worked on before. Out is the brisk indie pop of "Diane Young" and "Unbelievers,", in is the quiet tenderness of the piano-driven confessional "I Will See You Again" as its opposite number. Rostam makes it work by interweaving textures and subtleties throughout.
Like most of the album, the song "Bike Dream" is full of swirly, layered pop. But it's the lyrics that do the heavy lifting. "Two boys / one to love you sweetly / One does so discreetly / Never will he meet me" he pleads. By the song's end, it's painfully not meant to be. Rostam has said that his goal was to create complex compositions that would be challenging to sing over. With varying tones and cadences, he's succeeded without sounding inaudible.
Repeating "You have to start again" on "Never Going to Catch Me" and "I just keep holding on to what I got till it's gone" on "Warning Intruders" are the songs that summarize Half-Light's intent. Longing and heartbreak are universal themes, but what Rostam does is make them accessible, thought-provoking in an artful manner that will serve him well in as he navigates his solo career.