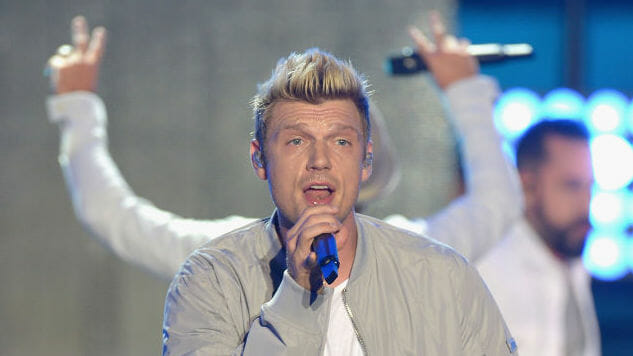 Up until now, Nick Carter was known for pretty much exactly one thing: being a member of the Backstreet Boys. Now, it looks like we can add another item to that short list.
Carter joins the ranks of the many men in recent weeks accused of sexual misconduct, as singer Melissa Schuman now claims that Carter raped her in 2002, when he was 22 and she was 18. According to Schuman, Carter performed oral sex on her without her consent and demanded she do it for him in return before he then forcibly initiated penetrative sex. Schuman wrote in an essay that she felt "scared and trapped. He was visually and clearly growing very angry and impatient with me." She says she repeatedly said no.
Schuman tweeted out her story, in solidarity with the #MeToo movement.
I'm not afraid anymore #metoohttps://t.co/4Mk8Yw7OJX

— MelissaSchuman (@MelissaSchuman) November 19, 2017
She also claims Carter may have used his influence to tank her career with her record label.
In response, Nick Carter issued this statement to People:
I am shocked and saddened by Ms. Schuman's accusations. Melissa never expressed to me while we were together or at any time since that anything we did was not consensual. We went on to record a song and perform together, and I was always respectful and supportive of Melissa both personally and professionally.
This is the first that I am hearing about these accusations, nearly two decades later. It is contrary to my nature and everything I hold dear to intentionally cause someone discomfort or harm.
Schuman says she came forward after reading the comments on a story run by Radar Online about another potential assault by Carter, doing so in order to encourage anyone else affected to do the same. "Victim shaming is a core reason why victims don't speak out," she wrote in her essay. "The last comment is exactly what keeps victims, like myself, from ever speaking out."