Shame Stay the Course on Food for Worms
The British post-punk group hangout in familiar, occasionally perplexing territory on their third album.
Music
Reviews
Shame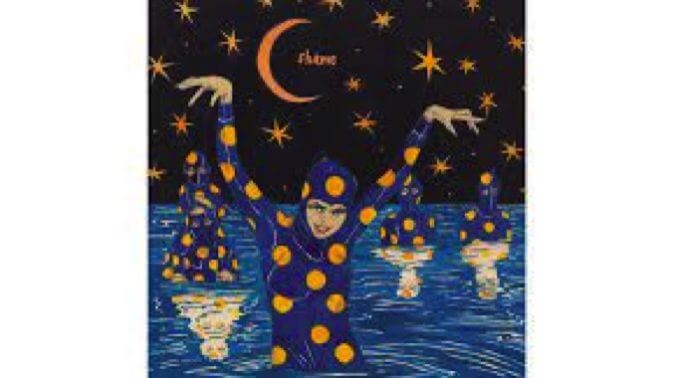 Shame works best in generalities. On the British quintet's debut, Songs of Praise, their strengths weren't the locked-in post-punk songs they were best known for, but the full-blown indie-rock anthems that were overwhelmed in Oasis-esque reverb. Even their biggest song, "One Rizla," underlines this weird dichotomy. There's a little angst to be found in the tune's chorus ("If you think I love you, you got the wrong idea," sings Steen), but the important part is Shame's surprising restraint. For a band who arose from a scene filled with abstractions and strangeness in every song, Shame's best quality is how straight they play it.
That simplicity is also a double-edged sword. Fairly often, Shame ends up in a sonic no-man's-land, unable to stick the landing for their sticky post-punk songs. Aside from "Water in the Well" or Talking Heads-inspired "Born in Lutton" off their sophomore album, Drunk Tank Pink, Shame is a band who finds themselves to be less than the sum of their parts. There's the appearances of bongos, shouted and clean vocals, sudden tempo shifts, but oftentimes these choices don't stick together like you'd want. That's not to mention Steen's lyrics, which lean juvenile or plain even on the strongest songs. Even on "Angie," the steady, excellent closer of Shame's debut record, there's a handful of clunkers: "We will stay in your happy place" is the song's final line.
On their new album, Food for Worms, Shame tries to obscure the awkward fact that for a post-punk band, they're not the best at post-punk. But their washed-out rock songs are outstanding, finding new ground between their melancholic indie rock tendencies and the undercurrent of angst that propels the songs forward. "Fingers of Steel" starts the album beautifully, anchored around a thumping piano and Steen's snotty, empathic singing. "There's a sun outside, but you don't see it," he sings, with the background vocals underlining the words "see it." But the song really takes flight when the drums drop out for the chorus and atmosphere thrives solely on grandiose harmonies. Complete with a noisy guitar solo that compliments the song's overarching feel wonderfully, "Fingers of Steel" is designed to catch the listener off-guard, even if at some points it's more The National than The Fall.
The opening half of Food for Worms is split between exhausting punk ragers and introspective indie-rock numbers. "Yankees," with its half-hearted opening and simmering distorted guitars, creates an applaudable sense of suspense. By the time the chorus erupts with Steen singing "All those things you said to me, it was enough," it's a superb moment of revolve on a song that is focused on ambiance. But directly prior to "Yankees" is "Six-Pack," the platonic example of an overextended Shame song. Over wah-wah'd out guitars and a relentlessly tiring groove, Steen cleverly sings about the ways we distract ourselves from our flaws: "Those bananas and vegetables you hated previously, you love 'em in this room." Complete with a jazzy breakdown in the song's back half, "Six-Pack" toggles between amusing themes and taxing instrumentation. The band manage to nail the balance on "Alibis," where Steen's deliberately elliptical lyrics are backed by a solidly chaotic blast of noise.
"Different Person" is the penultimate slow burn, a wiry display of ringing guitar chords and restless bass grooves. "You can change your friends / But you're still the same to me," Steen deadpans before the song concludes with a chord progression that could be from a Supertramp song if Supertramp liked layering their melodies with wailing guitar leads. It's on songs like "Adderall" or the acoustic-guitar-driven "Orchard" where Steen and co. expand upon their tunefulness. The intrigue of an acoustic Shame song is only emphasized by Steen's heartbroken, passive vocals: "We were lovers in regression," he sings on "Orchard" as if he's looking off into space, not focusing on what he was intending to say.
With Food for Worms, Shame does manage to reach new heights on the closer, a winding, Glastonbury-sized anthem entitled "All the People." Much of the song is buoyed by the moving instrumentation, as the lyrics lean towards being vague and silly. "All the people that you're gonna meet / Don't you throw it all away because you can't love yourself" isn't a particularly inspiring sentiment, but it's the slightly untuned, scraping guitars combined with Steen's lackadaisical vocals that makes the chorus touching. When simple drums and harmonies appear during the second verse, it transforms into a monumentally bittersweet song. But the band keeps pushing, sustaining momentum for nearly six minutes, finally arriving at the album's single transcendent moment just as it ends: "When you're smiling and you're looking at me / A life without that is a life I cannot lead." Placed at the end of an album that doesn't ever fully cohere, "All the People" is the best song Shame has released yet.
---
Ethan Beck is a writer from Pittsburgh who is currently living in Manhattan. His work can be found at Bandcamp, No Ripcord and others.