Musically, South Carolina often gets overshadowed by its neighbor to the North. But the Palmetto State boasts more than just the tourist destinations in Charleston and Myrtle Beach, and roadside fireworks megastores. Home to Toro Y Moi, Band of Horses and—of course—Hootie, South Carolina is also littered with ambitious chamber-pop and folk rock bands, warped art-rockers, bedroom guitar wizards and electronic dreamweavers. Indeed, the state of 4.6 million spawns more great music per capita than it really ought to. Here, in alphabetical order, are some of the standouts.
1. Company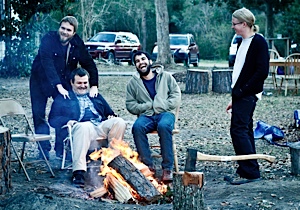 Hometown: Charleston
Album: Dear America,
Between recording and releasing their first two collections—last year's self-titled EP (Fat possum) and Holy City (Exit Stencil)—Company's original drummer, Kelly Grant, passed away. The band soldiered on, but it's cycled through two drummers and three bassists since Grants' death. You'd never guess it, though, hearing Dear America, the band's poised and thoughtful sophomore full-length. It's full of big alt-rock swells suggesting the earnestness of Jimmy Eat World, Weezer or Rogue Wave, but the band's textured guitar tones and frontman Brian Hannon's honeyed vocal brings to mind The Shins and Band of Horses.
2. Gremlins


Hometown: Columbia
Album: Gremlins
Gremlins is a one-off collaboration between Mat Cothran of the depressive pop project Coma Cinema, Patrick Jeffords (touring bassist with Toro Y Moi), Katie Lee (of Canadian buzz-band Braids) and drummer Sam Ray. But don't call it a supergroup—the overblown and disastrous results the term implies ring hollow here. Gremlin offer a dark and heavy-lidded take on synth-heavy millennial pop—something like a chillwave comedown. Against staggering synth-funk (reminiscent of, well, Toro Y Moi and Braids), Cothran sings with a shoegazing mumble that foils his bandmates' grooves.
3. Milton Hall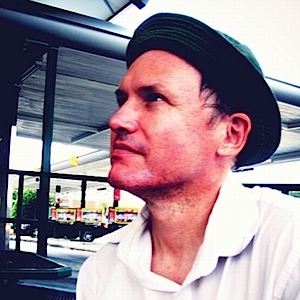 Hometown: Columbia
Album: Numb World
As with the collage art and short videos, Milton Hall adopts a clearly handcrafted style to his lo-fi pop. But the 15-song cassette Numb World is, nevertheless, a focused and hooky collection. Interspersed with scattered cut-and-paste interludes, Hall assembles casually jangling acoustic garage-pop reminiscent of The Beets or Daniel Johnston in its unadorned presentation and its outsider charm.
4. Modern Man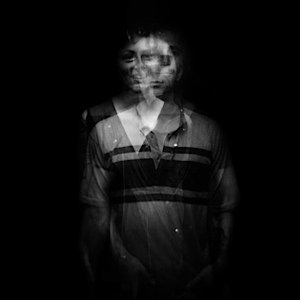 Photo by Allen Glenn
Hometown: Greenville
Album: Eyes No
On their recent second full-length, Eyes No, Greenville grunge-gazers Modern Man step up the intensity under the murky, swirling guitars and windswept vocal reverb. Full of dark corners and dissonant chords, the dirge-like title track is a highlight propelled by an insistent rhythm and frontman David Allen Glenn's dispassionate vocal. The result shares a spirit (or maybe a specter) with TV Ghost's haunted post-punk and Apache Dropout's speed-fried garage, but the sound is a distillation of Velvet Underground throb and MBV's densest slabs of 'gazer gauze.
5. Pan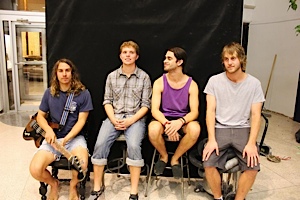 Hometown: Columbia
Album: These Are The Things I Love, And I Want To Share Them With You
It's hard to pull off post-rock, post-Explosions In The Sky. The crescendo-to-nowhere builds and stunted cinematics of lesser acts so dilute the pack, it's hard to get excited about a new band. But Pan set out to upend that expectation from the beginning. Its first EP was called, adamantly, Post-Rock Is Not Dead. The band's first full-length makes a strong effort to prove it, too. With most songs capped under the four-minute mark, TATTILAIWTSTWY (unwieldy, even as an acronym) injects some much needed vitality into the instro-rock field. Sharp riffs informed by indie rock, post-hardcore and classic metal counter the big, foggy builds to make something much more lively than incidental volume ever could.
6. Pussy Wizard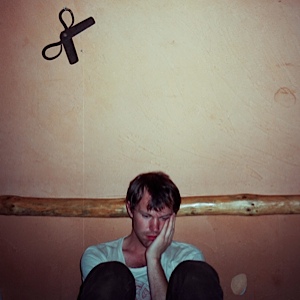 Photo by Patrick Jeffords
Hometown: Columbia
Album: Fuck Jams, Vol. 1; ABRACOOLDADBRO
Pussy Wizard is the playfully off-the-cuff lo-fi pop solo project of Toro Y Moi guitarist Jordan Blackmon. Fuck Jams, Vol. 1 is his five-song debut, reportedly recorded "with a computer and a $40 guitar." But its econo-class production doesn't mask its first-class hooks. Blackmon shrugs off infectious melodies, making it look effortless, like Lou Barlow at his shaggy, strummy finest. ABRACOOLDADBRO, the Wizard's second EP, dips into G-funk keyboards ("Mawnsters") and synth-pop ("yrsosilentpwizz") before ending with a surprisingly reverent cover of The Eagles' "I Can't Tell You Why." Also surprising: Blackmon's fuzz-kissed and late-night-lonesome take on the song is enough to lift the adult-contemporary curse.
7. Ramphastos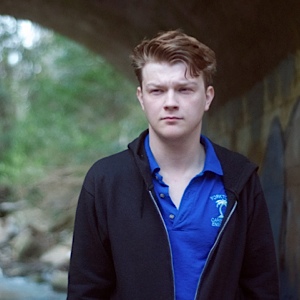 Hometown: Columbia
Album: Southern Gothic
Named for a particular toucan species, Ramphastos is fittingly exotic. Framing hazy, intoxicating beatscapes from distended pop samples, snappy boom-bap and warped club synths, Will Flourance's productions complement producers like DJ Screw and Clams Casino as much as Toro Y Moi's dance-music predilections. But the 10 implacable instrumentals collected on third album Southern Gothic also demonstrate Flourance's keen ear for far-out collage-work, matching snappy lo-fi snare hits to chirpy vocal clips for an off-kilter swing all his own.
8. The Restoration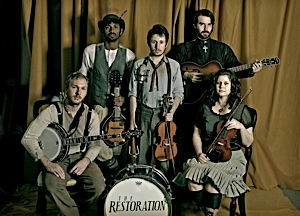 Hometown: Lexington
Album: Constance (2010)
Ambitious both musically and conceptually, The Restoration's 2010 album Constance set a high bar for the band. The historical-fiction concept album and "multi-generational cautionary tale" explored the changing dynamics of race, religion, class and creativity in a fictionalized Restoration-era South. Seem complicated? Well, the CD comes with a 48-page book to help explain the story further. But as headlong as the band dives into its narrative, its music is compelling in its own right: a mix of sweeping, orchestral drama and rock urgency that manages to connect Lost In The Trees' graceful swells to Say Anything's pointed storytelling. The band plans to release series of three EPs later this year, sidebars to Constance, natch.
9. Run Dan Run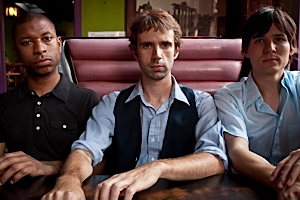 Hometown: Charleston
Album: Normal
Brimming with understated urgency and buoyed on warm swells of horns, keyboards and throbbing rhythms pulse, Charleston's Run Dan Run stretch the songs of their sophomore album to BSS-scale. The full sound is a foil to Frontman Dan McCurry's restraint. Singing in a daydreamy mumble, McCurry leaves details of his relationship-based narrative ambiguous, as if there are parts of the story he's not quite ready to open up about—but we're welcome fill in for ourselves. It's a strong outing that smolders with promise.
10. Shovels & Rope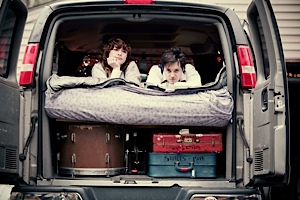 Hometown: City
Album: O' Be Joyful (out July 31)
Cary Ann Hearst and Michael Trent are notable singer/songwriters in their own right. Hearst released 2010's Are You Ready To Die EP through Filter US Recordings, and landed one of its songs—the brash "Hell's Bells"—on the True Blood soundtrack. But together, as Shovels & Rope, Hearst and Trent share a remarkable chemistry. Her Wanda Jackson wail is so brassy and compelling, it's hard to imagine a complementary foil, but she finds it in Trent, whose more tempered vocal adds some stability without dampening the impact. The duo released a collaborative album in 2008, but O' Be Joyful, Shovels & Rope's proper debut, meets the world on July 31.
11. Sunshone Still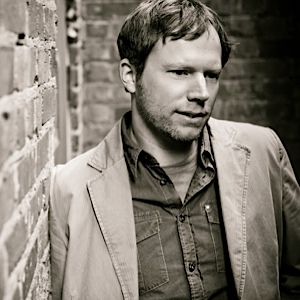 Hometown: City
Album: ThewaytheworldDies
Okay, so we already reviewed ThewaytheworldDies, Sunshone Still's affecting tribute to bandleader Chris Smith's late brother. So take this command to listen now as a reminder. The band's lush, dusky balladry—complemented by Smith's coarse whisper—is an ideal vehicle for the detailed stories Smith unravels. Whether he's exploring the life of frontiersman Kit Carson and his 19th Century American West (2007's Ten Cent American Novels) or grappling to make peace with a sibling's suicide, Smith is a compelling storyteller granted the luxury of a rich, dramatic backing band.
12. Troth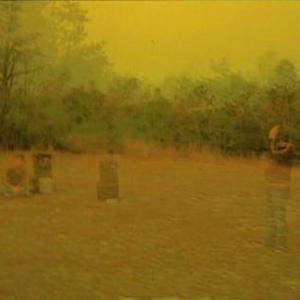 Photo by Brian Grainger
Hometown: City
Album: Combs Hydros
Brian Grainger is a prolific producer, crafting long-form ambient electronica as both Milieu and Coppice Halifax. This year, though, he debuted yet another alter-ego in Troth, an outlet for more kinetic EDM; what he might call "braindance." Ranging from patient, glitchy headphones pop ("Acorn Tone Peek") to more extroverted and house-driven grooves ("Techno Raker Pete") Troth's five-song Combs Hydros EP is a remarkable debut.
In addition to his contributions to Paste and other national outlets, Bryan C. Reed is the online and contributing editor at Shuffle Magazine, a regionally circulated publication covering artists in the Carolinas, exclusively. He also has contributed to the Free Times in Columbia and the City Paper of Charleston.