Naming your band is an art all of its own, one that doesn't necessarily correlate with an ability to make music. In high school, the worst of my ideas included the name Something Completely Different, just so we could be introduced at our school's talent show with the Monty Python line, "…and now for Something Completely Different." Thankfully my bandmates outvoted me. Paste associate editor Steve LaBate, on the other hand, is in a band called Attractive Eighties Women fronted by a burly dude named Phoebe Cates.
A good band name can be an exercise in cleverness, a perfect descriptor or just something that sounds cool. We come across thousands of band names in our line of work, and we narrowed them down to the best. We quickly realized categories were emerging, so rather than ranking them 1 to 100, we grouped thematically and concluded the list with our 10 absolute favorites:

The Celebrity Tribute
Nothing says "I love you" quite like mashing up your name with a bucket of fried chicken or recreational vehicle. We appreciate these clever takes on more established personalities.
1. JFKFC (An Atlanta metal supergroup featuring members of other notably named bands like Necropolis, Dick Delicious and the Tasty Testicles, and Artemis Pyledriver)
2. Camper Van Beethoven (Cracker never had the same ring to it.)
3. Kathleen Turner Overdrive (It was a sad day in 1994 when Tim Neilsen left Atlanta's KTO to join with the less awesomely named Drivin' 'N' Cryin'.)
4. Mary Tyler Morphine (From TV newswoman to female-fronted hardcore band)
5. John Cougar Concentration Camp (They'll never drop the "cougar" from their name.)
6. Gringo Star (Atlanta is apparently a big town for celebrity-driven puns. The awfully named A Fir-Ju Well continued the trend, becoming Gringo Star.)
7. The Lee Harvey Keitel Band (These '90s rockers had a song called "Our Love Has Died a William Holden Death." We assume that either means by injuries from a fall or Bridge on the River Kwai-style at Sir Alec Guinness' feet.)
8. Natalie Portman's Shaved Head (The band puts the V for Vendetta actress on the guest list of every show to no avail.)
9. Propagandhi (Great name, but Canadian bandmates Chris Hannah and Jordan Samolesky also ran a label that released music from a band named Swallowing Shit. And Hannah was named one of The Worst Canadians in History by a journal from the Canadian National History Society. Gandhi would be so proud.)
10. Gnarls Barkley (Brian Burton and Thomas Callaway were already great at coming up with names—Danger Mouse, Cee-Lo Green.)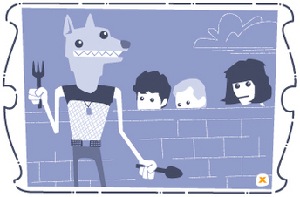 The Brilliantly Generic
Back in 1962, ? and the Mysterians launched a pair of trends, giving themselves an enigmatic moniker and introducing punctuation into band names. This culminated 38 years later when !!! turned a Gods Must Be Crazy reference into one of the most genius (or idiotic) band names of all time.
1. X (With a frontman named John Doe, no less)
2. The The (One of three bands on this list to contain Johnny Marr. Only 97 to go.)
3. The Who (Originally called the less memorable Detours)
4. The Band (Definitive named backed up by the music)
5. The Smiths (Morrissey told Melody Maker in 1984, it was "time that the ordinary folk of the world showed their faces.")
6. Average White Band (What else would you call a Scottish band playing funk, soul and disco?)
7. !!! (Pronounced "Chk Chk Chk." The Pygmys don't have any trouble pronouncing it, at least)
8. The Names (Quite possibly the most famous post-punk band from Belgium that used to be called The Passengers)
9. The Yeah Yeah Yeahs (The The would be jealous of their second EP, Is Is.)
10. Question Mark and the Mysterians aka ? and the Mysterians (Today they would be ?&the!mySTerians*.)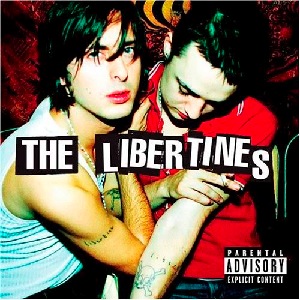 The Truth in Advertising
Sometimes a glance at the name tells you everything you need to know about a band.
1. The Libertines (One look at Pete Doherty, and the band found its name.)
2. The Pains of Being Pure at Heart (The music is potentially even more precious than that sounds, but I love it anyway.)
3. The Clash (God bless Joe Strummer for living up to it.)
4. Parliament Funkadelic (And George Clinton was Prime Minister.)
5. One Bad Pig (Christian punk band warned moms ahead of time.)
6. Morphine (Mark Sandman's laid-back minimalism could be addictive.)
7. Southern Culture on the Skids (Celebrating the Redneck in us all)
8. The Bastard Sons of Johnny Cash (Part of country's rowdier wing)
9. Suburban Kids With Biblical Names (The name may have come from a Silver Jews song, but the band is actually led by Swedish boys Johan and Peter.)
10. De La Soul (Truly "of the" soul)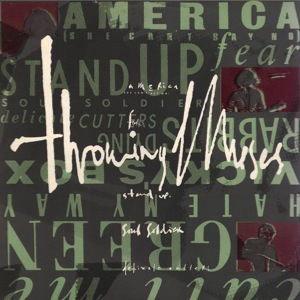 The Evocative Image
Most of these speak for themselves, but I'll add that Paradise Vendors gets bonus points for naming themselves after a hot dog stand in one of my favorite novels, John Kennedy O'Toole's A Confederacy of Dunces.
1. Throwing Muses
2. Butthole Surfers
3. Meat Puppets
4. Paradise Vendors
5. Sunny Day Real Estate
6. Throbbing Gristle
7. The Velvet Underground
8. The Flaming Lips
9. The Apples in Stereo
10. Drive-By Truckers
10. Talking Heads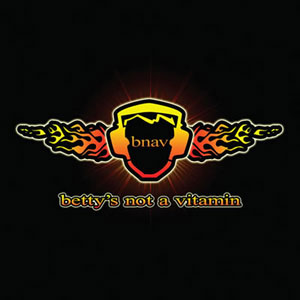 The (Mostly) Complete Sentence
1. Betty's Not a Vitamin (It takes a minute for this one to sink in until you realize that Fred, Wilma, Barney and Dino all were. Thankfully Bayer fixed this oversight in 1994.)
2. Someone Still Loves You Boris Yeltsin
3. Get Cape. Wear Cape. Fly. (If it were only so easy…)
4. Say Hi To Your Mom (During college, the rule was that if you implied a certain intimacy with someone's mom, you had to take a punch in the arm. It was usually worth it.)
5. Be Your Own Pet
6. I Am The World Trade Center (This name was even better pre-9/11.)
7. Dogs Die in Hot Cars (A band name and a public service announcement)
8. Dead Can Dance
9. Follow For Now (A command from a very non-committal cult leader)
10. Pretty Girls Make Graves (Smiths reference or no, that's a lot of responsibility to put on the aesthetically gifted.)