The Beatles Released Their First U.S. Album on This Day in 1964, Listen to McCartney Perform "I Saw Her Standing There"
Photo by Keystone/Getty
Music
Features
The Beatles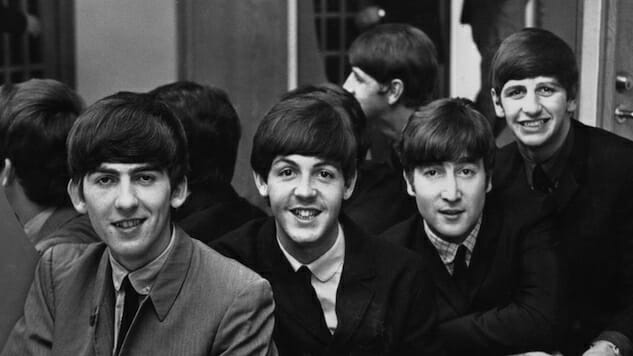 The Beatles released their first U.S. album, Introducing The Beatles, on this day in 1964. Though The Beatles had already released two records previously in the U.K. (Please Please Me and With The Beatles), this was their debut American full-length. About a month after the release of Introducing The Beatles, the band famously made their first trip over to the states—landing at JFK Airport in New York City with thousands of screaming fans waiting to greet and chase them. The Beatles made their live American TV debut on the Ed Sullivan Show just a few days later.
Though it's nowhere near their finest album, Introducing The Beatles still stands up today with songs like "Love Me Do," "I Saw Her Standing There" and their cover of "Twist and Shout." The album went to number two on the Billboard charts and was eventually certified Platinum. Despite various label politics, Introducing The Beatles was put out in the U.S. by Vee-Jay Records with various tracklists. The first version contained "Love Me Do" and "P.S. I Love You," and the second pressing swapped those two tracks out for "Ask Me Why" and "Please Please Me" instead. Paul McCartney still performs songs from that album live to this day like "Love Me Do" and "I Saw Her Standing There."
Listen to Paul McCartney perform "I Saw Her Standing There" live in 1990 below. Read our recent feature on McCartney here, which argues that he was the greatest Beatle.